At least they aren't calling it the gay plague, the way they did with AIDS, or God forbid the paedo plague – they blame us kind folk for everything else, though, so why not the corona virus disease (Covid-19) first identified last December in China?
But stigmatisation of some sort follows closely on the heels of every pathogen, as was observed recently in the authoritative New England Journal of Medicine (NEJM). At first the finger was pointed, quite rightly, at Chinese "wet markets", but this quickly morphed online into generalised anti-Asian racism. Within the last week, though, the demonization has moved closer to home: escaping into the open countryside to enjoy the fresh Spring air and sunshine is suddenly seen as selfish and anti-social. How weird is that?
Not so weird as to be completely irrational, apparently. The logic of ordering us all to stay at home is questionable but this is not a time for mutiny. That is because in this crisis we really are "all in it together": we are affected not just as kinds, or MAPs, but simply as people. This thing is menacing everyone. It is time remind ourselves that although we at Heretic TOC are an awkward bunch of political heretics and sexual "deviants", we are first and foremost humans; we need to make common cause with our fellows and acquit ourselves well.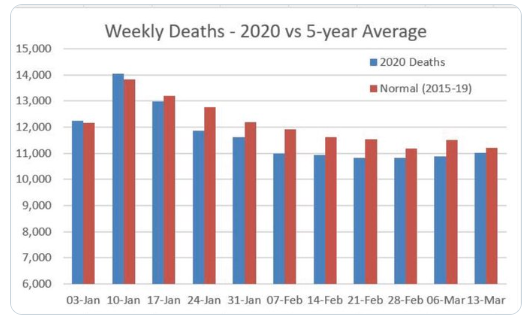 So I will be doing my best to stick to the tough new rules for at least as long as I can be persuaded they are roughly in line with the best medical and scientific advice available to government. For Heretic TOC readers in the US, of course, that emphatically will not mean taking President Trump's word for anything. In the UK, too, the prime minister may be blown off course by political winds. For the moment, though, to be blunt about it, this a time for obeying orders.
As the PM's broadcast to the nation in the UK this week made clear, that means staying at home for everything except shopping for food and other basic needs, taking very limited exercise close to home, and working away from home only for those in "essential" occupations. These tough restrictions appear to have been imposed reluctantly by Boris Johnson who, we are told, is by instinct a social liberal rather than an authoritarian. All the more reassuring, then, that if even he feels draconian measures are required then there is good reason to believe they are necessary.
That said, this blog does not carry the responsibility that governments must take for their emergency laws and guidance advice. It is no part of the new rules nor of HTOC's stated mission that this blog must stay "on message". On the contrary, in common with the media at large, it could almost be said we have a duty to keep our critical faculties alert and challenge government policy if it doesn't seem to make sense. A couple of commentators at HTOC have already begun to express unease over the opportunity the crisis presents for the illegitimate extension of state control in our lives. I am not going to focus on this danger but neither will I make light of it. Instead I will just urge everyone here, even if you visit none of my other links today, to read Anne Appelbaum's chillingly informative article in The Atlantic on how a number of governments in Europe and elsewhere are already abusing the situation big-time.
While sexual ethics and behaviour might seem less important right now than hand-washing and social distancing, they do point to a serious shortcoming in any public health strategy that relies on stopping people doing what they really, really want to do, for months on end, or longer. As the NEJM article linked above notes, "Syphilis, one of the great scourges of the early 20th century, could have been ended, in theory, had everyone adhered to a strict regimen of abstinence or monogamy. But as one U.S. Army medical officer complained in 1943, 'The sex act cannot be made unpopular.'" Likewise, even AIDS failed to eliminate risky unprotected sexual behaviour; it took the advent of antiretroviral therapy to stop that pandemic in its tracks. Getting out and chatting in bars and restaurants, taking part in sport or gathering in huge stadiums to watch it, going to clubs and concerts and a myriad other social activities are all acts which, just like sex "cannot be made unpopular". Socialising, and simply getting outdoors, are human needs that cannot be suppressed for long.
And you know what, despite Donald Trump being wrong most of the time, he actually had a point this week when he said the cure could be worse than the disease when it comes to shutting down the economy to enforce social isolation. Sure, he only made that claim out of naked self-interest based on "it's the economy, stupid". He had been pinning his re-election hopes on a roaring stock market bull run, strong economic growth and full employment, all of which are now well down the toilet, especially on the vital jobs front, with over three million laid off in the US in a single week.
Trump was talking out of his ass and lying through his teeth, as usual, but his "thinking" is in line with the findings of a new study by Philip Thomas, professor of risk management at Bristol University.
If the coronavirus lockdown leads to a fall in GDP of more than 6.4% more years of life will be lost due to recession than will be gained through beating the virus, the study suggests. As reported in The Times, Thomas tells us that keeping the economy going in the next year will be crucial, otherwise the measures would "do more harm than good". His own full report is all equations, graphs and figures, but the nature of the connection between recession and mortality was spelt out elsewhere in an IMF research paper, The Human Cost of Recessions, that appeared in 2010, after the Great Recession of 2007–09. This showed that in the short run layoffs are associated with higher risk of heart attacks and other stress-related illnesses. Anxiety, depression and an elevated suicide rate form the psychological background to this bleak picture. Even in the long term, the mortality rate of laid-off workers stays at a raised level and can persist for decades. What's worse, the suffering is passed down to the next generation: children are hurt:
… children of laid-off parents also suffer: in the short-run, parental job loss tends to reduce the schooling achievement of their children….parental job loss increases the probability that a child repeats a grade in school by nearly 15 percent… In the long-run, a father's income loss also reduces the earnings prospects of his sons… children whose fathers were displaced have annual earnings about 9% lower than similar children whose fathers did not experience an employment shock.
What we do not yet have figures for is the human cost of cooping people up in their homes. But we know what is bound to happen. We know that modern family life typically lacks the social support available to the extended families of old. The less well off, especially, confined to cramped houses and flats without even a decent garden for the kids to run about in, are at high risk of getting on each other's nerves. Violent domestic abuse is rife even in the best of times and is bound to be a sharply ramped up danger when parents can no longer go out to work and their offspring cannot go to school either. This is a nuclear family under immense pressure, primed for explosion.
Bearing in mind the immense social costs of bringing the economy and ordinary life to a juddering halt  – to say nothing of the trillions of dollars needed to support all those who have been suddenly deprived of a livelihood in the lockdown countries – we really do need to question whether the whole strategy is truly necessary. The Netherlands doesn't think so. Neither does Sweden. The UK, too, initially appeared to favour – on scientific advice – a policy of keeping ordinary life going for as long as possible consistent with keeping hospital cases down to a level that would not overwhelm health services and incur excessive danger to medical staffs. Making the call as to how long a lockdown could be reasonably avoided was always going to be a very sophisticated and difficult one, drawing on epidemiological models that inevitably include dubious assumptions – it could hardly be otherwise given the unknown properties of  the novel virus causing Covid-19, known as SARS-CoV-2.
But it was arguably an increasingly well established property of SARS-CoV-2 that must have been giving policy makers the biggest headache – a property with a moral dimension and huge political ramifications. I mean, of course, the fact that fatalities are almost entirely confined to those who already have very serious health problems, especially those who are very old and who even in normal times would not be expected to live much longer.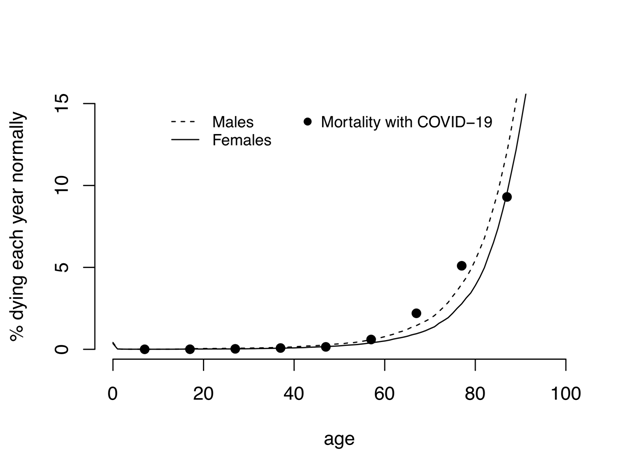 The unspeakable elephant in the room here is whether wrecking the economy at astronomic financial and devastating social cost is a good idea just to secure a bit of extra time on earth for clapped out old codgers, many of whom are bound to be rotting away miserably in old folks homes wishing they were dead anyway. Admittedly this is a sentiment a callous young neo-Nazi might heartily endorse but I speak as an old codger myself – no "underlying conditions" as yet, but I am in my mid-seventies, hence in the officially "vulnerable" age range. I value my own life, but I also feel it is reasonable to balance my hopes and expectations for my (probably quite short) future against the disasters that lockdown could bring, as we have seen.
This balancing act is no different, really, from the kind of utilitarian calculation being made every day by health service agencies such as Britain's National Institute for Health and Care Excellence (NICE). NICE routinely provides evidence-based evaluations of cost effectiveness in relation to drugs being considered for use by the NHS. Often it has to take the not-at-all-nice but very necessary view that a life-saving drug is simply too expensive. Some patients will die as a result of the NHS not buying and providing it. But the judgement is that the money could be better spent elsewhere in the NHS, with the potential to save more lives than would be lost by refusing to approve a very expensive drug.
If you are still in doubt about the need for brutal utilitarian calculations of this sort, and if you cleave to the view that all lives are equally valuable, just try the following thought experiment. What if, instead of killing only old or sick people, SARS-CoV-2 was instead killing only children? Would you seriously insist that this was not a more serious problem? If such a disease had a high rate of mortality, it could even threaten the survival of our species, making the actual SARS-CoV-2 look quite a benign little beast by comparison. Short of that apocalypse, though, the main point surely is that any disease that kills children is one that deprives them of many years – decades even – of expected life ahead of them. So the "brutal" calculation is not a matter of disrespect for the elderly and infirm. If we think in terms of saving not "lives" but "expected years of life", then saving children would still be heavily favoured over saving the elderly – if harsh reality forces us to choose – while according equal value to everyone's future life.
And for ourselves, let's be honest. Much as we might love our grandparents or (in my case) old pals of my own age, our delight in children is such that their loss would be devastating far beyond that of any other medical calamity. Nor are we alone in that feeling: "our" delight is not a feeling confined those of us who find kids especially exciting: it extends to ordinary parents and many other adults who are lucky enough to appreciate their charms.
I'd better leave it there, I think. There is so much more to discuss on what has rapidly become a news story with a thousand angles – I would love, for instance, to get into why the UK and other European governments were so ill-prepared compared to many of those in Asia, why experts were talking about "herd immunity", and what Boris Johnson was trying to get across with his colourful "squashing the sombrero" metaphor. Basically, the latter was about delaying infections as much as possible so that cases occur over a long period and health systems aren't suddenly inundated: slowly building herd immunity without killing a shielded vulnerable minority has been seen as a useful by-product of that strategy. It is complicated though. Anyway, there will be time to thrash things out in comments if y'all are up for it. In lieu of getting deeply into these angles at the moment myself, I would just recommend an article by Richard Horton, editor of The Lancet medical journal, in The Guardian on all the practical delay and policy confusion.

DO AS WE SAY, NOT AS WE DO
Rumours that a cart has been trundled along Downing Street by a refuse disposal officer crying "Bring out your dead!" may be apocryphal, but the news yesterday that Prime Minister Boris Johnson, Health Secretary Matt Hancock and Chief Medical Officer Chris Whitty had all gone down with corona virus at the same time is a powerful indication that the plague has struck hard at the heart and (cough, cough!) lungs of government.
Even more than the rest of us, the governing elite are showing themselves to be all in it together, united in their evident unwillingness or inability to follow the precautions they have urged upon the rest of us. Scenes from parliament quite recently, for instance, showed MPs crowding around the Speaker's chair, blithely ignoring the two-metre social distancing rule. Hardly surprising, then, that Westminster as well as Whitehall has emerged as the UK's outbreak epicentre, our very own wet market, teeming with slimy, slippery specimens. Among those who have been stricken, along with his girlfriend, Spectator writer Isabel Hardman, is my treacherous former (Labour) MP John Woodcock. One of his lesser crimes was to get me kicked out of the Labour Party. His most heinous offence, though, was at the last election, when he advised his former constituents to vote Tory. In all honestly, I am not exactly shedding tears over his affliction. Like the pestilential visitations of old, it is obviously in his case a sign of God's displeasure!
One final recommendation, if you have a moment: Tom Peck, political sketch writer for The Independent, takes a butcher's at "what happens when you ignore your own advice". It's a satirical gem on the current hand-washing-with-soap opera. Come to think of it, how about a new TV soap: Corona-nation Street, perhaps, or Westminster Deadenders? Nah, the real political scene is much more entertaining!