Child drag artist Desmond is Amazing is indeed amazing.
And hot! Just check out this introductory video on YouTube. No wonder 11-year-old Desmond Napoles and other kids daringly diving into drag culture right now have provoked right-wing reactionaries into paroxysms of moral outrage.
Let's face it, when a pretty young boy tells the world he is gay and dances sensuously in front of grown men, wearing vampish dresses and makeup; when "she" strips off items of clothing or goes on stage scantily clad right from the off; when dollar bills are accepted as "tips" from an audience apparently wild with excitement; when all this is going on we are getting far more than just a celebration of gender diversity or an innocent display of precocious performance talent.
And that's great. It is wonderful that a rare niche has been found in the modern, developed world within which at least a few kids can truly be themselves, in ways that deny neither their gender feelings nor their sexuality. Being a drag queen, or a drag princess if you will, puts it right out there, in the open for all to see. It says, loud and proud, "I am a sexy kid, with sexy feelings. It's totally cool for grown-ups to get turned on by me. I love it. That's why I do this stuff. It's great. It's fun. It's me!"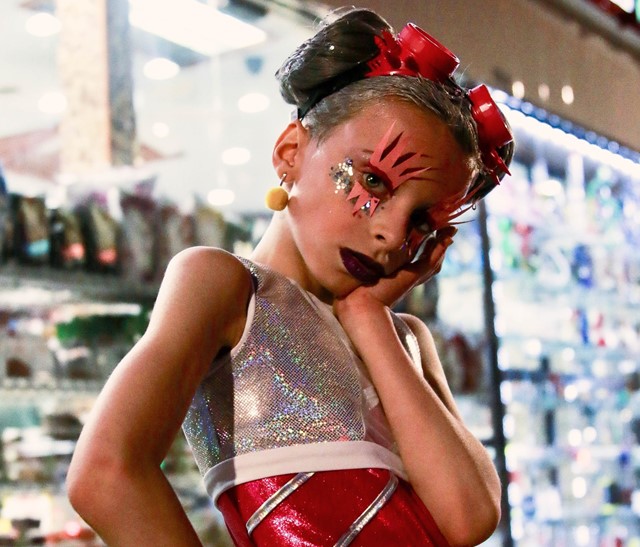 Panicky conservatives, needless to say, spin it differently, desperate as they are to pretend that kids have no erotic dimension, or at least none that is self-generated. In their telling, performances such as Desmond's and those of fellow artists such as "Queen Lactacia" (Nemis Quinn Mélançon-Golden) are a travesty in the worst sense: these are kids, they claim, who are being "sexualised" by exploitative adults hell bent on corrupting their supposed natural innocence.
In Desmond's case the criticism began long ago, following his drag performance at age eight during the 2015 New York City Pride Parade. At that time, Desmond and his parents were defended by Rutgers University professor Michael LaSala, author of Coming Out, Coming Home: Helping Families Adjust to a Gay or Lesbian Child. He rejected the notion that such performances were due to parental influence.
Within the last year, though, the attacks have become much more fierce, persistent and vicious. Stirred up by the right-wing media, angry complainants have made over a hundred allegations of child abuse against Desmond's parents with the child protection services and police.
American LGBT fashion, entertainment, and lifestyle magazine Out explored this phenomenon in an article earlier this year. Out reported that these attacks against the Napoles family escalated after a drag performance at a bar in New York last December. This show was at 3 Dollar Bill, a queer, multifunctional performance space in Brooklyn. Desmond's mother, Wendy, is quoted as saying Desmond "was not allowed anywhere but on stage and in the dressing room. I accompanied him in these areas. His father was in the audience."
Out adds that that "like any other queen, Desmond was tipped by audience members". Tipping drag performers is customary, we are told, "but adults outside of the community are attempting to label something so innocent as imitating one's favourite celebrities as stripping".
While nobody seems to be suggesting that Desmond stripped naked, it has been claimed that shows are being permitted in which kids have stripped off at least some of their clothes. And in at least one of Desmond's shows he isn't wearing a lot to start with: quite a bit of his slight, slender, little body is on provocative display.
In a less sexy form of provocation, The American Conservative brought out an article accusingly titled "Desmond: The Bacha Of Brooklyn". Its author, Rod Dreher, begins with a heavily loaded, prejudicial comparison with Asian boy dancers. He says "Bacha bazi is a traditional practice in Afghanistan and some other central Asian cultures, in which boys and adolescent males are compelled to dance for older men, usually as a prelude to pederastic sex."
Note that "compelled" bit. Whatever may be the practice in Afghanistan and elsewhere, I see  absolutely zero evidence that either Desmond or any other drag kids in the western world are being forced to perform. This is just a smear – a tactic regrettably par for the course on the "fake news" Right, as I know to my cost: Dreher was among the traditionalist, mainly religious, scribes who loudly and libellously denounced my article "Childhood 'innocence' is not ideal" last year. See Lording it from the wild margins.
But there is fake news on the so-called "liberal" Left, too, a prime example of which we are treated to in the Out article. The author, identified only as "Devin-Norelle" (no forename), cited Dreher's article and wrote:
These arguments are dangerous; conservative media has associated Desmond's performance of drag with sexuality simply because he transgresses the binary and opts to express his femininity. Newsflash: gender identity and sexuality are not one and the same. Desmond's exploration and toying of gender is not a discovery of his sexual attractions, nor is it a tactic to invite the sexual desires of others. Drag, whether performed by an adult or a child, is simply a means of gender play and expression. It is not a sexual event. Their arguments also recklessly imply that the mere presence of gay men watching a child sing creates an atmosphere with sexual undertones. Yet men frequently watch male adults and children play sports. Is it only sexual when gay men take part? No – it's all blatant homophobia and transphobia.
Spot the fake news? How about this: "Drag, whether performed by an adult or a child, is simply a means of gender play and expression. It is not a sexual event."
Big, fat lie! Drag is not "simply a means of gender play and expression", though that is obviously a significant aspect of it. Sure, drag can be performed with wholly non-erotic intent and often is: Dame Edna Everage, for instance, the classic creation of Australian comedian Barry Humphries, is played entirely for laughs: "she" is all about wit and satire. Likewise, my namesake Brendan O'Carroll's "Mrs Brown" does something similar in considerably cruder terms: there's plenty of smutty innuendo but no one would accuse O'Carroll of being sexually hot – actually, that goes for both of us! 🙁
But when a kid declares himself to be gay, as Desmond has, he is talking about sexual feelings: "gay", after all, refers to a sexual orientation not a gender identity. If his interest in wearing girls' clothes was an expression only of his gender identity he would see himself as "trans", not "gay" – a girl in a boy's body and perhaps with ambitions to transition physically into a woman later on.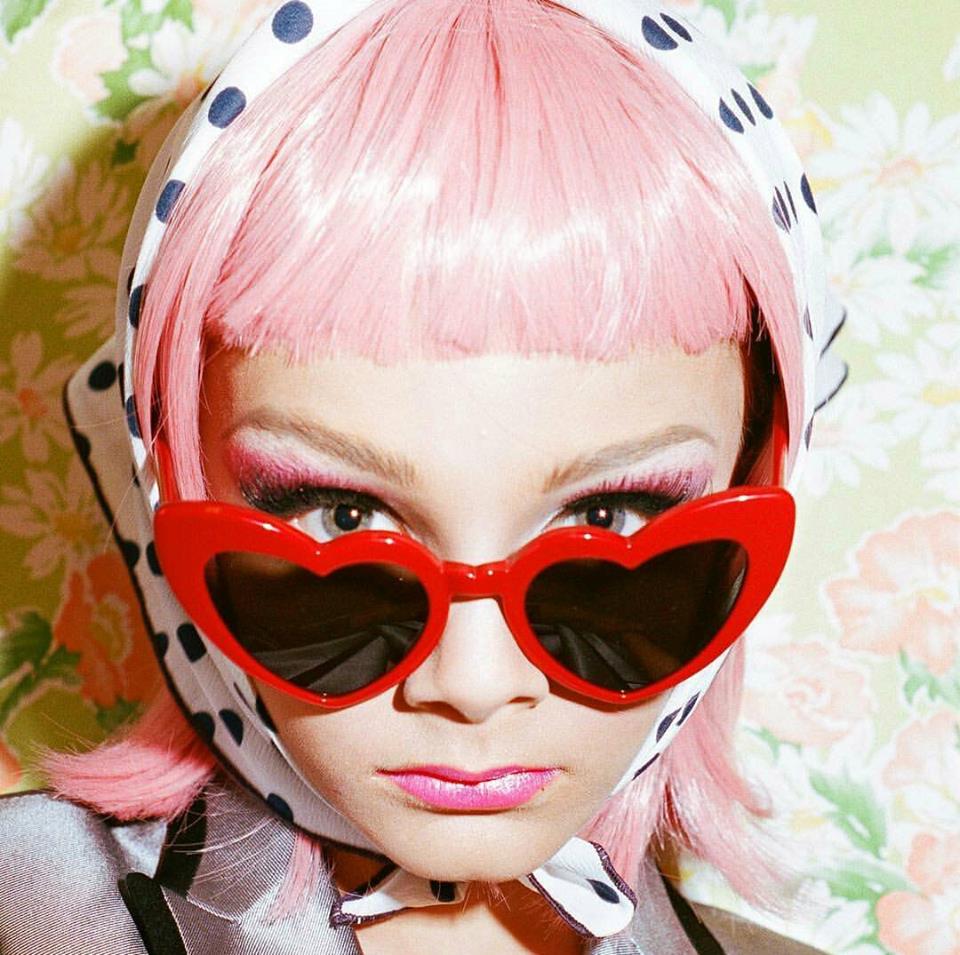 So why all the denial? Why the coy insistence that kids' drag performance has nothing to do with their sexuality? Hypocrisy, basically. For decades now, gay politics has revolved around respectability, and that has meant aping hetero-normativity: gay couples with committed relationships, marriage, and parenthood, have become the promoted model; the old, carefree "promiscuity" of the gay life is frowned upon (if still a reality for many) and any cross-generational sexual contact with youth is now far more taboo than it ever was in the "bad old days" when homosexuality was a discretely practised underground phenomenon.
Hypocrisy is detestable for its dishonesty; but on the other hand it works. Politically, it makes sense. Denial of the sexual element in kids' drag performances has recently resulted in them being perceived as on the "respectable" side of the gender revolution, despite all the excitable right-wing huffing and puffing. While It cannot have been much fun for the Napoles family to be subjected to official investigation for child abuse, it is now becoming clear that they have gained a measure of support from the authorities.
A report in Gay Star News cites information posted on Instagram by Desmond's mother. She is quoted as saying the Administration for Child Services (ACS) "has investigated us thoroughly… Our family was probed more intensely than any other case before. All allegations were 'unfounded'." Even better: "On the plus side, ACS has been offering us many support services." Other official agencies including the police have also given the family a clean bill of health.
Thanks to the strength of gay community support, and sympathy from feminists (always keen to promote challenges to gender stereotypes), it may be that even quite risqué expressions of kids' drag are now able to pass under the radar. Notably, an outfit called "Trump Army" demanded to know "Why no arrests?" after "10-year-old drag queen photographed with naked adult male", as their headline put it. This was a reference to "Queen Lactacia", who has already been mentioned above. Huck magazine ran a photo shoot featuring young Nemis. In a shot that didn't make the magazine, Nemis is seen posing in drag with adult drag queen Violet Chachki. In "the shocking photo", as Trump Army calls it, Violet is naked but for the flimsiest of genital coverings. While nakedness is no big deal to anyone with a body-positive attitude, it is interesting that the boy's mother, Jessica Melancon, is said to have "conceded that drag has a sexual component and is unapologetic about her young son wearing sexually suggestive clothing if it 'makes him feel beautiful'."
Good for her!

RICHARD, A LIONHEART FOR MINORITY RIGHTS
Gay activist Peter Tatchell wrote an obituary in the Guardian last month which began as follows:
Across five decades the American psychiatrist and lawyer Richard Green, who has died aged 82, contributed to landmark achievements for gay and trans rights, risking his reputation and career to advance the understanding and acceptance of sexual and gender minorities.
I can personally vouch for the man's courage in this regard. You won't find anything about it in Tatchell's otherwise excellent account, but Richard was also strikingly bold and brave in attempting to bring paedophilia in from the cold. While this aspect of his work was far less successful than the rest of his glittering career, the fact that an internationally renowned expert with much to lose would even think of such a project tells us what a fearless fighter he was.
My introduction to Richard was through the International Academy of Sex Research (IASR), of which he had been the founder and first president in 1975. Twenty years ago, in 1999, when he was about to take the annual presidency for a second time, he boldly went out on a limb, inviting me to speak at the academy's Paris conference in 2000, to give a paedophile's perspective. This was in keeping with his pioneering other work for sexual minorities as outlined in his memoir Gay Rights, Trans Rights – which I commend as admirably concise and characteristically witty.
Back in the 1970s Richard published a groundbreaking paper calling for the removal of homosexuality from the American Psychiatric Association's list of mental disorders, "despite being advised that it would ruin his career", as Tatchell says. The following year he reiterated his call at the APA annual meeting and the organisation removed homosexuality from the list.
It was a fantastic success, paving the way for gayness to be considered normal and acceptable. In what may now seem a madly ambitious bid to replicate this success with paedophilia, in 2002 he published an article in the journal of the IASR, the Archives of Sexual Behavior. Titled "Is pedophilia a mental disorder?", the paper presented strong empirical data and cogent arguments so show that paedophilia, like homosexuality, should not be considered pathological. This time, though, he was up against the full weight of the most powerful taboo of all and his ideas did not find favour.
But he had a go, that's the point, and he was very supportive towards me personally. After we met in Paris we continued to see each other whenever I was in London, where he was a professor of psychiatry until his retirement, after which he stayed on in the capital, moving only from Fulham to Hampstead in his final years. He successfully proposed me for membership of psychologist J. Michael Bailey's cross-disciplinary Sexnet forum, wrote to the court on my behalf when I was in trouble with the law, and gave a glowing pre-publication endorsement of my book Michael Jackson's Dangerous Liaisons.
Most of all though, I will remember with pleasure the many times we shared a convivial drink and a meal together, usually at his expense. He behaved like a friend, in other words, not like a shrink with a dangerous "convicted paedophile" as part of his caseload. I was never his patient and never felt like one in his company.
All those years ago in Paris, Richard and his wife Melissa Hines, a neuroscientist, put me at ease immediately, joining me on a conference-organised canal-boat excursion, where they introduced me to their ten-year-old son, Adam. More than anything else they could have done, this friendly gesture (fully visible to other conference participants on the trip) convinced me that neither of them shared the popular prejudice that paedophiles must be shunned as pariahs.
A summary of Richard's paper "Is pedophilia a mental disorder?" is to be seen here, at Ipce, along with details of the wider debate in the Archives of which this article was a part. There is another obituary of Richard here, in the New York Times.