When Peter Herman has guest blogged here before, he has been introduced as a  "veteran NAMBLA activist". After four such fanfares over the years, enough already! This description was a fine badge of honour, but for his post today, his fifth, I am upgrading him to "veteran Heretic TOC blogger" :-). The NAMBLA connection remains though: that esteemed organisation has kindly permitted me to re-publish Peter's article following its recent appearance on their own site: a privilege indeed, and testimony to our harmonious relationship. My own commentary on Peter's important thoughts follows directly after his piece.     

WHAT DOES THE CURRENT TURMOIL HAVE TO DO WITH US?
By Peter Herman
Here we go again. Once more, another Black man is killed by a policeman in full view of cameras. Who knows how many more such killings and countless indignities occur hidden from view? Even mass shootings where many youths and even small children have been killed do not seem to bring about sane policies.  What we do know is that each horrible incident has been followed by heartfelt protests, yet nothing much changes. Can we expect anything better in a society where a large segment tolerates an Offender in Chief, two Supreme Court justices with dodgy histories, namely Thomas and Cavanaugh, and a craven Congress?
Though we of the North American Man/Boy Love Association (NAMBLA) have many reasons to distrust the police, this is not an exercise in piling on but one of examining systemic conditions that lead to predictable outrages like the killing of George Floyd by police – or the far less noted May 14th vigilante assassination on his doorstep of registrant Mattieo Condoluci in Omaha by a stranger who found his name, address, and photograph on a law-enforcement website. Of course, not all members of a community's police are cut of the same cloth, but all are exposed to the general societal biases, and participate in the same systems of injustice and institutionalized violence.
Ironically, certain classes of people are seen simultaneously as weak and dangerous. Because they are weak, abuse can be heaped on them without much consequence. Because they are seen as dangerous, consciences are salved. This was the case for Jews under Nazism and is still too much the case for African Americans today.
Those of us who love boys too are seen as simultaneously weak and dangerous. "Sexually violent predators" is the label put on individuals who would never hurt a fly but are feared because they yearn for the mutually desired embrace of man and boy. Some among us have come up with the label "kind" to counter the hideous label, but kindness is too easily equated with weakness.
"White privilege" is a key concept that has risen to the top of public discussion in the wake of George Floyd's murder. Late-night host Jimmy Kimmel ably explained it recently. Those who are White and hard working, he said, may not feel particularly privileged. What that loses sight of however is that if you are White you never face the indignities of having store clerks watch you suspiciously as you shop or being refused the use of a bathroom in an emergency or having the police called if you are in the wrong neighborhood or even being shot at when knocking on a door for help.
Those who have an innate love for boys and are White (heaven protect those with the double jeopardy of also being Black) may not be immediately visible, but in a different way are denied much of "White privilege" and are ideally positioned to understand Black anger.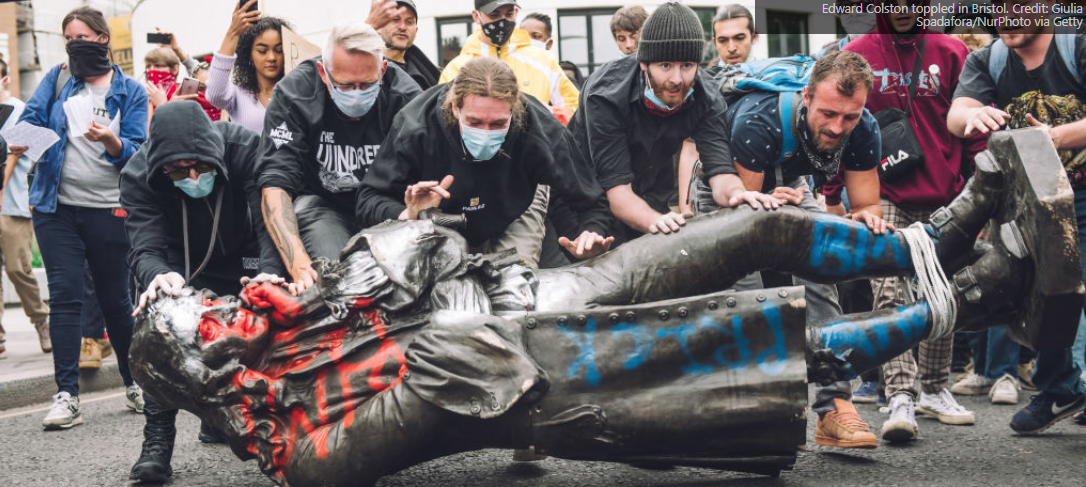 If you have an exclusive yearning to be close to boys, that aspect of your personality must be constantly checked and hidden at all costs from family and friends. You constantly must pretend to be who you are not. You hear of essentially life sentences for "crimes" that were once not crimes or whose definitions keep changing. You hear of those who have been falsely convicted because, once they dared "come out", any social associations with youngsters was seen as "they must have done something". You hear of thought crimes where police will scrutinize every frame of legal nudist videos for a single frame interpretable as lewd and lascivious. You hear of individuals who, despite what they feel are unreasonable laws, would never break them. And yet police will exploit yearnings for forbidden love in despicable entrapment schemes.
In his book, The End of Policing, professor of sociology Alex Vitale writes "Whole segments of our society have been deemed always-already guilty." He could be talking about boy-lovers as much as Black men. "This is not justice; it is oppression. Real justice would look to restore people and communities, to rebuild trust and social cohesion, to offer people a way forward…."
We who love boys do not riot or hurt members of the police. For this we are easily exploitable and ideal scapegoats. We are "kind."
N.B. NAMBLA is sympathetic to all sexual minorities, but we can only speak to our own experience. We invite other groups to share their thoughts and experiences so that we may see where our concerns intersect.

DO KIND LIVES MATTER?
A response to Peter Herman, by Heretic TOC host Tom O'Carroll
Peter is absolutely right that White BLs (and GLs too, I would say) "are ideally positioned to understand Black anger". We should all be outraged by the murder of George Floyd and by the oppression of Black people, going back to the slave trade – in which Britain was a huge player, as protesters over here vividly reminded us by toppling the statue of Bristol slave shipper Edward Colston and dumping it in the city's harbour a few days ago.
Truth to tell, though, many of us are so beaten down and depressed by the daily hostility and oppression we face as kind people – I'll come back to that term – that we can barely get it together to be angry on our own behalf, leaving us little head or heart space for passionate engagement with ethnic injustice. Instead, we all too readily internalise our pariah status, beating ourselves up over our sexuality. This is a bigger problem for the "virtuous" brigade, to be sure, than for heretics here; but there is spillover that makes political activism a tough gig for us.
There is also a major structural difficulty in that regard as well. Gay men and lesbians discovered the power of militant anger in spectacular style, in the Stonewall uprising of 1969, which marked a turning point after quietly putting up with police harassment for years, and the beginning of the end for an era when self-loathing among "homosexual perverts" had been as pervasive as it is now among "paedophile predators". The difference for us kinds is that we are far less clubbable. We do not gravitate to a single venue, like the Stonewall Inn, or the other gay and lesbian bars and clubs of Greenwich Village, New York, that joined in the rebellion against police raids. So there is no easy focus for the anger we should be venting.
Nor is it easy to ally in militancy with our young friends, because we know and love them as individuals, not collectively. Likewise their feelings for us. People mock, saying they do not see kids marching in the streets to support us. But with relationships necessarily secret it could hardly be otherwise: there is no way to congregate and find common cause.
Do we, in these unfathomably difficult circumstances, have any way of being effectively rebellious, as opposed to emphasizing our kindness? – a quality that is a true virtue in a parent or a teacher or anyone whose sexual orientation is kind, but which is not the quality you need in order to challenge injustice. Radical change requires a much steelier mindset. Peter is right: toughness, the fighting spirit, is what wins respect, not exploitable kindness.
But how can we earn such respect unless we are visibly united in large numbers, on the streets like any other militant demonstrators? I am reminded of a classic schoolboy put-down:
Aggrieved boy makes an empty threat: "I'm gonna get you!
Zinger response: "Oh, yeh, you and whose army?"
We have no army.
We can express our solidarity with Black Lives Matter. That's good. But will they join our struggle in return? Can we expect to hear "Thank you, brother! Your life matters too! We will work with you to end your oppression!" Don't hold your breath.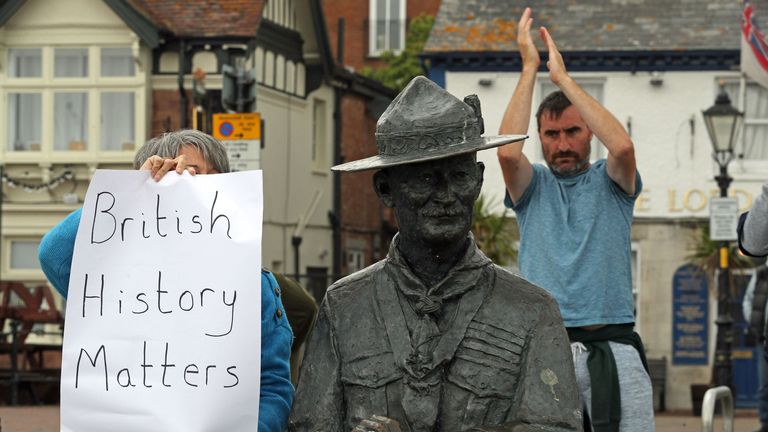 It was because a militant fight in the traditional style looked so impossible for us that Heretic TOC, among others, has searched in the past for different ways in which our cause could gain traction. The deepest thought given to political tactics and strategy was expressed in a blog here five years ago called After the Ball and After the Fall. The title was a reference to a 15,000-word anonymous political plan called "After the Fall: A Beginner's Guide to Destroying Pedophobia in the 21st Century". This plan was itself inspired by an earlier and very successful one called "After the Ball: How America Will Conquer Its Fear and Hatred of Gays in the '90s", co-written by Marshall Kirk and Hunter Madsen.
My blog drew on these two plans, a particular feature of which was the suggestion that careful attention should be paid to language, not least as regards what we call ourselves. This is where I introduced the word "kind" as an equivalent of "gay" for minor-attracted persons (MAPs). The original choice was "kindly", which with the benefit of hindsight might have been much easier to use without distracting ambiguity. I mentioned in the blog that I had discussed my idea with feminist journalist Julie Bindel when I was interviewed by her for Standpoint. Referring back to the 1970s, when activists in Britain did not shy away from the word "paedophile", and we called our organisation the Paedophile Information Exchange, I told her:
I would have quite liked [to be labelled as] "kindly" because "kindly" . . . relates to the Dutch and German kinder – children. So yes, being intimate, but also being nice with it. I would say that if someone had sexual relations which were in the realm of what I called earlier the "kindly" sort then that would not be abusive.
So "kindly", or "kind", sure beat "abuser" as a self-description; these terms are also much better than "paedophile" if we bear in mind how toxic the word has become over the years. That is why I adopted "kind" at Heretic TOC, and why it has also been taken up by a number of heretics here. I suspect they will agree with me, though, that it is actually a surprisingly difficult word to use in practice. It is not as writer-friendly or as reader-friendly as might be supposed. This could well be a major reason why it has not exploded into universal use among the minor-attracted, along with the reservations Peter has ably expressed above.
These last five years, since Heretic TOC introduced "kind", have also seen the rise of MAP, a term which has a usefully umbrella quality, covering those attracted to youth of all ages, both sexes, and as many genders as youngsters care to perform.
So, prompted by Peter's blog today, I feel I should now concede that "kind" has not been a great success and it is time to admit that MAP is the more useful term. So MAP it will be here at Heretic TOC from now on, although other words, including BL, GL, CL and even paedophile, hebephile, and more, will continue to have a place here for specific purposes.