Even radical activists are not usually called upon to be radical or active before 7AM, when all but the earliest risers are still fast asleep in these housebound times of ours.
But prominent Dutch paedophile activist Norbert de Jonge suddenly found himself forced to take drastic action when he was roused early from his slumbers recently by noises far more alarming than an alarm clock.
He was woken up by "really loud shouting, like a madman" coming closer and closer to his bedroom door. He grabbed a baseball bat kept by his bed for protection, with very good reason. He opened the door and saw a "random man" in the house with a big knife pointed at him. He swung the bat. He missed. Or so he thought. The guy dropped his knife, though, and fled outside, still shouting crazily, making death threats.
The property's long-time owner, Marthijn Uittenbogaard, is also a leading activist. Terrifyingly, the intruder had gone first to Marthijn's bedroom, but was distracted by the emergence of Norbert – an old friend who is staying over with him temporarily after attacks not long ago on his own home. The pair phoned the police, who soon spotted and arrested a man with a bloody hand outside their house, still ranting and raving. Norbert's swing with the bat had apparently made contact after all.
The dramatic incident broke the peace of a seemingly tranquil, pleasant part of Hengelo, a small city in the eastern Overijssel province of the Netherlands. This was around three weeks ago, early on the morning of Monday 4 May, at around 6.45AM.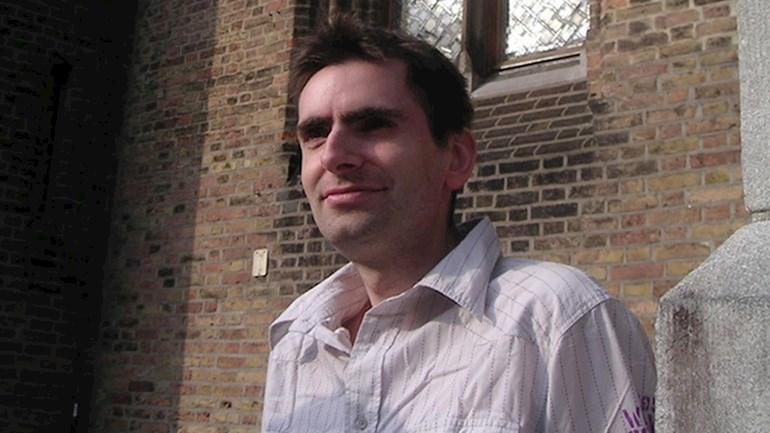 Caught literally red handed, the knifeman gave no formal interview but the police let it be known to Norbert and Marthijn that in the police car on the way to the station he had admitted going into the house because he thought Marthijn and his partner Hans (not his real name) were a threat to children. He managed to get in through an unlocked door after scaling a high fence. Hans was not in the house at the time, having been arrested and held in custody for some months, where he remains, ostensibly under suspicion of preparing to offend against one or more children. The case is based on items found in Hans' possession in a backpack; but Norbert and Marthijn are adamant the suspicions are utterly baseless, and the investigation is part of a political attack against their paedophile activism.
Having myself been on the wrong end of bogus investigations, deliberately distorted "evidence" and trumped up charges, I have no difficulty believing them. No lies and dirty tricks are too dishonourable to be pressed into service when there is an opportunity to smear and oppress Kind people like us: paedophilia and its advocacy are to be smashed at all costs. The ends, no matter how devious and dishonest, always justify the means.
Right now, of course, the police have a genuine case to deal with – the knifeman should obviously  be brought to justice. And part of the case should be a charge of criminal damage: Marthijn has told me by email that after leaving the house the intruder climbed onto a shed and jumped down onto the roof of a  neighbour's car, "damaging it badly" – denting it, I imagine.
Speaking to Norbert in a Skype call, I said it seemed as though this guy was a lone attacker, and perhaps a bit crazy to hang around until the police arrived. Did he have mental health issues? Norbert said that they now knew his name from police documents and that he seems to be "a religious lunatic", living in an area known for housing mentally unstable people.
It might be supposed that the police and the justice system would be very keen to make sure such an evidently dangerous person would be kept behind bars until trial, and then maybe detained in a secure mental hospital.
But no, not a bit of it! Within two days he was already at liberty, released on bail. This was on condition he should not come within 100 meters of Marthijn's house for 90 days – restrictions so minimal they seem designed to express sympathy with the attacker. As Marthijn put it: "It is as if the judges and the state want to see us killed."
This is no mere paranoia. The fabled Dutch reputation as a tolerant nation has long been well past its sell-by date where paedophilia is concerned. As seasoned activists, Norbert (42) and Marthijn (48) have both been prominent figures in the public eye and are no strangers to hostility.
We have a saying that an Englishman's home is his castle, but in Marthijn's case it needs to be literally that way: his house is a fortress now, with smash-proof polycarbonate windows installed after finding the ordinary glass ones repeatedly broken by rocks and even by powerful fireworks. Extra locks and security likewise followed regular death threats and actual assault.
In 2011, a 200-strong mob gathered to intimidate him outside his home – with the permission of the local mayor. A biker gang hurled a rock through his window that same year and poured paint and beer over the front of the house. Marthijn asked Prime Minister Mark Rutte several times for protection measures, including a security camera, but this was never granted.
The latest manifestation of officially-backed hostility came in January when the homes of four prominent activists, including Norbert and Marthijn, were raided by the police. This was based on the quartet's alleged revival of the MARTIJN Association, an organisation comparable to PIE and NAMBLA. The group had been banned in a 2012 court ruling, backed two years later by the Supreme Court of the Netherlands after a legal battle. MARTIJN was deemed illegal and ordered to disband because it was held to be "in conflict with the accepted norms and values of Dutch society". So much for freedom of expression in the "tolerant" Netherlands!
Starting life as Matheus Hendrick Uittenbogaard, Marthijn has long been known by a first name that closely reflects that of the organisation with which he has been so long publicly identified. Marthijn (with an "h") tells me the police have made false assumptions that he and the others have tried to resurrect MARTIJN, based in his own case on his membership of an email forum. In a recent essay he protested:
Simply adhering to the law has become impossible unless I never express myself publicly. The current cabinet… now even wants to amend the constitution so that one cannot discriminate on [the basis of] sexual preference, with the exception of pedosexual preference. This is like having an anti-discrimination law with the text: does not apply to Jews.
The other two activists targeted in the raid were a veteran campaigner and a young rising star, both of whom are being held in custody.
Ad van den Berg, at 78 an old warrior of my own generation, was president of MARTIJN, and active in the group from its earliest days after it was founded in 1982. His formative years, like mine, were in the sexual revolution of the 60s and 70s, when freedom was in the air and – definitely like me until recent years – he does not appear to have been very inhibited by the age of consent laws, having been convicted in 1987 for a relationship (which he said was platonic) with an 11-year-old boy, and also a child pornography offence in 2010. It is now alleged that illegal images were also found in this latest raid, and my understanding is that this will not be contested.
The fourth member of the group – which the media might well dub the Gang of Four – is Nelson Maatman, who came into the public eye in connection with Amsterdam's annual Pride march last summer. He wanted to advocate for children's and paedophiles' rights at Pride events, but was barred. He has since protested to human rights organisations.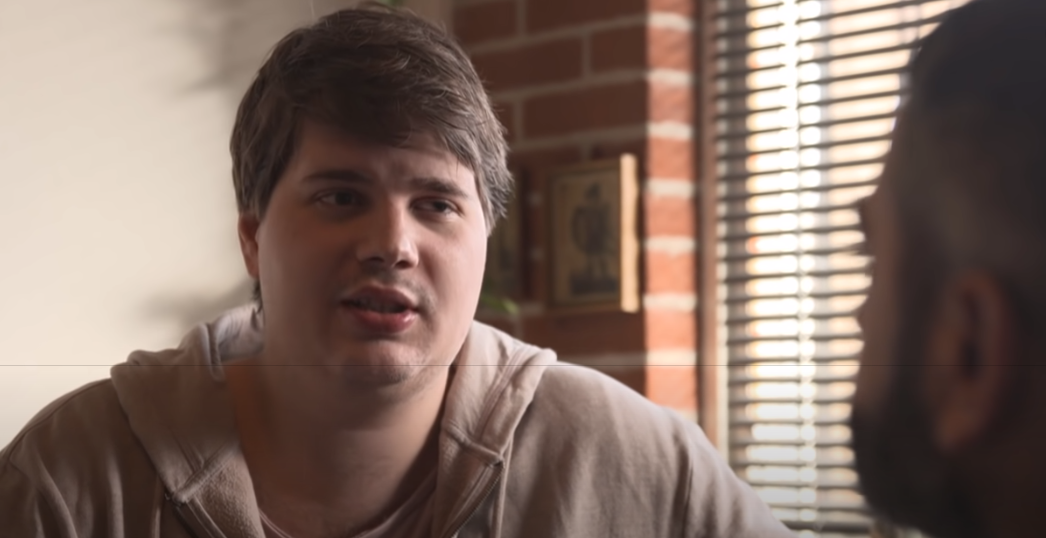 Possession of illegal images has also been alleged in the case of Nelson, but in his case we should be very sceptical that there is any strong evidence against him. It is surely more than coincidental that  Nelson was arrested less than a week after making a daringly outspoken appearance in a TV documentary series called "Danny on the street", from broadcasters NPO.
Nelson controversially asserted that children as young as two or three can decide for themselves whether they want sexual contact, just as they know whether they'd like an ice cream. He said he is sexually attracted to boys from about four to 14. The episode in question was broadcast on 13 February. It has also been posted on YouTube where it has currently been viewed over 875k times. Just days after the show aired, on 18 February, Nelson was arrested. The police view seems to have been "We must silence this man. We have no legally valid grounds to arrest him, but public outrage will be assuaged if he is put behind bars."
The title of the episode was "Paedophiles in Politics", which might seem strange until we hear a major element of the back story not yet mentioned. Nelson spoke on the programme about his ambition to re-launch not MARTIJN but a political party set up in 2006 in the Netherlands called The Party for Neighbourly Love, Freedom, and Diversity (Partij voor Naastenliefde, Vrijheid en Diversiteit, PNVD), which had been founded by none other than – wait for it – Ad van der Berg, Marthijn Uittenbogaard and Norbert de Jonge!
Keen to maximise diversity and liberty, as the name suggests, they had proposed allowing youngsters from 12 upwards to vote, have sex, choose where they lived and much more. They also wanted to end marriage as a legal institution, permit public nudity anywhere in the country, make rail travel free, and institute a comprehensive animal rights platform. It was quickly dubbed "the paedo party" in the media. PNVD was dissolved in 2010 after falling short of the support needed to get onto the ballot paper and contest elections.
After the raids in January, though, with freedom of expression under assault from the authorities, a new militancy was born. Although Marthijn will not be joining them, Ad and Norbert have proclaimed, along with Nelson, that PNVD is on its way back.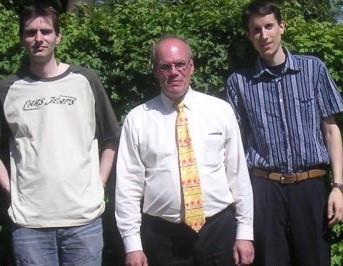 Their fight for civil liberties has a legal dimension too. Marthijn and Hans, plus Ad and Nelson, have all engaged the services of one of the country's top lawyers, Sidney Smeets. Norbert will also be involved in discussions with Smeets, but tells me he has no confidence in the justice system, and for that reason says he will not be entering a defence if he is ultimately taken to court. In any case, he adds, "I am guilty as accused: guilty of expressing my opinions."
He fears the charge they will all face, except for Hans who has not been accused of any political offence, will go beyond "continuing the effect of an illegal association", for which the penalty is a maximum of one year in prison. Those who are already in custody, he says, have seen documents suggesting they could also be accused of sedition, a much more serious offence for which the penalty could be up to five years.
Some heretics here may be asking themselves why are these guys pushing back so defiantly, reviving PNVD when the times are so unfavourable? In the heady days of sexual revolution and gay liberation, half a century ago, the atmosphere was utterly different in the Netherlands, a country that led the way in the field of sexual liberalism and law reform: in 1990 a law was ushered in that in effect reduced the age of consent to 12, thanks in great measure to the earlier pioneering campaigning of lawyer Edward Brongersma and psychologist Frits Bernard. But against a background of increasingly anti-sexual feminism the spirit of the law was never fully implemented and it was overturned in 2002. And we all know about the "power imbalance" narrative that has prevailed since those days, with the #MeToo movement worldwide now putting a damper even on adult-adult consent, never mind child-adult.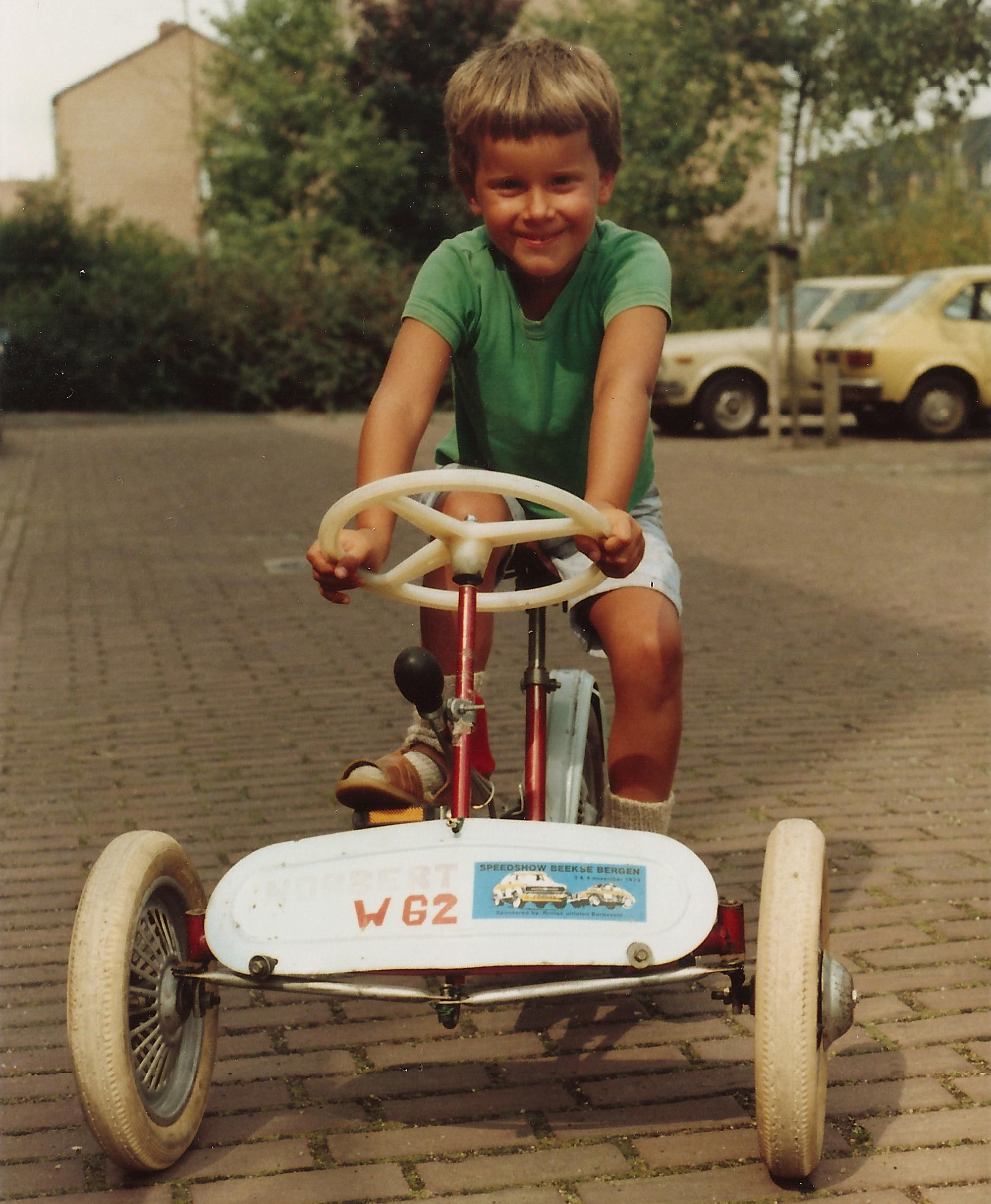 I will not attempt today to answer the question in my previous paragraph, although I hope it will give food for discussion here. For one thing, I would need to go much more deeply into where Norbert and Marthijn are coming from. I know a fair bit about them, having worked with Norbert in online projects as long ago as 2005, while I had the pleasure of meeting Marthijn and Hans at their home somewhat more recently, in 2015. Suffice it to emphasise that neither of them is easily intimidated, as we have seen from Marthijn's long resistance under siege and Norbert's brave and decisive confrontation with the intruder. The best introduction to Norbert's life and work is to be found in My First Twenty One Years (lots of childhood photos!) and My Second Twenty-One Years. There is a Wikipedia biography of Marthijn here; he has written about his early life here; he has a blog here; his latest news is here. Finally, Marthijn is understandably anxious that his websites could be taken down by a court order. These sites can be downloaded here and here.
AUSTRALIAN PODCAST INTERVIEW
Earlier this month it was my pleasure and privilege to be interviewed in a Zoom link-up from Australia with artist and human rights activist John Sydney McNair. I say "artist" rather than musician, which is John's own self-description, because the ambivalently provocative videos for his "Shiny" trilogy of songs about minor-attraction very artistically complement the songs themselves, which have the feel of an insider's view of the subject.
Ostensibly, it is a "virtuous" or NOMAP view, but talking with John – our encounter was an agreeable conversation not the usual grilling – gave me the impression that he has been grappling in a seriously conscientious way with the big questions that beset us, but without the sanctimonious moralising and finger-pointing that so disfigure the VP mindset.
The interview is on YouTube, in two parts, each just over half an hour long. Part 1 is here and Part 2 is here.
You can catch up with John's music at his YouTube channel. His human rights reflections, with a strong element of interest in and respect for youth, are here. See also John's website as an artist, especially his recent essay Accepting the Sexual Self.
Finally, I should mention briefly that John has introduced me to the work of a mysterious but clearly important writer with the penname "Angela Wallace". I won't say more now, as I expect to be focusing on her work in a future blog.
LEONARD SISYPHUS MANN
Fears that the brilliant writings of Leonard Sisyphus Mann would be lost forever following his recent repudiation of his own work have been greatly assuaged by an email I received recently from Heretic TOC commentator "Ethics of Paradise".
EoP tells me that "the saved archival data from LSM's blog on the Wayback Machine website is extremely easy to navigate through, and all of the Consenting Adults Humans essays can be found there, except for the most recent essay he had written on FGM. You can navigate through the essays pretty much the exact same way as before."
The Wayback archive is here.
Sadly, saving LSM himself from a turn of mind that makes me fearful for his mental health is not so simple. Anyone is entitled to change their mind and should not be pathologised for that alone. In my judgement, though, there may be more going on in his case than a rational reappraisal of the facts.