Changes in how Anglo-American culture has understood intergenerational sex can be seen with startling clarity in the life of British writer Norman Douglas (1868-1952), who was both a beloved and popular author, a friend of luminaries like Graham Greene, Aldous Huxley, and D.H. Lawrence, as well as an unrepentant and uncloseted pederast. – From the publicity for a new biography of Douglas.
Hang on, we might think, that can't be right, can it? How could this writer guy have been openly attracted to kids – and very sexually active with pre-teens, as it happens – while also being a commercially successful, well regarded writer? Whoever heard of a "popular pederast"? It's a classic oxymoron!
Scandal and disgrace caught up with Douglas soon after his death, though, which had a big impact on his literary as well as personal reputation. Unlike Lawrence and the others mentioned above, he became unmentionable in polite society; people just stopped reading him and in time he was simply forgotten.
As a member of impolite society, however, I heard about him. Maybe thirty years ago I read his novel South Wind, published in 1917, when it was such a great success it is said a whole generation was brought up on it.  It went through seven editions rapidly, "achieving startling large-scale success", according to Orel's Popular Fiction in England. A true best seller, in other words.
Set on an imaginary island off the coast of Italy, it portrays a thinly fictionalized Capri (where Douglas lived for many years, being eventually awarded honorary citizenship) and its denizens. The South Wind of the title is the Sirocco, which wreaks havoc with the islanders' sense of moral propriety. I found it quite charming and amusing, but not particularly shocking or memorable. I can only suppose its huge early success arose from it being felt at the time as an invigorating breath of fresh air, blasting away the cobwebs of Victorian stuffiness, rather than a gentle, soporific southern breeze.
Far more sensational than this novel, though, was the life of Douglas himself, so I was thrilled to hear about the new biography mentioned above: Unspeakable: A Life beyond Sexual Morality, by historian Rachel Hope Cleves. I quickly ordered an advance copy ahead of its scheduled publication early last month. But five weeks later I am still waiting! The website of the publishers, the University of Chicago Press (UCP), now shows December as the publication date. Their customer services have not responded to an email requesting further details.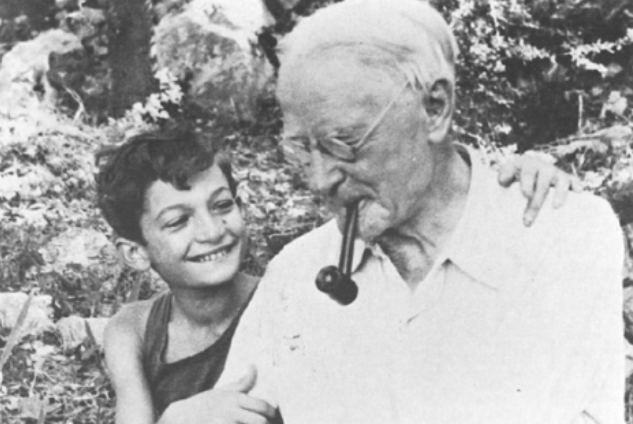 Has controversy caught up with this title already? Is it threatened with cancellation? A Zoom promotional event organised by UCP went ahead as planned, about a week after the delayed launch. This gave me the opportunity to ask the author what was afoot. She thought the delay was just down to Covid-19, but as the weeks slip by this becomes less convincing. Who knows? UCP could be a house divided, with the marketing people ploughing on gamely while others are getting cold feet.
Extreme nervousness was palpable in the promotion itself, which was billed on the Eventbrite platform as the author in conversation with another biographer, Alexis Coe. In the role of presenter and interviewer, Coe was treading on eggshells from the start, announcing in her introduction that this had been a difficult book to write and publish, and that "We are going to be uncomfortable in this conversation."
And how! Without even asking the views of any of us among the 38 participants, who appeared to be mainly postgrads and early-career academics, Coe declared that "everyone" in the forum "is likely to have a hard time understanding that Douglas had mutually loving relationships with boys". Also, the event, scheduled to last a generous three hours, was hurriedly wound up after less than half that time, after taking only a few participants' questions. I was among those who wanted to ask more, as you may imagine, but never had the chance.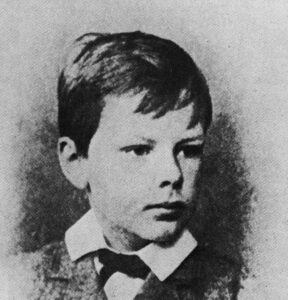 We did learn quite a lot about Douglas and his circle, though, based on a book which appears to take a bravely non-judgemental view of his pederasty. Rachel Hope Cleves started by saying Douglas was "remarkably honest about his sexual life, in his writing and conversation and in practice." He kept no secrets about this from anybody and he left a remarkable archive.
The word paedophile does not occur in the sources from Douglas's life, we heard. Cleves said she avoids the term herself in this historical context. She talks about "intergenerational sex" rather than child rape. She doesn't talk about "victims" or "survivors" or "abuse" either. Very refreshing!
We heard that Douglas liked boys on the cusp of puberty but not yet pubescent, from around eight years old to 10 or 12. "I'm sorry if that makes people uncomfortable," she added, doing her best not to sound uncomfortable herself. There were also many sexual encounters with young girls and adult women. She had chosen the word "encounters", she said, as a deliberately neutral one, that did not exclude the possibility of either coercion or affection.
A number of these affairs would last a couple of years or more until the boy was 14 or 15. These youngsters would often remain friends with Douglas long after that. He became a father-figure to some of his former lovers. After they grew up and married, he would visit their wives and children.
Coming across as a typical modern victim feminist, Alexis Coe said that a hard part of the book for her to understand was that Douglas didn't just appeal to his fellow male writers but also to women, including radical feminists of the day.
Yes, said Cleves, rule-breaking radical women were big fans because he was a huge advocate of gender and sexual liberalism. These women included anti-fascist activist and shipping heiress Nancy Cunard, whose lovers included black poet Langston Hughes, celebrity food writer Elizabeth David, and Annie Winifred Ellerman (the poet "Bryher"), a highly influential intellectual at that time.
Douglas himself was a cosmopolitan figure from a wealthy family of Scottish lairds, with the polished, easy manners to go with his pedigree, and a lively wit – although his jokes were "awful", according to Cleves, no longer resonating in 2020 as they would have a century earlier. Part of his charm, she said, was simply being himself at a time when the range of acceptable sexual expression was very narrow, confined essentially to conventionally married couples. Those outside what Gale Rubin calls the "charmed circle" of mainstream sexual acceptability thus became available as fellow travellers. He was a standard bearer for everyone who opposed conservative sexual norms.
That was about it for the main Coe-Cleves "conversation", apart from a brief and poorly substantiated reference Cleves had made to Douglas treating his wife very badly. I was sceptical about this, because all the other evidence points strongly to him having been a nice guy, much loved by everyone, of all ages and both sexes. It was as though Cleves, having stuck her neck out to give a daringly positive view of his "pederasty", felt the need to monster Douglas in some other way, mainly perhaps because she senses that the public these days is beyond persuading that a pederast – or paedophile – could possibly have been a truly pleasant person.
Most of the questions "from the floor", indeed, reflected this prejudice: Did Douglas focus his attention just on poor, easily exploited boys? Answer: no. What about his "commercial" sex? Again, nothing sordid to report. Yes, he had sex with boys to whom he gave money and presents. When he went to the resort island of Ischia, near Naples, in successive years, the kids he'd had sex with the year before would track him down, to renew acquaintance – not just for the money but for his company, sometimes fighting among themselves to be with him.
There was original source material to confirm this, she said; but the evidence for mistreatment of his wife turned out to be rather vague and second-hand. In a written question posted in the Zoom chat space, I asked:
Douglas's affectionate sex/friendships with boys seem fine to me. I'd have a bigger issue with his mistreatment of his wife, if that's what it was. Also his own children. Was he a bad father?
Alexis Coe could not bring herself to acknowledge that there was anyone in the audience who would be "fine" with the BL stuff. Instead, she translated my question by saying to Cleves: "There is curiosity around his children, his wife. Can you summarise those relationships?"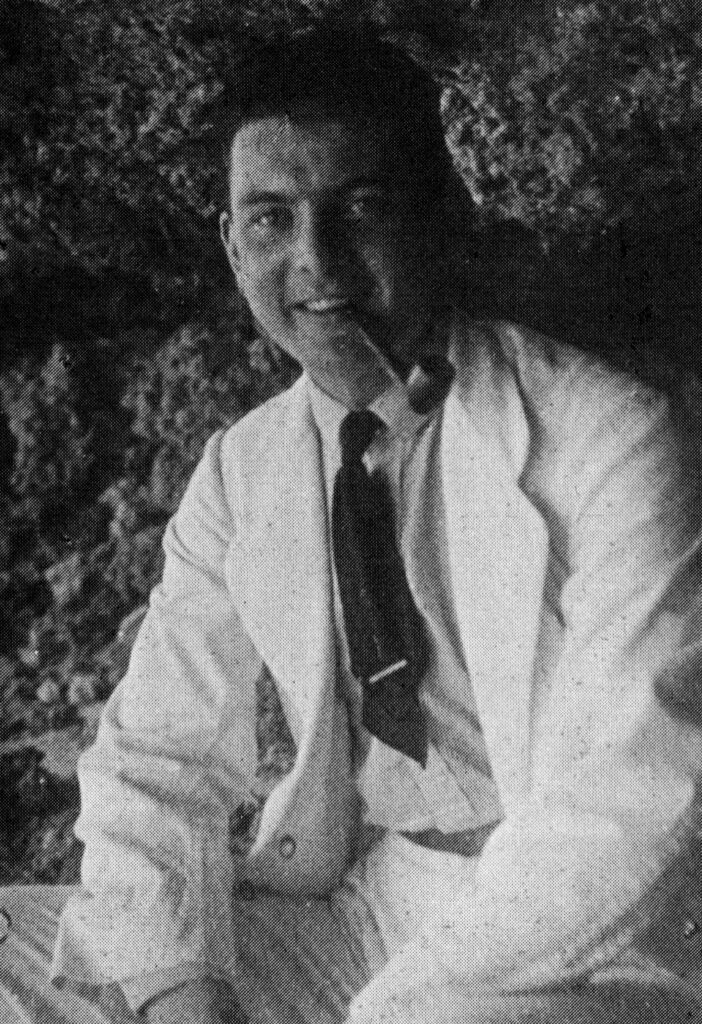 The answer Cleves gave was lengthy but to my mind unconvincing. The available sources gave mixed messages, she said. We would just have to read the chapter on the marriage in the book and make up our own minds. There are some solid facts, though. Norman was no slouch in bed with his wife Elsa: she was pregnant on their wedding day and they soon had two sons. So, the marriage was clearly not an unconsummated sham. After about five years there was a divorce, granted on the grounds of Elsa's adultery. Norman was awarded custody of the boys, Archie and Robin, who remained loyal to their father throughout their adult life. Hardly a damning indictment.
Unsatisfied with Cleves' version, at huge expense I bought a quite rare old ex-library copy of an earlier Douglas biography by Mark Holloway, published in 1976. After checking all the index entries on Elsa and the marriage, I see some source material that could be interpreted against Douglas but it is thin stuff in an otherwise very full work of some 520 pages.
What is really important, though, is not Cleves' opinions, nor even her book. No, the pure gold on Douglas is to be found in the "remarkable archive" to which she referred, especially a collection of letters sent to Douglas over the years by his young lovers. Cleves has written about the intimate child-adult relationships in question, not just in her as-yet-unseen book but also in an academic article I have been able to get hold of. One such friendship was with a boy named Eric Wolton. Here is what Cleves said in her article, which includes a very revealing quotation from the boy himself as a mature adult looking back:
Douglas picked up Wolton at a 1910 Guy Fawkes celebration at Crystal Palace in southeast London. Douglas was forty-one, soon to be forty-two. Wolton was twelve. Judging from the contents of Douglas's pocket diaries, the relationship was sexual, and likely transactional, from the outset. Sex work was not an unusual means of making money for working-class London boys before the 1920s, and "certain relationships were accepted in working-class neighborhoods," according to Matt Houlbrook. Douglas and Wolton's relationship swiftly developed beyond an ephemeral encounter into an affective companionship. Douglas sought the permission of Wolton's parents to take the boy on a walking tour through southern Italy. They had been intending to send Wolton to reform school, and gladly accepted Douglas's offer of private tutelage instead. After the two returned from the trip, both sick with malaria, Douglas delivered Wolton to his parents and then went to recuperate at the house of his friend Joseph Conrad. But Wolton wrote to Douglas that he was "longing to see your old dear face again." Soon the pair were reunited. They lived together and traveled together intermittently during the next couple of years. When World War I broke out, Wolton enlisted. Douglas's sexual attentions by then had moved on to younger subjects, but the two remained close throughout their lives.
A decade after they first met, Wolton, who was then in his early twenties, wrote to Douglas reminiscing about their former times together: "Doug, I have wanted Italy and you as bad as anything last week. All the old times flash back in my memory." Wolton refused to disavow his childhood sexual relationship with Douglas, writing:
They were happy times too Doug were'nt [sic] they, I have no evil thoughts about them although I am different today than I was then. You were my tin god and even now you are. I do really love you as a great friend and even now I know that if I live to be a million never shall I harbour the same feeling that I have for you… I am afraid I have expressed myself very badly but I want you to understand Doug that you are more to me than ever you were. The difference is now that I am old enough to realise it.
As an adult, Wolton pursued sexual encounters with women. He was "different" than he had been as a boy, but he felt positively about his youthful sexual encounters with Douglas nonetheless.
Let us end by noting that Eric Walton was awarded the Military Medal for bravery during the First World War. After the war he took up a post with the police in British-administered Tanganyika, later rising to Chief Superintendent. Presumably, judging by his continuing warm friendship with Douglas, he did not use his police position to launch a crackdown on "pederasts"! Nor does there seem to be any reason to believe Douglas had ruined his life. Far from it.
FROM HERETIC TOC TO TIKTOK
Many here will know "Zen Thinker" as a regular Heretic TOC commentator. Today, he offers some interesting thoughts on a far more high-profile "tic toc": TikTok. Zen Thinker has a background in finance; he is a GL and has major interests in music, film and tennis.
I have mentioned that youth, both teenagers and children, are developing new art forms on the TikTok platform. TikTok is incredibly new, having become mainstream in 2017/18. There is emerging the short video form, sometimes only a few seconds, which is highly choreographed and often highly polished, whether dance or some other form such as playing a musical instrument. The emergence of this new Art is important for empowering children and involving them in the culture. For too long children have been without a voice. We have seen a smattering of child actresses and singers, maybe the odd painter and even a composer, but this brings artistic involvement to the forefront for children. Many little girls attend ballet classes, and are involved in gymnastics, and truly, this is a form of art in its own right. But TikTok is something new, and impressive at the same time.
Teenagers are the most common artistic contributors to TikTok, especially eighteen-year-olds I think. But there are also many younger users and content developers, often as young as seven. A girl called Amelia [actual names have been changed] who is seven has a truly awesome page where her videos are highly polished, creative and inspired; as far as I know she runs her own channel, with minimum parental involvement. A girl called Ada, eight, definitely runs her channel entirely off her own steam. It seems there is rarely parental permission required for such a thing.
Now these little girls typically get far less views than the more popular teens, but I don't know how much at risk they are from unwanted communications. It seems you can message anyone on the site, although I have studiously avoided that. I'm also cautious about causing a spike in views on a small account, as that may look irregular to the content creator. But let us discuss the particular quality of their TikTok performances.
It seems that possibly for the first time in world history, little girls are creating an art form en masse which is readily available to any member of the public. It typically involves highly choreographed dance to an overlaid music track, although there are variations on this. But take the seven-year-old, Amelia: her TikToks are very highly developed in artistic and creative merit – she is beautiful, precocious, and confident. Ada has far less views but her TikToks are interesting, and she is pretty.
Let's think through the implications of this. Little girls creating unique and meritorious Art is a brand-new thing – although ballet and gymnastics have existed for an incredibly long time, this is more a form of direct connection with an audience. Children are gaining autonomy, confidence, and their own voice. This can only be a good thing. I think the best chance of a connection with the spirit of children is not in real life but online. Obviously there is the danger of illegal forms which is a current issue for law enforcement, but that is not of concern here. I am far more interested in the safe, legal, artistic expression of little girls, and this is a global phenomenon: I have seen Brazilian pages too for example.
The ultimate implication is quite radical: that little girls for the first time have a voice, quite independent of parental influence. This is entirely new. The form of that voice is currently quite limited but the creative expression is charming and beautiful. Who knows what comes after TikTok, but for now we can celebrate the existence of this voice and the implications for juvenile independence.
WRESTLING WITH BOREDOM
Heretic TOC has no hesitation in awarding News Photo of the Year to the wonderful shot you see below, one of several great pictures taken in the Oval Office at the White House by Reuters. All of them can be seen here, in The Sun's report of a ceremony at which outgoing (eventually!) US President Donald Trump awarded wrestler Dan Gable the Medal of Freedom, with Gable's 13 grandchildren present in person – but not necessarily in spirit!  As the report puts it, the wrestler's "naughty but charming grandchildren stole the spotlight".