Remember Judith Levine? Author of Harmful to Minors?
Back near the beginning of the millennium, soon after the White House had been occupied by a certain William Jefferson Clinton, she wowed us with this wonderful book that challenged the trend towards the ever more suffocating "protection" of children, which she saw as harmful because keeping kids "innocent" actually meant keeping them ignorant of good sex and relationships education while also depriving them of their own sexual and romantic expression.
Widely praised, Harmful to Minors was named by sex education body SIECUS as one of the most influential books of all time about sexuality. Hell, it even carried a foreword by a prominent member of the Clinton administration, Surgeon General Dr Joycelyn Elders.
Now, Levine is at it again, with a book out recently titled The Feminist and the Sex Offender: Confronting Sexual Harm, Ending State Violence. It is co-authored with Erica R. Meiners, a professor of education and gender studies.
The title will ring alarm bells for some MAPs: feminist interest in sex offending has generally been bad news ever since feminism some decades ago stopped being mainly about greater opportunities and freedom for women, and began to focus on victimhood instead. This was a shift that saw more and more emphasis not just on tackling real evils such as violent domestic abuse and coerced sexual acts, but also on eliminating "child sexual abuse" (CSA) with willing child participants, and cracking down on alleged "harassment", "rape, "grooming" and "trafficking" no matter how non-harassed, non-raped, non-groomed or non-trafficked the so-called victim happened to be.  Such feminists have tended to be as hostile to sex as any prudish Victorian "purity" campaigner, and have been firm supporters of draconian punishment.
Levine and Meiners take a very different approach, though, which we may feel deserves close examination. As the publisher's blurb puts it, they make "a powerful feminist case for accountability without punishment and sexual safety and pleasure without injustice".
The approach they reject, the one that is obsessed with often fabricated victimhood, and which promotes ferocious retribution via ever-longer prison incarceration, has been dubbed carceral feminism by its opponents, including Levine and Meiners. They distinguish it from abolition feminism, the latter being based on positive, not oppressive, ways to reduce sexual violence. They note, for instance, that the innovative, community-based, help for offenders available in recent years through Circles of Support and Accountability (COSA) has been plausibly credited with achieving a 70% reduction in recidivism in crimes including sexual violence, such as real (as opposed to statutory) rape, and truly abusive acts against children. This is a massively successful strategy compared with putting offenders in prison and on sex offender (SO) registers, which make it all but impossible for them to lead a good and productive life.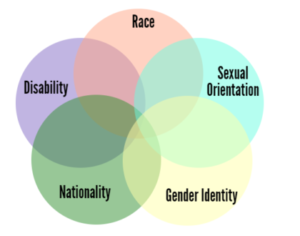 Promoting enlightened ideas such as COSA is great, but the political forces favouring heavy punishment are immense. It's not just carceral feminists: traditional conservatives are notoriously penal hard-liners too – pandering to their prejudices over the years has resulted in an ever-expanding prison system in the United States that now amounts to a huge industry, with over 2mn prison inmates detained in unproductive, wasted, lives at a cost of $ billions. This deeply illiberal thinking has even been adopted by politicians we might have hoped would take a more progressive line, notably the already mentioned Bill Clinton, whose 1994 crime bill played a major role in cranking up the punitive state, in part by throwing a huge amount of money into building more prisons.
And guess who was Chair of the Senate Judiciary Committee, spearheading the bill into law? Joe Biden! The President Elect, as he has now become,  was responsible for bringing in the harsh three-strikes-and-you're-out rule, which resulted in a massive upsurge in people being jailed for life over mainly minor and often poverty-related offences.
With so much backing for the carceral state, stretching right across the political spectrum from pugnacious "law and order" Trump to his more emollient successor, will it ever be possible to bring about meaningful change?
Levine and Meiners argue that a successful challenge to the system is going to need strategic alliances among those who are opposed to it. Until now, they say, opposition to the violent state has been too fractured, not least in the US along race lines. They note that activists against the prison industrial complex are more likely to be non-White, while those advocating for men on the registry are mostly White. Moreover, neither side has had much use for feminism: "For many on the registry, feminism is public enemy number one."
But they say feminist analysis now has a vital tool that urgently needs to be put to work, a tool that can help not just females, including the mothers, daughters, wives, and girlfriends of men and boys who are on the registry and in prison for sex offences, but also these males in their lives, whom typically they love dearly and whose family life depends on them.
The tool is a conceptual one, called "intersectionality".
White feminists, the authors tell us, tended early on to think in universalist terms, seeing women as a universal oppressed entity, regardless of race, social class or sexuality. Black feminists challenged this: they had many survival issues to deal with, not just rape; so their concerns were orientated more on race and class lines.
Only in very recent years has "intersectionality" exploded onto the scene as an all-pervading buzzword for activists across the whole Anglophone world, but the term was coined back in 1989 by black feminist scholar Kimberlé Crenshaw. It has been summarised as:
…a theoretical framework for understanding how aspects of a person's social and political identities (e.g., gender, caste, sex, race, class, sexuality, religion, disability, physical appearance, height, etc.) combine to create different modes of discrimination and privilege. Intersectionality identifies advantages and disadvantages that are felt by people due to a combination of factors.…
Levine and Meiners argue that any successful movement must be intersectional. It must take into account a range of cross-cutting, intersecting aspects of who we are, because we are all intersectional beings. And when they say all, they pay MAPs the compliment of counting us in as fellow humans (chillingly, as we know, many do not) explicitly naming us among the candidates who could fight to beat the vilification of which they speak:
Race, class, gender, sexuality, or ability cannot be separated from one another in thinking about people, systems, or politics. Nativists, racists, and the state's punitive bureaucracy can defeat intersectionality by assigning labels – "illegal alien," "felon," "pedophile " – that flatten identities to one vilified thing. If kept apart, groups of people are inevitably marginalized, and fissures open that resist healing. Movements falter. No movement can understand what it's up against, or how to fight back, if it doesn't locate itself at the crossroads of identities, situations, and oppressions.
OK, so what useful crossroads can we MAPs place ourselves at? Where can we find the strategic alliances we need? Whose identities intersect with our own?
From their American perspective, Levine and Meiners see great potential for SO registrants, who are disproportionately White, to join forces with others who suffer grave injustice in the legal system, who are mainly Black, noting that African Americans are disproportionately charged, convicted, and sentenced.
[CORRECTION: SO registrants, are NOT disproportionately White. What I meant, and should have written, is this: "There is a higher proportion of SO registrants who are White than would be expected from the relatively low proportion of Whites in the criminal population overall." My thanks to "onkse" for pointing out my error. See comment below.]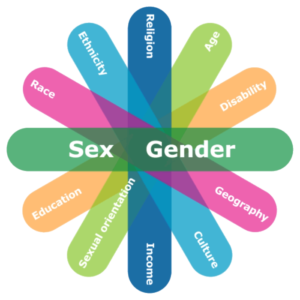 It has to be said that such an alliance looks a very big ask. The authors tell us that for White registrants to join forces with the anti-prison movement would mean assuming a kind of kinship with Black folk, and acknowledging that in spite of the depredations they suffer as "predators", they still enjoy White privilege – what the pioneering African-American scholar and civil rights activist W.E.B. Du Bois called "the public and psychological wage" of Whiteness.
Really? At this point, I have to say, one begins to wonder what planet Levine and Meiners are on. It was perhaps broadly true, more than a century ago when Du Bois was making his mark, that nearly all Whites in the US were clearly privileged compared to nearly all Blacks. But those days are long gone. Try telling the poor White registrant how privileged he is when he has lost his job, family and friends, and is banished to eking out a desperate life under a bridge at a highway "intersection"! Who could possibly find headspace for such nonsense, we might think, except elite journalists and academics whose privilege is so secure they have lost touch with the lives of those on the margins?
We might even begin to see all this banging on about "White privilege" as anti-White racism. If so, we would be in good company: conservative gay writer Douglas Murray has argued very persuasively along these lines in his book The Madness of Crowds: Gender, Race and Identity, which I recommend as an antidote to fashionable "wokeness" and "grievance studies" across a range of issues. Likewise, Andrei Arkhanguelski takes on the ugly, bullying excesses of some Black Lives Matter ideologues in a superb essay of around 10,000 words (take your time, he's worth it!) titled "The destructive effects of identity politics and cancel culture on society". Access is free, at Medium.com.
That said, it would be grossly unfair to Levine and Meiners to accuse them of racism. They are doing their damnedest to bring people together against state oppression, not split them apart along race lines – or other lines, for that matter: they counsel that White registrants need to stop seeing themselves as the only people who are unfairly targeted by the justice system despite not being criminals in any true sense; they need to take on board that Black lives really are held cheap by many police officers, and Black men, especially, may end up in prison effectively for no good reason. To Black anti-prison organizers, they say they must stop recoiling away in moralistic horror from White MAPs, and instead work with them. Also, "queers must not succumb to sexual McCarthyism, seeking safety and respectability by renouncing others more 'despicable' than themselves."
That's a lot of lecturing from these authors. Will anyone be listening?
Some will be reflexively dismissive, such as a conservative MAP friend of mine (yes, I believe in listening to people with different views to my own) whose antennae are well tuned to anti-MAP injustice but whose tribal instincts oblige him to Other everyone else who falls foul of the law: to him,  they are obviously the real bad guys. They are the real murderers, gangsters and rapists, he insists. Why would we want to make a strategic alliance with people like that? It is a view that completely misses the unnecessary incarceration of those who are unjustly targeted on a racial basis for trivial or concocted offences.
Other MAPs, such as Peter Herman, of NAMBLA, take a much more positive attitude. Writing as a guest blogger here at Heretic TOC not long ago, he said:
Those who have an innate love for boys and are White (heaven protect those with the double jeopardy of also being Black) may not be immediately visible, but in a different way are denied much of "White privilege" and are ideally positioned to understand Black anger.
I replied somewhat sceptically:
We can express our solidarity with Black Lives Matter. That's good. But will they join our struggle in return? Can we expect to hear "Thank you, brother! Your life matters too! We will work with you to end your oppression!" Don't hold your breath.
Also, in an email exchange to which I was privy, NAMBLA member Ben Lavry said he had tuned in to a Zoom event associated with the Levine and Meiners book. Nearly all the participants he could see on screen were White women, most of them elderly. Not a bunch of activists who would have a lot of street cred on the 'hood, we might think, or wing cred in Rikers Island or San Quentin.
Early days, though. The book is essentially a manual for activists, and its message needs time to filter through, with potential for finding its way into the hands and hearts of all manner of community groups – including all those mothers, daughters, wives and girlfriends I mentioned earlier: we should not underestimate the change-making power of women in this struggle.
There have already been some healthy developments along these lines. The National Association for Rational Sexual Offense Laws (NARSOL) in the US has had some notable successes. NARSOL's former Californian chapter, CA RSOL, challenged ordinances governing registered sex offenders in federal courts across the state. During 2014 over 20 municipalities were sued by CA RSOL. These efforts culminated in victory the following year when the Supreme Court of California declared residency restrictions unconstitutional, citing their unfairness and counterproductive effects.
Women have been prominent in all this. Through peaceful demonstrations, educational forums, and political events, Women Against Registry has given the cause visibility and political credibility.  As Levine and Meiners say, the registrants' rights movement is a women's movement.
I mentioned "hearts". The target of The Feminist and the Sex Offender, though, is also "minds" and "plans": the book is all about intelligent political tactics, compromise and alliances, all of which are desperately needed but none of which is intuitively appealing to the heart. It is a crafty game, in other words, and one in which women could end up helping us MAPs more than we are able to help ourselves. How ironic would that be for those among us who hate feminism?
THE BARONESS OBLIGES
It you were choosing the name of a villainess for your next pulp fiction thriller you might well settle for Baroness Black: tradition, after all (black as sin, black-hearted) has no qualms about the racist implications of  equating black with evil.
Be that as it may, the real baroness of that name goes a long way to realising this "black sheep of the family" potential, having just come out with a deliciously wicked memoir in which she skewers her many enemies, sparing no details about her life of epic extravagance, sexual shenanigans (including with a Doberman!), and goldmine of a marriage to newspaper tycoon Conrad Black, who was later brought low in a corruption scandal, jailed, and latterly pardoned by his pal President Trump.
Her Ladyship was once so rich she could afford bedsheets at £10,000 each, a vast wardrobe of exclusive dresses, shoes, handbags and jewellery, and shopping trips by private jet, ending up for the evening in one of her many luxurious mansions dotted around the globe.
Oh, yes, and not just the one jet either: "It is always best to have two planes, because however well one plans ahead, one always finds one is on the wrong continent", she said.
Priceless! Literally!
But that's not how I knew Her Ladyship when she somehow graciously found time to write to me between all the shopping, the partying, the hobnobbing with presidents and princes, and the, er, dog pleasuring. Back then, maybe twenty years ago or more, to me she was just Barbara Amiel, a trenchant columnist for The Times, and later The Daily Telegraph. I knew Conrad owned the latter but I had no idea he was her husband.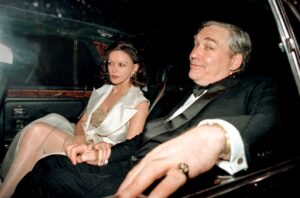 I can't dig out the details because my desktop search is playing up at the moment, but it might have been soon after one of her articles, headlined "Paedophile hysteria is turning us into a brutish society"; or perhaps an earlier one in similar vein. Anyway, you get the drift. For a right-wing socialite, she had a surprisingly enlightened and humane view of adult sexual attraction to children, and was brave enough to express it. I wrote to tell her how pleased I was, and she replied with evident delight at finding at least one person who had not been appalled.
Before hooking up with Black, according to The Times,  she was much sought after by another media mogul, Australia's Kerry Packer. On two occasions he is said to have paid her £100,000 for the pleasure of her company of an evening while he gambled in a smart London casino.
Happily, I can report that she didn't charge anything at all for sending me a nice letter!
A MALIGNANT PETER PAN
Douglas Murray is on a bit of a roll this week for coverage in Heretic TOC. I mentioned his book The Madness of Crowds, above, and now I come to another I am sure many here would like to know about. This second one is Bosie: The Tragic Life of Lord Alfred Douglas, which was first published in 2000 and has now been reissued for the 150th anniversary of Douglas's birth.
Famed as a lover of Oscar Wilde, "Bosie" plainly makes a fascinating subject for a biography, starting with his family. "The Douglases were mad", declares reviewer Roger Lewis in The Times unambiguously. Flying into fits of rage, gibbering and snarling as an inherited trait was only the start of it. We hear that one ancestor impaled a cook's boy on a spit and roasted him – which sounds a great deal more grotesquely criminal than the sodomy of which Lord Alfred's father accused Wilde.
Bosie himself, we learn, was a ghastly narcissist, given to blaming all his self-made misfortunes on others. Mollycoddled and spoiled by his mother, he "remained at heart a little boy until his death", according to Murray. Lewis sums him up as "a malignant Peter Pan whose chief mode of communication was the tantrum".
One point of particular interest here is that Bosie's life demonstrates the terrible power lovers have to retrospectively withdraw their consent, as it were, and to re-write history regarding the nature of a relationship. After Wilde's downfall, Bosie eventually repudiated him and became vehemently moralistic. Lewis notes:
Paradoxically, the person he started to resemble was his own bigoted father as he started threatening to horsewhip Wilde's old friends, like Robbie Ross, for being sodomites. As Murray discloses, Bosie now "felt anger, bitterness and hatred" about every aspect of Wilde, whom he declared was "the greatest force of evil that has appeared in Europe" since the Reformation. "He was the agent of the devil in every possible way."
Extreme rejection of this sort, I suggest, has nothing to do with the original relationship with Wilde, or what the pair of them did in bed. Instead, it has everything to do with the disgrace heaped upon Wilde and Bosie's keenness to distance himself from it. Such is the awesome power of a hostile culture.