Cuties is a brilliantly provocative work of art. It's great. Y'all should see this controversial new movie if you haven't already.
Just thought I'd get that out of the way quickly because many here have already seen the film and read lots of reviews and comments, including at Heretic TOC. So, instead of focusing on the film itself, I feel it will be more useful to attend to a key aspect of the debate it has provoked.
What have I in mind, do you imagine? The "sexualisation" of kids? The dangers of creeping censorship whenever we see political pressure mounted against art that is disturbing? Children being sexually exploited in the making and showing of this movie? The battle has already been raging since August on these themes, with little movement from entrenched positions. So I want to break out into new terrain; but before giving any marching orders we need a bit of an intelligence briefing to make sure everyone is in the picture – including even some BLs who might be tempted  to regard a girlie movie with disdain.
Cuties premiered in January at this year's Sundance Film Festival, where it won a directing award. It was released in France in mid-August and on 9 September on Netflix. Written and directed by Maïmouna Doucouré, a black French woman of Senegalese descent, the film has a first-time actress, Fathia Youssouf, now 14, as Amy, an 11-year-old immigrant girl in Paris. She, her mother, and her two younger brothers, have recently arrived in France from Senegal; her father has not yet joined them.
Amy has had a traditional Muslim upbringing. Much to the distress of her mother, her father announces by phone his intention to take a second wife. Upset by this herself, and by the stifling constraints and domestic drudgery imposed on her as a female of her culture, Amy rebels. She joins a gaggle of girls who are into twerking and have their own dance troupe, called "Cuties". She steals her adult cousin's smart phone, discovers blatantly pornographic dancing online, and pushes her same-age friends in the troupe to take their routine to a dangerously explicit level in a public competition.
As a disapproving London headmistress put it: "Their dancing sees them doing slut-drops, suggesting that they are sliding their young bodies over a penis, grabbing their crotches, pulling their fingers out of their mouths suggestively and writhing around on the floor as if they were having sex."
Unsurprisingly, Doucouré faced a storm of criticism over this dancing, the sexual nature of which was left in no doubt by a Netflix publicity poster and trailer, leading to early calls for a boycott of the movie and claims in the U.S. that it should be investigated under child pornography law.
Doucouré, a feminist, pointed out what should be obvious to anyone seeing the film itself, not just the pre-publicity: far from showing twerk culture as liberating and glamorous for girls like Amy, it is presented as tawdry and degrading. The director's intention appeared to be to highlight the difficulty many girls face, especially Muslims but other kids too, as they reach adolescence. It is a fast-moving time in their lives, especially once they are exposed to a brave new online world of endless glittering attractions, mingled with their desperate need for Likes on the social media, while simultaneously they  are struggling to discover – or create – who they really are.
Doucouré claims that in the course of her research for the movie, she talked to over a hundred 10- and 11-year-old girls across Paris, exploring the juvenile culture and attitudes depicted in Cuties. I have no reason to disbelieve her. Much of the film rings true, but that does not mean we are obliged to accept her implied analysis of the social problems Cuties depicts.
To start with, the notion that children's expression of their sexuality is a problem in itself cries out to be challenged. Children, especially as they approach and enter puberty, have always been sexual. Their sexuality is not something visited upon them by a malign cultural virus known as "sexualisation".
No, the real genius of Cuties – its destructive, almost evil, genius, unfortunately – is that it powerfully presents a narrative in which children's sexual expression seems inevitably connected with seriously bad behaviour. When kids are sexually active, we are invited to believe, it is a clear sign of going off the rails big-time, even when the activity is confined to the symbolic level, through dance.
We have already heard that Amy steals a smart phone. That is no mere trivial naughtiness. It is a serious crime. What does she do when her cousin finds out and demands its return? First she unzips her jeans in front of him, trying to win him over with sexual favours. When that fails she impulsively takes a photo of her own exposed vulva, posts it on social media, and only then gives back the phone – recklessly exposing her cousin to a possible allegation of having child porn on his phone.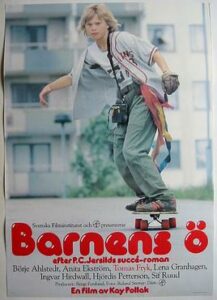 The other Cuties are hardly angels either. To start with, they taunt Amy as an immigrant. A stone is thrown, cutting her forehead. There are bitter rivalries and fights.
For wanton violence, though, it is Amy herself who takes the biscuit: when a not even remotely threatening boy in her class gently gropes her backside in the mistaken belief she is "up for it" after everyone has heard about her vulva picture online, she grabs a compass and skewers his hand with it, pinning it to his desk. That is not just assault: in British legal terms it probably amounts to assault causing grievous bodily harm, an offence that could easily see someone sent to prison. Even a potential charge of attempted murder drifts almost casually into the picture when she pushes rival dancer Jasmine into a canal. The victim cannot swim. Amy stands watching as the poor child flails about in the water with every prospect of drowning. Only luck prevents it, when Jasmine finds something to cling onto. Amy simply moves on, knowing she will be eligible for the competition performance that day in place of Jasmine, who is hardly going to be in good shape to get ready and take part.
Does child sexuality really have to be like this, joined at the hip with ruthless criminality? Does raunchy dancing really turn girls into daughters of Satan so mean a mafia hit-man would be scared to mess with them?
This is a film, remember. It is fiction. There is no evidence whatever to support this anti-sexual notion. There is plenty of bad behaviour, for sure, in poor communities where people are stressed out and have few prospects for a better life. Doucouré is not wrong to suggest that kids in the immigrant ghettoes of Paris run wild and do crazy stuff; we need not be surprised that youth there turn to drug abuse and all manner of delinquency, including sometimes vicious sex offences such as gang rape.
What would be mistaken, though, is to confuse correlation with causation. Sex does not cause violence even in circumstances where there is a strong association between the two. Even Spiked editor Brendan O'Neill, who hates porn culture, accepts this. He wrote: "I question the idea that this culture is the cause of young people's disarray or of social decay more broadly. On the contrary, usually such culture is merely a reflection of deeper-seated social problems."
Sex in itself is morally neutral. You can do it nasty, and mean; but also nice, and magnanimous. It is an appetite, like food. If a poor person is hungry and steals in order to eat, it would be crazy to blame lust for food as the cause of the theft, rather than poverty. We need food.
Ditto with sex. Relatively relaxed societies such as the Netherlands and the Nordic countries, especially in the much more liberal era of the 1980s, did not have the heavy suppression of juvenile sexuality that we now see everywhere thanks to moral panic over "child sexual abuse" and the "sexualisation" of kids. These countries (with good sex education) had the lowest rates of teen pregnancy in Europe, much lower than the UK and far lower than puritanical USA, and did not experience the vicious gang rape culture to be seen in many of the more sexually repressive parts of the world. When the Netherlands and other European countries relaxed their pornography laws, sex crimes went down. Same with Japan, which not only permitted the circulation of CP but also, even to this day, "sexualises" children i.e. allows them to be erotically expressive, and celebrates the attractiveness of youth. Is Japan a sink of moral depravity? I don't think so.
Heretics here will be familiar with such thoughts, which are well supported by research evidence; but they are not fully satisfying as a response to the unease Cuties undoubtedly generates. There is too much awkward truth in the movie for that. I do not mean its OTT depictions of extreme violence by an 11-year-old girl, but its far more telling representation of what we might consider to be poor quality sexual expression.
Zen Thinker, in a comment here, said "I don't want to see a society overrun by a cheap and tacky form of sexuality."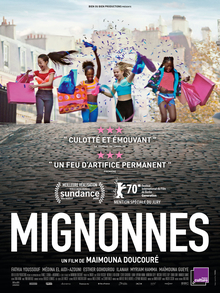 Does that resonate with you? I suspect it will. It sure does with me. So let's think what we mean by "cheap" and "tacky". They can perhaps be summed up in the single term "vulgar". One major dictionary, Merriam-Webster, has the heading "Coarse", meaning "lacking in cultivation, perception, or taste". Another heading, "Earthy", includes "lewdly or profanely indecent". A final heading, "Vernacular", connects to the word's Latin origin: "of or relating to the common people". In other words, it began as an elite put-down.
Is this contempt for ordinary people and popular culture fair? Where does good taste end and snobbishness begin? Perhaps they are the same thing. Good taste – in dress, manners, music, whatever – is defined by whatever the elite of any society likes and does. Snobbery is often the slavish imitation of elite tastes by those who are struggling to put their own lower-class origins behind them. The term would have no meaning in a more materially and socially equal society. There would be no "cheap and tacky" sexuality, just sexuality. There wouldn't even be "expensive and tacky" sexuality, of the sort said to have characterised Jeffrey Epstein's private Caribbean island.
But we are where we are. We cannot realistically argue that we can only have good sex once we have established socialism, or gone back to nature, to the hunter-gatherer lifestyle that shaped our evolution and to which our bodies and temperaments may still be best suited.
What we can usefully do, though, I suggest, is to re-cast the terms of our unease over Cuties more accurately. What we have here is not a moral concern with tackiness but an aesthetic one, which ultimately derives from the nature of sexuality itself, which in its basics is not a matter of great refinement.
Eating food can be messy if you don't do it nicely, according to the civilised standards of etiquette that Louis XIV first introduced at the very most elite level in the world, the court of the French monarch at the palace of Versailles.
But sex is a whole lot messier. As Woody Allen once put it, "If it isn't dirty you aren't doing it right."
Precisely because of this intrinsic lack of refinement, "respectable" literature and conversation in polite society have tended to steer clear of its crude appeal, approaching the raw physicality only obliquely, refracted through the prism of romance and high sentiment.
Porn, by contrast, goes straight for the genitals. So does the pornified dancing we see in Cuties: there is nothing disguised, indirect, or refined about sex, despite some notable attempts in world culture to civilise it, such as the Kama Sutra and the Hindu temple art influenced by this famous text. The embarrassment and discomfort factor derive from the idea that sexual expressiveness is vulgar, that it is of the common people, the lower class – yet no one yearns more strongly for the respectability of not being common than working class people who aspire to be middle class. The real toffs are often not that bothered: ironically, they can be quite "vulgar"!
Our common humanity, in truth, has always responded to  two contrary influences, in tension with each other but both necessary as a sort of yin and yang of our being.  These are the wisdom of the elders (experienced, brain-led, restrained) and the vigour of youth (adventurous, energetic, bursting with life). We still need the wisdom of Plato, an elitist philosopher who took a dim view of democracy as well as music, and favoured spiritual over sexual love. We need his thoughtfulness; we need to ponder the downside of things we take for granted as good. But we also need the culture of the people, and especially of its youth, without whose uninhibited energy we wouldn't have even the tango, never mind twerking.
So my message if anyone were listening to me in the banlieues of Paris would be, "Kids, carry on twerking, but be nice to each other." And for heretics here: "See Cuties if you haven't already. Be impressed. Be very impressed. But do not buy into its brilliantly presented anti-sexual propaganda without a lot of critical thinking."
CUTIES ENCORE 1: CALIFORNIA DREAMIN'
The moral panic over Cuties has proved a great opportunity for fake news peddlers to slip in falsehoods in the course of condemning the film. One egregious example is a claim put about by infamous Pizzagate propagator QAnon that California is lowering its age of consent from 18 to 14. A law change has indeed just been approved in the state but it relates to the sex offender registry, not the AOC, which remains 18.
If it was just the QAnon crazies saying it, parroted by the usual social media idiots, the influence of the falsehood would be limited. But writers with some claim to respectability have repeated this nonsense uncritically, such as C. C. Pecknold, professor of systematic theology at the Catholic University of America, and Sumantra Maitra, a doctoral researcher at Nottingham University. Deploying shameless dishonesty typical of the conservative Right, these are cynical liars who really ought to know better.
CUTIES ENCORE 2: GIRL POWER
Mary Harrington is no fan of youth sexual liberation, but that that did not stop her from making an interesting admission that their sexuality can itself be a source of immense power, contrary to the victim-feminist dogma that adults are always in charge of every encounter.
Writing in UnHerd, she says she remembers being wolf-whistled at well before her teens, and horned at by horny drivers. She wrote: "I remember it felt good. I bought a short dress, and found excuses to put it on and wander about my Home Counties village, vaguely hoping for more White Van Men to beep at me and make me feel briefly appreciated…" Once you notice that men are looking at you sexually, she said, you "realise the power that brings". She expands on this theme with reference to a scene in the film where the girls get away with trespassing in a building after doing a "he tried to grope me" number on an entirely innocent security guard.
CUTIES ENCORE 3: THEY'RE HOT! NO, THEY'RE NOT!
Heretic TOC commentator Dissident did us a favour by drawing attention to a review of the film from MrGirl, a political YouTuber. MrG's great contribution was to make a courageous admission. While he did not approve of the child actors being sexually exploited (in his view) by the way they were used in the film, he candidly admitted that he found these youngsters very attractive and even arousing: or, as he put it, "hot"!
Virtuous Pedophiles co-founder Ethan Edwards, disagreed. Writing on GirlChat at annabelleigh.net, he said "I only found it starting to get a bit erotic at the very end, when Amy puts on some normal kid clothes and starts jump roping with some other girls. There's a girl acting like a girl… and that's starting to be sexy."
I am mainly with Ethan on this one, although really it is a matter of taste, not morals, and also the age of the kids you find attractive.
CUTIES ENCORE 4: FEAR OF THE SEXUAL CHILD
The review of Cuties in the Daily Telegraph was surprisingly enthusiastic for a conservative paper, which is perhaps why it was widely quoted with horror and dismay. Not that there was anything particularly offensive in it, except when critic Tim Robey referred to the film as a "powder-keg provocation in an age so terrified of child sexuality".
This definitely triggered sexual conservatives big-time. That is because they hate to admit that child sexuality is even a thing: for them, kids are always sexualised, not sexual. It is almost as though Robey had been reading The Fear of Child Sexuality, by Steven Angelides, which was reviewed in two parts at Heretic TOC, here and here, as regulars will recall. Theorising this fear briefly, in his introduction, Angelides quoted philosopher Richard D. Mohr:  "…this fear arises from their half recognition that to admit explicitly, as pornography does, that children are sexy would mean that virtually everyone is a paedophile".
CUTIES ENCORE 5: KUDOS TO THE SPECTATOR
Tanya Gold, restaurant reviewer at The Spectator, stepped in as a film critic to review Cuties. She should have stuck to the day job. She wrote: "I would be surprised if paedophiles watched French language films by female Franco-Senegalese directors… about the misery of female Senegalese immigrants when they can watch child beauty pageants …  or criminal pornography. But what do I know?" I replied: "What indeed? Speaking as a paedophile who has seen the film after fellow paedophiles had critiqued it at my pro-paaedophile blog, Heretic TOC, I can tell her she is wrong, and that paedophiles, like anyone else, are perfectly capable of taking an intelligent, morally earnest, view of cinema…"
Not a single reader responded with the sort of vitriolic abuse that would have been inevitable on Twitter and most social media platforms. Instead, I was commended for opening up the debate. Kudos to the conservative Spectator and its free-speech supporting readers!
CUTIES ENCORE 6: MAP PRIDE GETS A PLUG
Oddly, Janice Turner, writing in The Times, used Cuties to go in for a bit of gay bashing. She wrote:
Yet on the outermost margins of the LGBT movement are voices which try to posit child-sex as the next liberation struggle. In the 1970s the Paedophile Information Exchange tried to latch on to the mainstream gay movement; in 1997 Dares to Speak condemned anti-child-sex views as "hysteria". Now on Twitter are hundreds of accounts by MAPs – Minority Attracted Persons – who reveal their AOA (Age of Attraction) as, say, 3-14 years and campaign for "MAP pride": i.e. to be incorporated into the LGBT rainbow.
Nice, though, to see her promoting "MAP pride" and noticing its modest, as yet, but growing presence online.