Sooner or later, of course, the adults intervened, called the police or the park attendants, and asked what in the world we were up to. Most of us were arrested at least once and got used to carrying thick wallets full of documents identifying us as members of a research team. Despite the fact that we were in no way conducting a participant observation study, and were merely attempting to understand children's sexual thinking, it was very difficult to communicate this distinction to authorities. The experiences were painful, and so we began to train children in handling tape recorders. This worked extremely well…
The perils of scientific research into children's sexuality are vividly illustrated here in the words of larger-than-life polymath Ernest Borneman, a German crime novelist, filmmaker, anthropologist, jazz musician and critic, psychoanalyst, and communist agitator, best remembered now as a sexologist who dared to study children's sexuality.
Borneman's bold radicalism got off to an early start when, as a youth, he found himself in the company of Marxist poet and playwright Bertolt Brecht; even more promisingly, he worked for psychologist Wilhelm Reich, who, as many heretics here will be aware, advocated a childhood start to active sexual life, seeing sexual repression as key to the mass psychology of fascism. Borneman would in later life become a professor at the University of Salzburg, president of both the Austrian and German societies for sexological research, and in 1990 first winner of the prestigious Magnus Hirschfeld Medal for Sexual Science. Not bad for someone who has had his collar felt by the police as a suspected paedo!
I come to all this today thanks to Prue Cordell, guest blogger and erudite commentator here, who gave us some excellent links a couple of months ago to Borneman's work and that of another scholar of child sexuality, Carlfred Broderick. Realising at the time that Heretic TOC has been heavily preoccupied (with good reason) over the years with the oppression faced by MAPs, and the unscientific nature of most "CSA" research, it occurred to me that far too little attention has been given here to a handful of pioneers who have had the temerity to go looking for actual facts about the sexual lives of children in a WEIRD culture that passionately prefers to assert their asexual "innocence".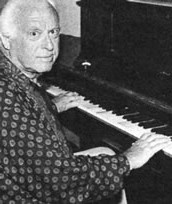 So, today I begin to make amends.  Focusing on Borneman to start with, I suppose it could be said that we are coming into the cinema at the middle of a movie that began more than a century ago with Sigmund Freud's celebrated (or deplored) "discovery" of child sexuality. His Oedipus Complex, which shockingly but plausibly proposed that the infant child's first object of interpersonal sexual desire is their own mother, was originally put forward in 1899 in his The Interpretation of Dreams (although the main point was to theorise how infants usually become heterosexual, by identifying with their same sex parent). Not long after, in his Three Essays on the Theory of Sexuality, published in 1905, he elaborated his theory of "polymorphous perverse" infantile sexuality.
We could easily stay with Freud for the whole blog, but this would be to miss the point: Freud's work was mainly theoretical, whereas our concern will be the search for hard facts capable of supporting or refuting such speculations. It is sufficient, for the moment, to note that Borneman's mentor, Wilhelm Reich, was a Freudian, as was Borneman himself. The private patient-client world within which Freud and his circle of psychoanalysts worked became known to the world through anonymised case studies and books of theory based on them. These shrinks didn't get out much. Their little universe was the fusty consulting room with its much-caricatured couch.
Even in Freud's day this was recognized as a serious limitation, to which the great man himself responded, drawing on published anthropological field studies as a way of broadening and deepening his theories. But a big breakthrough in the 1920s came when original fieldwork undertaken by Bronisław Malinowski in the far-flung Trobriand Islands, off New Guinea, challenged the universality of Freud's Oedipus complex and gave us much more, especially in the field of children's sexual expression in less repressive cultures.
Borneman, though, undertaking his research from the 1940s to '60s, with his books appearing mainly in the '80s, set himself what was arguably an even harder task than studying the strange customs of "savages" speaking difficult tongues in exotic places. His own "savages" were children in Austria whose culture was familiar, and close at hand, but whose sexual lives were very hard to research on account of the "civilised" taboo against such enquiries.
Most of his published work is still available only in German but his research work was summarized by him with marvellous concision in a paper presented to the 1983 World Congress of Sexology, in Washington DC, subsequently reproduced by SIECUS. This is one of the links Prue gave us (PDF here), from which the quote at the beginning of today's blog comes. Let's continue with that, where Borneman is talking a little earlier about how his research got started and how a range of methods came to be deployed:
The next point we were curious about was the orgasmarche (onset of orgasm). We had read of close to a hundred reports of orgasms among infants and preschool children. We found six children under two years and seven under four who seemed to be able to produce bodily states which we would have termed orgasmic had they occurred in a grown-up. Our difficulties began when we told the parents that we wanted to film their children's masturbation activities and were eager to measure their bodily reactions. It then turned out that even the most "progressive" parents were not willing to let us proceed. This meant that we had reached the limits of what was permissible in physiological research on children's sexuality at that time. So we began to look for other ways of getting at the truth. We set out on a series of interviews with male and female prisoners sentenced for incest or for intercourse with children.
The prisoners surprised Borneman and his team by being eager talkers, with lots to say about young children's ability to reach orgasm and enthusiastic participation in sex. All very interesting but, needless to say, questions arose as to whether at least some of this information was entirely reliable! Anti-CSA professionals today would dismiss most of it as wishful thinking based on "cognitive distortions". Borneman continues:
Since we were unable to prove or disprove these assertions, we turned to secondary material: We asked all child analysts known to us to let us have their notes on children's dreams, and we copied from the literature of psychoanalysis all published dreams of children, hoping to extract information on children's sex life from them…

The last stage of our research began in 1960 and consisted of taped conversations with 4,367 children and juveniles. The task we had set ourselves was to devise a system of questioning which would not be recognized as sexological and should therefore give no offense to parents. For this purpose we employed children's "forbidden" riddles, songs, verses, and games…
Sneaky! Getting answers about sex without asking about it! After many difficulties, this proved to be a rich source of information, with children coming up with different themes depending on their age and stage of development – reflecting, in the researchers' view, stages outlined by Freud. For instance, the paper notes, "We have recorded an inordinate number of verses about brother-sister incest and a fair number about parental intercourse – all of them appealing to children between ages six and seven… a year or two after Freud's phallic-Oedipal phase."
My favourite, though, from the verses cited as examples, presumably came from one of the juveniles:
Jack and Jill went up the hill
To fetch a pail of water.
Jill forgot to take the pill
And now she's got a daughter.
This research was undertaken in the early 1960s, soon after the first contraceptive pill had been launched. No doubt it was a big topic in the news, but it would have gone over the heads of the younger children.
Turning to the difficulties, the team's early efforts were a hopeless failure. The first effort was to ask adults what sexual rhymes, etc., they could remember from childhood. This drew a blank apparently because we forget, or repress, our own childhood sexual interests. After that failure, they asked parents what material their own kids knew. Again, no good. Too much embarrassment, probably. Same when going to kindergartens and schools: a wall of suspicion and silence.
Not to be beaten, they finally plucked up courage to turn directly to the children, seeking them out at playgrounds, swimming pools, parks, and on the streets. But even this was not straightforward, quite apart from hassles with the police. Direct questions failed to break the ice. That happened accidentally when they were sitting in a park playing back their disappointing tapes:
The kids gathered around us and wanted to hear what we were playing. They laughed themselves sick. I asked: "Do you know this one?" And one of the boys said: "No, but I know another one, and it goes like this!" We switched to recording and were in business. From that day on we always opened the conversation by playing back old tapes.
Amazing what can be achieved with cunning and patience – skills of the hunter since long before the dawn of mankind, never mind modern science or "predatory paedophiles"!
An even better "catch", they eventually found, could be hauled aboard by teaching kids how to use their tape recorders, then leaving them to do the recording for themselves. Best of all was to make sure each recording session ended with the question, "Is there anything else you want to tell us?" As Borneman put it:
It turned out that these open-ended sections provided the real dynamite. Although the word "sex" never occurred in our questions, the kids understood the tenor of our research and volunteered more sexual information than we had dared to hope for.
The paper concludes with 14 numbered key findings from Borneman's 30 years of research in this field. They are interesting but we will not dwell on them. The work is good to the extent that it is presented as carefully assembled experimental evidence designed to test Freudian hypotheses; unfortunately, though, the methods used to do so remain dubiously reliant on the very theory that the research is designed to test. For instance, Freud thought that dreams were of key importance in the study of sexuality, an idea reflected in Borneman's study of "all published dreams of children". But it ain't necessarily so. If a boy has dreams about snakes, it does not have to mean the snake is a phallic symbol; maybe he was bitten by a snake or became fascinated by them on a visit to a zoo. Likewise, all those rhymes and riddles yield relatively little solid information compared to what other work of those years was producing.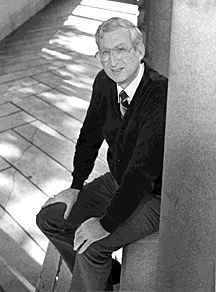 For that we need to turn to Prue Cordell's other linked scholar, Carlfred Broderick. As with Borneman, the young Carl had been under early influences that lay far from the mainstream sexual culture, having been raised in Utah as a Mormon. Famously, from its origins two centuries ago, Mormonism stood out from other American churches on account of its espousal of polygamy, a highly patriarchal practice. The sternly authoritarian nature of patriarchy in general is reflected in its strong sexual conservatism, which has traditionally set its face against any sex outside marriage, including homosexuality. This could hardly be further from the radicalism of Reich and Borneman.
Nor did Broderick rebel against his upbringing. Quite the contrary: he became a bishop of his church! He had only one wife, but she proved more than adequate for procreative purposes, begetting a large family of four sons and four daughters. One imagines Carl's experience of children must have been considerable quite apart from his work as a psychologist and family therapist.
Broderick's personal conservatism need not bother us. As a researcher he was keen to follow the data and not be hidebound by earlier theory. The even more fantastic thing for those of us trying to get to grips with the subject is that his linked paper, like Borneman's, is concisely informative. Also in common with Borneman, he starts with Freud's ideas. Thereafter, though, he puts them rigorously to the test by reference to work that places no reliance on dreams or other hard-to-interpret material. Another strength is that he sets out a clear, simple definition of child sexuality that avoids Freud's dubious notion that all pleasure seeking is somehow sexual, or "libidinal". Instead, he said behaviour would be judged as sexual if it involved the stimulation of genitals for pleasure, an indication of which would be showing a response "which in an adult would unambiguously indicate a high level of sexual excitement".
He gives us no new research findings of his own, which might seem a terrible limitation, but nevertheless contributes powerfully by drawing on two main sources: (1) anthropology, including that of Malinowski; (2) the vast and justly celebrated surveys conducted by the biologist Alfred Kinsey and his team that gave us the landmark Kinsey Reports: Sexual Behavior in the Human Male (1948) and Sexual Behavior in the Human Female (1953).
Broderick's work must obviously be brilliant because he highlights much of the material I drew on myself for Paedophilia: The Radical Case! 🙂 On the anthropological side, in addition to Malinowski's findings, this included fieldwork reports from a whole range of non-WEIRD "primitive" cultures all around the world, drawn together in Patterns of sexual behavior (1951), by Clellan Ford and Frank Beach.
It gets even better when he turns to Kinsey, because here he gives us a critical comparison with somewhat conflicting findings from an otherwise scandalously neglected survey by Glenn Ramsey. Ramsey gives considerably higher figures than Kinsey for childhood masturbation. Five per cent of the 291 boys in Ramsey's survey reported masturbation by age five whereas none of Kinsey's adults remembered such activities at that age. The discrepancy increased each year until 85% of Ramsey's sample reported this activity by age 13, compared to only 45% of Kinsey's.
Why the difference? Who was nearer the truth?
Kinsey's survey methodology is generally regarded among professionals as very good, but a major drawback is that he was asking adults about their own childhood behaviour. Ramsey asked boys directly, giving us good reason to think his data are more reliable. Also, although it is not mentioned by Broderick, Ramsey achieved something unique in the history of childhood sex research. He was allowed into a school to conduct his survey and astonishingly every single boy (and any married ones!) in the seventh and eighth grades (aged 11-14) in a junior high school participated. You literally could not possibly have a more representative sample than this 100% figure. We spoke of dreams: this is a dream result for any researcher.
It isn't quite a knock-out win for Ramsey, and Broderick does not award the fight to him. But that doesn't matter. It is a good, clean statistical boxing match that produces robust information from both fighters, and Kinsey's extensive data on the female side adds much more to the picture. What this work established beyond doubt, as Broderick agrees, is that for both sexes childhood sexuality is a reality, and that Freud's idea of a "latency period" in middle childhood when children are sexually inactive is a myth.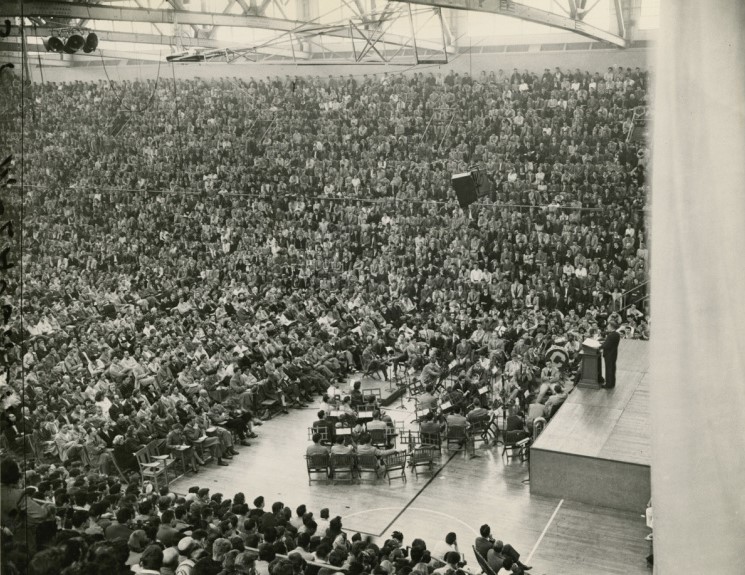 FULFORD FULMINATES
Adrian Fulford was such a nice guy when I knew him, when he was a young barrister and we were working together on the gay rights sub-committee of the National Council for Civil Liberties.
It is hard to think so well of him these days though. Now Sir Adrian, the Rt Hon. Lord Justice Fulford, a Lord Justice of Appeal, is under pressure to shape the working of the legal system in ways that reflect popular opinion rather than principled legal wisdom. Not good! A classic example comes with the recent news that "Courts could punish paedophiles on intent not harm", based on proposals that have been spearheaded by Sir Adrian both in court and in his capacity as a member of the Sentencing Council. As a BBC report said:
The body overseeing criminal sentences in England and Wales is proposing treating paedophiles who are caught in stings the same as abusers who harm real children. The plan from the Sentencing Council says judges should look at intent, rather than whether a child was harmed… Offenders have sought reduced jail terms if no child came to harm.
It has not gone unnoticed that Sir Adrian, who was the first openly gay High Court judge, has a particular personal interest in distancing himself from any sympathy for MAPs. Wikipedia has this to say about him:
In March 2014, the Mail on Sunday alleged that Fulford had been a supporter of the Pedophile Information Exchange (PIE) in the 1970s. Following this allegation, he stepped down from judging criminal cases and an official investigation by the Judicial Conduct Investigations Office took place. The investigation, by Lord Kerr of Tonaghmore, concluded on 18 June 2014 that the allegations against Fulford were "without substance" and he "was not and had never been a supporter of PIE or its aims". Following his exoneration, Fulford resumed sitting as a judge on the full range of appeals.
REICH REVISITED
Wilhelm Reich, who has a cameo role in today's main blog, is featured prominently in a new book by award-winning novelist and cultural critic Olivia Laing. Clearly a very fashionable writer, her new non-fiction tome appears to have been reviewed everywhere, instantly.
Frustratingly, though, the three reviews I have read, although enthusiastic, all strike me as irritatingly vague, so I have little idea what she is saying or whether the book, Everybody: A Book About Freedom, is worth reading. My instinct, I have to say, is that if the critics like it, I probably won't. But a review by a heretic here might make an interesting guest blog.
I leave you with the first paragraph of the publisher's blurb as a taster. Make of it what you will:
The body is a source of pleasure and of pain, at once hopelessly vulnerable and radiant with power. At a moment in which basic rights are once again imperilled, Olivia Laing conducts an ambitious investigation into the body and its discontents, using the life of the renegade psychoanalyst Wilhelm Reich to chart a daring course through the long struggle for bodily freedom, from gay rights and sexual liberation to feminism and the civil rights movement.