My life has been dominated lately by dauntingly vast tubs of paint and all the messy apparatus and detritus they inevitably entrain: step ladders, brushes, rollers, furniture chaotically out of place, things hard to find, and paint-flecked everything, with so many stickily discarded kitchen towels strewn about the place you'd think you must be in a teenager's bedroom after a ten-cum porn binge. But no, the white stuff was just emulsion, not emission, and the only stiffies have been brushes I failed to clean thoroughly after use.
Yes, I did say "I". Instead of "getting a man in" to do the job far more quickly and efficiently, I made the mistake of feeling there's no excuse for a retired guy like me, fortunately in good health, to shirk the necessary redecorating after the walls were insulated a couple of months ago by proper men, real men, men skilled in carpentry, plastering and the like (government grant job, actually, so maybe we shouldn't be too cynical about climate change being taken seriously where it needs to be).
Which is basically saying the dog ate my homework and necessitated an extempore blog. I haven't been able to focus on a polished, carefully structured single theme this time, but there is loads of significant stuff I can catch up on in a bitty sort of way.
Let's start with the most urgent matter: not the Omicron crisis, nor the climate crisis, but definitely a crisis: the epistemic one i.e. Can we ever really distinguish fake news from real fact? If so, on what basis? Does the intimate relationship between knowledge and power mean we can never trust authorised "experts"? Aren't they all bound to be mouthpieces in the pay of hegemonic authority? We know that absolute truth is elusive, or illusory, but what about objectivity? Is everything so subjective that we much settle for what is "true for me" or "true for you"? In that case, if we are all at odds with each other, how can we ever rationally decide anything? Is life just a power struggle of random temporary alliances grounded in nothing more than factional self-interest?
These big questions are obviously worth a blog in themselves, or indeed a book, or the focus of an entire career in philosophy. As for the urgency, it arises out of a discussion in the Comments, starting with a major clutch of posts in response to Where prejudice legally trumps truth,  continuing as threads on the next two blogs, here and here. Few will have followed the whole debate closely, as the sequence is somewhat disorderly and complicated, to say nothing of the daunting depth and complexity of the issues. What I can say, though, on the basis of an unrivalled knowledge of Heretic TOC's history (that's my own epistemic authority firmly established, I hope! 😊), is that these threads have provided one of the best ever discussions here. This has been in good measure thanks to excellent posts by "Kit", otherwise known to us as Kit Marlowe, and several others. Anyone wanting to catch up need only use "Kit" as a search term, focusing on his contributions and replies to them, and including any posts to which Kit was himself replying.
As noted above, today's blog is a catch-up piece, so I will not be continuing the debate today. Rather, I simply feel its significance should be foregrounded in the main blog space. All I will add is that the discussion led me to read a recent book that tackles the epistemic crisis full on. This is The Constitution of Knowledge: A Defense of Truth, by Jonathan Rauch. The mere fact that it is published in the US by the august Brookings Institution think tank, will make it suspect for some, the Brookings being an elite body of expertise with a bias towards traditional notions of knowledge. We find in its pages a touch of overt disdain for postmodernist thinking. As for Foucault, and his exploration of Power/Knowledge, a veil of silence is drawn: the corrosive, corrupting, cursed Frenchman's name is not mentioned once.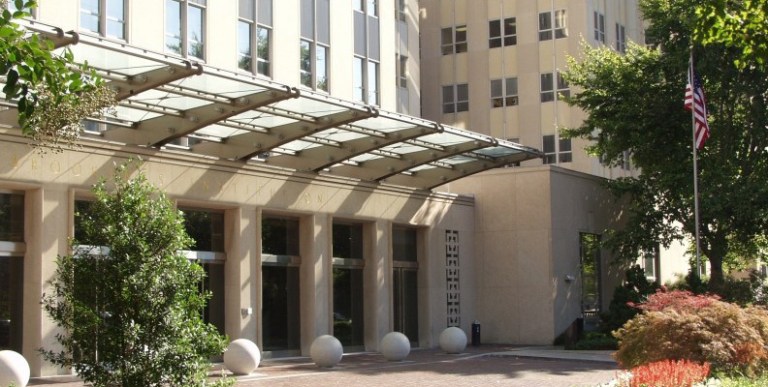 A rubbish, one-sided, volume we can safely ignore then? Not at all. I recommend it highly, not for its conclusions, necessarily – though they are weighty and important – but for its role in bringing much needed balance to a debate I believe has become dangerously one-sided.
More obviously on the plus side, for heretics here, is that Rauch, a self-described "atheistic Jewish homosexual", is one of all too few gay intellectuals who came out publicly in support of Bruce Rind and his team during the fabled furore over their finding that "child sexual abuse" (CSA) is not necessarily harmful and that the term itself is unscientific and prejudicial, coercion and force being more likely causes of trauma than consensual encounters. Rauch advocated that researchers should "abandon the practice of referring to all adult sexual encounters with minors as CSA, because they could "perform finer-grained analyses if they used 'abuse' to denigrate injurious or unwilling encounters". Other encounters, Rauch suggested, "could be called 'adult-child sex' or 'adult-adolescent sex.'"
Go, Jonny, go! 😊 (With apologies to Chuck Berry.)
Moving on, for some unfathomable reason children's sexuality sets alarm bells ringing far more urgently and viscerally than angst over the "epistemic crisis". The media this year have been increasingly preoccupied with generating moral panic over kids' sexual interest in each other and their social contacts with older people, especially online. Themes such as "sexting" and "fake news" have been bundled together, though, in the UK government's Online Safety Bill, which covers a multitude of sins and pleasures – however we regard this measure, we should be keeping an eye on its progress.
A BBC investigation based on information from police forces in England and Wales reported in September that "child-on-child sexual abuse" more than doubled in the two years to 2019. In one in 10 cases, we were told, "the alleged abuser" was aged 10 or under. How much of this activity was truly abusive, and how much was kids simply being sexual with each other (very likely most of it) we are not told. More importantly, no interest is shown in the latter.
Earlier this month, another study, this time based on interviews in the US with around 2,000 children, revealed that kids sharing nude images of themselves are getting younger: the proportion of minors aged 9-12 sharing self-generated nude images online was said to have more than doubled in 2020. Overall, in 2019, 11% of all youth reported sharing their own self-generated "child sexual abuse material". By 2020, that number jumped to 17%. Surprisingly, in the age of TikTok, YouTube is reportedly still by far the most popular platform for tweens. Some 80% of all minors reported using YouTube at least once daily, and 78% of them said they shared their own sexting images there.
Even more alarming for the moral panickers, was a BBC report early in the year about children exposing themselves on the "increasingly popular live video chat website Omegle". The investigation found what they said was "prepubescent boys explicitly touching themselves in front of strangers". During the approximately 10 hours the BBC monitored Omegle, they were "paired with dozens of under-18s, and some appeared to be as young as seven or eight". Lucky them! On a more serious note, don't try this at home, folks: if you watch kids fingering themselves, you are positively begging to be fingered yourself – by the not-at-all prepubescent boys and girls in blue.
But if the British government has its way, the days of such Omegle shenanigans are limited. Baroness Kidron, a member of the parliamentary committee tasked with improving the draft Online Safety Bill and making it watertight, reported last week. Committee member Baroness Kidron wrote about their findings at Politics Home:
I am particularly heartened by the recommendations that extend and embed protections for children. The committee argues that tech companies cannot be trusted with developing effective age assurance that protects children's privacy, but without age assurance, they will continue to turn a blind eye to the 42 per cent of children under 13 who have social media accounts – or the persistent targeting of children with pornography, harmful material or age restricted services. Also crucial is the committee's recommendation that the Bill be extended to any service "likely to be accessed by children." This brings it in line with the Age Appropriate Design Code, which has brought in a raft of safety and privacy features.
Doesn't sound great for children's freedom, does it? The trouble is, there is much in this huge Bill for which there is a very arguable case. Some have damned it as an Online Censorship Bill; we might loathe it as the Online Stop Kids Having Any Fun Or Friends Bill; but we really do need an Online Make Social Media Giants Put Their House In Order Bill.
We all know that public discourse of all kinds is becoming increasingly polarised and toxic, aided and abetted by social media algorithms that favour messages of extreme anger and hatred because they generate more clicks, thus gaining more attention to the adverts placed on those pages, thereby making more money for the tech corporations that control the platforms. It's a model that absolutely must change, not least because some websites can genuinely be considered a source of real harm to children, including death, such as those that encourage extreme dieting and even suicide.
Extreme expressions of hatred towards MAPs are of course a significant part of the general toxicity. When debating with Kit in the comments, and in the previous blog here, I was at pains to defend academic freedom; but I entirely agree with Kit that the horrifically uncivil verbal battles presently constituting a large part of the "dominant discourse" are an aspect of "free speech" that does us no favours at all. It is a climate in which, as Kit says:
The paedophile (or the MAP, or what you will) just doesn't exist as a thinkable subject position, any more than the trans-man existed as a thinkable subject-position in the 1950s. There is no person here – there is merely an assemblage of pernicious, victimising and offensive acts… If "the left" were true to its own principles (and I think they are not at all bad ones), kiddy-perverts would be acknowledged as authorities on their own experience, in much the same way that less-unpopular sexual minorities are. But such subjects are just not imaginable – and, of course, the fact that paedophiles are (mostly) invisible and silent in the public sphere means that the paedophile subject remains unimagined.
In connection with the next bits I have lined up for this bitty blog of mine, I would remind younger readers that there was a time, in the 1970s, when we were being heard, quite substantially, as a result of our coordinated radical noisiness, especially via NAMBLA and PIE in the Anglophone countries, with a number of leading French intellectuals, Foucault to the fore, making a huge impression in their own backyard and beyond.
In PIE's case, the impact was immediate in terms of attention paid to our existence and our subject position. Within a year or two of PIE's dramatic baptism of fire in the hostile mainstream media, a clutch of several academic books appeared, one of which featured sociologist Ken Plummer's paper "The paedophile's progress: a view from below", sympathetically featuring what we in PIE were writing and saying about our lives, our feelings, and our proposals. Another was my own Paedophilia: The Radical Case, which came about when a prestigious London publishing house went so far as to contact me out of the blue and ask me to write a book.
Ripples from the shock waves sent out from those times are still in motion to this day. The main difference, though, is that following our long years of comparative silence we find ourselves Othered more and more. Imaginative engagement with our subject position in the academic world has steadily morphed into positionings of detachment and dissociation; or been transmuted through the alchemy of hostile language into that which could no longer be imagined as a human subject position, taking it towards literally monstrous framings that echo rather than challenge popular prejudice.
Take, for instance, a PhD thesis by Nicholas Basannavar, published in 2019. He devotes a massive 48-page chapter (Chapter Three, "Paedophilia Unbound: The PIE Moment, 1974-81") to the emergence of paedophilia in popular discourse, arguing that "it was angst about the Paedophile Information Exchange (PIE) that shaped subsequent cultural constructs of the 'paedophile' in Britain." His thesis has been expanded and published in a book out just last month (yours for a mere £89.99), with one chapter called "PIE and the 'Radical Case'"; another is "Speaking About PIE, Speaking About Paedophilia". The book is titled Sexual Violence Against Children in Britain Since 1965, which gives a pretty good clue as to the author's take on paedophilia. His first chapter sets ups the framing nicely with a focus on child torture, rape, and slaughter, via the infamous Moors Murders; his last focuses on the late, and distinctly "cancelled", TV celebrity Jimmy Savile.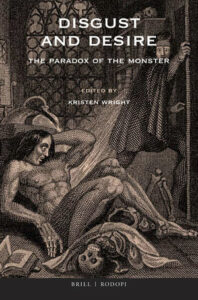 The monster theme is even more explicitly the focus of Disgust and Desire: The Paradox of the Monster, edited by Kristen D. Wright. It starts with a chapter on Vlad the Impaler and moves steadily through a smorgasbord of other historical atrocities before turning to monsters in fiction, including the vampiric Count Dracula, arriving eventually at a chapter by Jen Baker called "Paedophilic productions and Gothic performances: Contending with monstrous identity". In a comment here today (search for "tracing"), "warbling j turpitude" perceptively notes that outworkings of the term "paedophilia" have "long moved far beyond and out of reach of any etymological tracing". Originating in pathology (as Krafft-Ebing's paedophilia erotica), this term "gradually took on another dimension of mimetic life altogether – one more akin to something like 'vampire' even."
We should not judge this book by its Frankenstein-themed cover, though, nor by its chapter titles. Baker's chapter is sophisticated and well worth reading. It "questions whether a stable monstrous identity might be complicated when the narrative is relayed from the paedophile's perspective". Beginning and ending with the work of cultural studies scholar James Kincaid, who proposes that the paedophile in social discourse is a "gothic construction" of Western societies, Baker takes us interestingly through plenty of relevant fiction before turning to non-fiction:
The dual ability to provoke both fear and sympathy has already been noted in relation to Humbert, but is also evident in non-fiction pieces. In Paedophilia: A Radical Case (sic), a treatise published in 1980 by Tom O'Carroll, former chairman of the now disbanded Paedophile Information Exchange (PIE), O'Carroll lays out his proposal for changes in the law that would allow consensual sexual relations between adults and children, but also uses it to challenge 'those people who think I am anything like the vile monster portrayed in the press'. He raises an interesting point about the power of voice…
She alludes to "the often reasonable claims made by O'Carroll". These claims are "potentially dangerous", but "in discounting narratives of the villains, a distorted record of history is produced". As for the child in all this:
Although social discourse often refers to the child as victim, the subject of paedophilia brings the subject of child sexuality to the fore but betrays an inability by the general public to equate theory with their desired reality.
I quote selectively. A fuller reading suggests ambivalence on Baker's part, torn as she seems to be – like some of the fiction writers quoted – between sympathy for the "monster" and the dreadful reality that some transgressions are indeed as beyond the pale as the horrors attributed to Vlad the Impaler.
IMPORTANT NOTICE
Heretic TOC's technical team has advised me that several people have given their email addresses to subscribe to the notification of new blog posts, but they have not completed the process to activate their subscription.  To ensure that everyone who gets the emails actually wants them, you must click on the link in the confirmation email that you received when you entered your email address to the subscription form.  The technical team will resend the confirmation mails to everyone who has not confirmed their subscription.  If you really did not wish to subscribe, you can ignore this confirmation email.  If you do subscribe, you will ONLY receive a notice whenever a new blog article is published.  You will not receive anything else and your email address will never be shared outside of the technical team and the email provider sending the notices.
If you haven't yet signed up to receive a free email notification whenever a new article is published, please do so now; and don't forget to confirm the subscription!