For saying something the state doesn't like in Putin's Russia, you get off with a modest fine. For doing the same in the "tolerant" Netherlands you go to prison.
Appallingly, this observation is drawn from reliable news reports this month, not from propaganda or dystopian fiction. A Russian court fined broadcaster Marina Ovsyannikova just 30k roubles (£215) for her courageous demonstration on live TV against Russia's invasion of Ukraine. Worse may yet befall her, we are told. Meanwhile, though, worse has already happened to a pair of Dutchmen who have dared to campaign in their own country for a more enlightened view of child sexuality and consensual sexual contacts between children and adults. They have been given prison sentences for continuing the activities of the banned Martijn Association, dubbed a "paedo club" in the media.
The Rotterdam court sentenced Marthijn Uittenbogaard to six months and Norbert de Jonge to four months. Neither of them appeared in court, either for the trial in early February or the verdict and sentencing earlier this month. A third accused, Nelson Maatman, reportedly fled to Mexico before the trial, and is said to be applying for political asylum there. All three remain at liberty for the moment. Marthijn has indicated his intention to appeal. Norbert expects to be required to start his sentence soon, probably within a few weeks. Judicial mishandling of Nelson's case could result in a retrial. Reportedly, Marthijn was given the longer sentence because of his "leading role", Norbert had played a "facilitating role", and Nelson had been the public "face of legalisation of child sex".
Many heretics here will already be familiar with the names of these activists. The background to the case, and to the increasingly intolerant and illiberal political climate in the Netherlands that made it possible, have already been noted with alarm in several Heretic TOC blogs, notably in this one from last year: Where prejudice legally trumps truth.
All three continue to defy what they regard as a charade, a politically motivated show trial devoid of justice. "Fascist" is Marthijn's preferred and repeated epithetic in an angry post-trial statement posted at his personal website titled "Speaking The Truth Is A Crime". The heading is strongly substantiated when he writes:
…when you look at all the scientific studies concerning harm in pedosexual relationships, the harm seems to disappear when the relationship was wanted by the minor. This is not my OPINION, it is the conclusion of scientific papers, approved for publication in scientific magazines.
Quite so. Trauma may arise later from the taboo against such relationships but not from wanted intimacies per se. The prosecution claim was not that any crime had been committed against children but that the three activists had "glorified" paedophilia by such means as drawing attention to peer-reviewed academic studies showing exactly what Marthijn says. On that basis Heretic TOC would certainly be illegal in the Netherlands now based, on many blogs here, including last month's, which focused on Bruce Rind's work. So, if I visit the Netherlands, will they arrest me because this blog is visible to readers there? Dutch academics, too, must be anxious now over publishing further studies that come up with the "wrong" findings.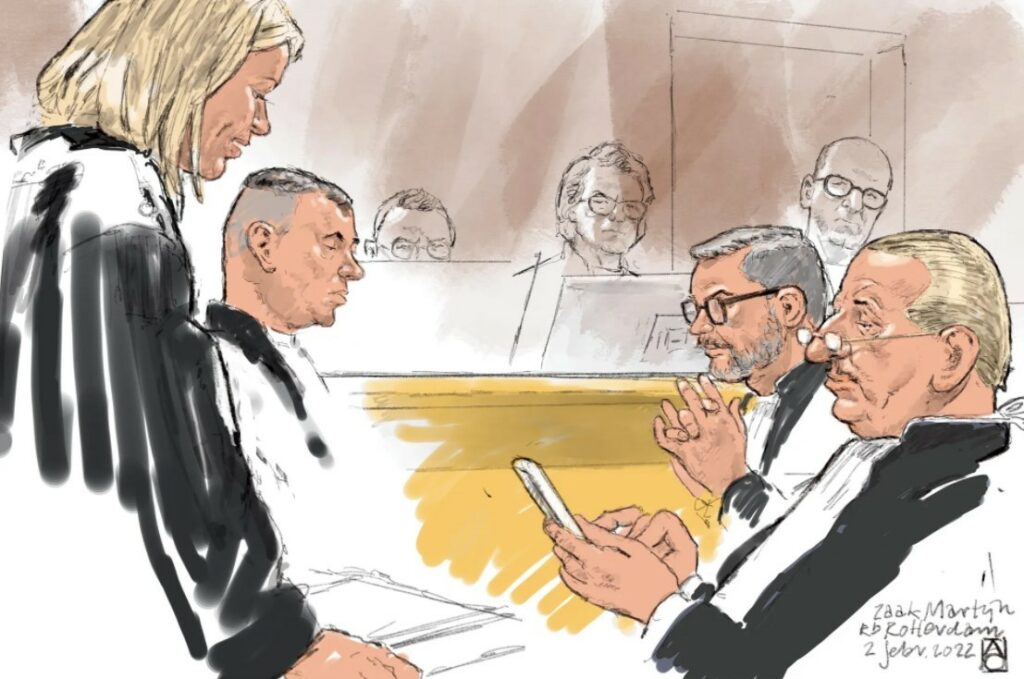 Norbert refused even to engage a lawyer for his own defence. As he publicly made clear in an online statement last October, he felt there was no point. The trial was obviously being rigged, in his view. The result was a foregone conclusion. Last month, with the trial underway, he went so far as to release a highly provocative statement, sent to the media and to Fight Against Abuse, the organisation that had filed a complaint leading to the prosecution.
Significantly, he wrote expressly in his capacity as secretary/treasurer of the political party PNVD, making clear why he was not waiting for the outcome of the case, which he said was of less concern to him than the Supreme Court ruling that had banned Martijn Association some years earlier. He called for those judges to be prosecuted! Correctly anticipating a prison sentence, he also predicted that PNVD (Party for Charity, Freedom and Diversity, dubbed the "paedo party" in the media but its platform includes animal rights and much more) might also be banned in due course – which would be an even greater and more undisguisable attack on freedom of speech and also on the democratic process itself, which vitally depends on such freedom.
He defiantly repeated claims that had been declared illegal in the Netherlands, claims "glorifying" paedophilia, saying voluntary child-adult sexual contacts are "lovely" for both children and adults and should be legalised. Just in case his utter contempt for the politically manipulated state into which the Dutch courts had fallen, he signed off with a flourish: "Go fuck yourselves!"
Why so provocative? There is method in Norbert's apparent madness. An attack on PNVD, perhaps launched by the same anti-abuse group that had brought down Martijn Association, would force the government into a potentially indefensible position. If they were to support a prosecution that led to a ban on a political party, the ruling could well be contested successfully in the European Court of Human Rights (ECHR). Indeed, as part of his statement, Norbert expressly said he would challenge any prohibition against PNVD in the ECHR.
It worked like a charm. Within days of sending out his statement, Fight Against Abuse announced that they would file a complaint against PNVD, giving Norbert's statement as their reason!
So it looks as though the Rotterdam case was just one battle in a long legal saga that is not over yet. At the moment, the Dutch state appears to be as successfully intolerant as autocratic Russia, but the repression will not necessarily last, in either country. Putin could be overthrown and face a war crimes tribunal, perhaps sooner than we think. Even if he stays in power, the invasion of Ukraine has given Europe a powerful reminder that freedom is precious and that democracy critically depends on freedom of opinion and its expression. Will the lesson be heeded, in the ECHR and more widely?
A TALENT FOR FRIENDSHIP
Bill Nash, who was my defence solicitor for decades thanks to my numerous brushes with the law, died in December following a short illness. He loved his work, never retired, and remained in practice for almost 50 years.
He had become a friend as well as an advisor. The last time we met was for an evening in highly heretical company at the National Theatre, where we went with several of my friends to see Downstate, a play about four men convicted of sex offenders against minors. Surprisingly, given the topic, there is plenty of humour in the dialogue, as there was in the dinner we enjoyed together afterwards.
Back in the period 1978-81, from the arrest of PIE committee members, including myself, to our trial at the Old Bailey, the many hours Bill and I spent on the case were often followed by ending up at the pub together. At one especially busy period, office hours were not enough and at the weekend we pored over the paperwork at his north London home, where I met his wife and family. It did not seem to bother him in the least that his young daughter might be tainted by my presence or disturbed by evidence in the case that was spread out on the living room table – including photocopies provided to us by the prosecution showing photos from magazines with titles like Lolita and Golden Boys.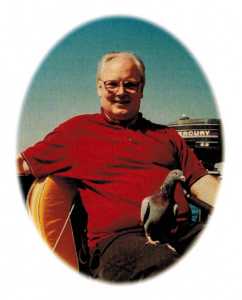 As his obituary in the Law Society Gazette put it, he had a "natural empathy with his clients" and showed his skills as "an exceptionally gifted advocate" after it became possible in the 1990s for solicitors to appear in Crown Court trials.
Bill had trained with pioneer human rights lawyer Ben Birnberg, and was then appointed legal officer at the National Council for Civil Liberties. At his funeral in January, which I attended, fellow NCCL lawyer Hilary Kitchin gave a eulogy in which she spoke about some of Bill's most high-profile legal successes, such as his role in bringing an end to birching in the Isle of Man.
Another big trial of his, at the start of the 1970s, was the Mangrove incitement-to-riot case at the Old Bailey, when nine protesters against police racism were acquitted. A film about this famous victory, Mangrove, directed by Steve McQueen, came out in 2020. The case arose from police raids on the Mangrove restaurant in Notting Hill, a fashionable place with Jimi Hendrix, Nina Simone, Christine Keeler and John Profumo among its patrons. Yet another big one was the ABC case, a name invented by Bill that caught on in the media. This was R v Aubrey, Berry and Campbell, tried under the Official Secrets Act over these three men's civil-liberties inspired scrutiny of government-authorised wiretapping and their work to limit CIA operations in Britain.
Peter Redmond, an old friend of Bill's who had been a fellow student with him at Oxford, aptly described him as having "a talent for friendship". He remembered Bill's rooms as a gathering place for a wide social set that even included future president of the United States Bill Clinton, who was studying there in the late 1960s after winning a Rhodes Scholarship.
Unsurprisingly, this man with many friends also had many mourners. Enfield Crematorium was packed to overflowing, with dozens obliged to listen to the proceedings from an audio feed to the gardens. The wake that ensued, likewise, was an event that crowded out an entire pub for six hours, where solicitors and barristers found themselves thrown together with dodgy characters like me and doubtless a few other old lags. Discretion prevents me from naming names, but I shared a table with a veteran GLF activist, a barrister who had represented me superbly and successfully after being briefed by Bill, a high-profile civil liberties worker, and an author of numerous books on human rights who has written for the Guardian and other national media.
Bill was a man I will remember with much fondness and gratitude. It was great to discover at his funeral and wake how widely my sentiments were echoed.
MONTY PYTHON LIVES ON
I'll call him Monty (very close to his real name, actually) for reasons that will become apparent. This was a guy I had noticed at Bill's funeral and saw again on the railway platform as we both headed back from Enfield to central London before hopping on the tube to Highgate, for the wake at at a pub called The Wrestlers.
It's about an hour's journey, long enough for an extensive conversation. And an extremely intensive one too, as it happened. Monty turned out to be something of a human rights buff, with some sort of connection to the NCCL, or Liberty as it is now known. Our mutual interest in the law quickly saw us deep into a discussion of British constitutional history, notably as written about by Sir Stephen Sedley, a distinguished legal figure Bill had once worked with.
Unsurprisingly, Monty began to take an interest in how I had come to meet Bill.
Awkward. Introducing myself as someone with a criminal record for child sex offences probably wouldn't go down too well. So I said that, like Bill, I had a connection with the NCCL, in my case as a former member of its gay rights sub-committee.
I absolutely hadn't bargained for what came next.
"Oh, right," says Monty, "you didn't know Tom O'Carroll by any chance, did you?"
This was getting surreal, and was about to become much more so. I could hardly say, "No idea who you're talking about", or "No, never bumped into him". So, time to take the plunge.
"Well, actually, "I am Tom O'Carroll."
Another surprise was in store for me.
"No, you're not! Tom O'Carroll is dead. He died some years ago."
"Really? What makes you so sure?"
"It's common knowledge."
"Strange, I feel as though I've been in pretty good health."
"No, O'Carroll is dead."
"Who do you think I am then? His ghost?"
"I just know he is dead. He is definitely dead."
See where I am coming from now, with the Monty Python thing? This was turning out to be the famous dead parrot sketch with a twist: the "parrot" in question, yours truly, was very much alive and squawking!
My companion's reluctance to accept this reality probably owed a lot to the dawning realisation that he might now feel duty bound to cross swords with me over my controversial views.
Reluctant or not, he certainly had a go.
"Right," he said, "if you really are Tom O'Carroll, you'll be able to tell me about PIE's age of consent proposals. Is it true that you thought it was OK for four-year-olds to have sex with adults?!
"Oh, God," I thought, "here we go!" I started to answer by trying to refer to PIE's observation that children can usually speak by the age of four, with the possibility of verbalising their feelings. But he soon interrupted.
"Did you, or did you not, call for an age of consent of four? It's a simple question!!"
"For fuck's sake, this is not Newsnight. If you'll just allow me to answer…"
"I don't need to hear what you say. I know all about you. I have done lots of research. I have read reports about PIE from the independent inquiry into child sex abuse."
"Oh, so you think you're an expert, do you? Well let me tell you that I was asked by the official solicitor to that enquiry to give evidence to them about PIE, which I did, including on the ridiculous claim that we were funded by the government. Much of the inquiry's work has been spent chasing crap allegations like that."
"Well, that's not all. I have also read this."
Whereupon he magically pulls a relevant book from his briefcase like a rabbit from a hat. It's not one I have heard of. It is Civil Liberties and Human Rights in Twentieth Century Britain, by Chris Moores, published in 2017. Sure enough, when he opens it, I see a chapter dealing with PIE, and my own name is mentioned. He tells me it is authoritative, written by a Cambridge professor. Birmingham, actually, as it turned out, but I won't hold that against anyone.
Clearly, this dingdong had the potential for a long battle. Never mind, I soon found myself getting into my stride, challenging his assumptions about the sources of alleged harm to children, bringing in Clancy, Sandfort, Rind…
"Stop!" he yelled at last, "I've had enough, I don't want to hear anymore."
By this time, anyway, we were not that far from the pub, where we could both escape into more congenial company and mellow out over a meal and a pint or three. After a couple of hours we both happened to leave the event at the same time, bumping into each other at the coat stand. Calmer now, I apologised for perhaps coming on a bit too strong in our earlier encounter.
He was gracious, and even made the surprising concession that I might have a respectable academic case for my position. But, he continued, it is bound to be hijacked by people taking advantage, just as radical trans people have elbowed their way forward ruthlessly, trying to trump women's rights with bogus gender identity politics. I had to agree with him. It was a serious possibility. Mercifully, we parted in peace!