Choking is big, apparently. Until recently, to me as an oldie it mainly just meant extreme danger when food gets stuck in your windpipe and you could be dead within minutes if the airway stays blocked.
It still has that primary meaning, of course, and the idea that anyone would simulate such a thing deliberately, for sexual excitement, strikes me as utterly insane in the most basic root meaning of that word: from Latin insanus, from in– "not" + sanus "healthy". Choosing to put yourself at risk of immediate death is most definitely not conducive to good health, right? And as a mental attitude it is daft, barmy, silly, stupid… Do I make myself plain?
So when a Gen Z friend told me the other day that it is definitely common now among young heterosexual couples, it's a good job I wasn't eating breakfast at the time or I would probably have choked on my cornflakes. For me, it was one of those "Has the world gone mad?" moments. Admittedly, I had heard about sexual choking, but imagined it to be a fringe BDSM thing, with few devotees. I could not have been more wrong, as confirmed in a simple Google search that uncovered numerous mainstream health sites giving advice on the subject. The first one I came to, Healthline, has a page called "Everything You Need to Know About Erotic Asphyxiation", giving a detailed breakdown with numerous subheadings: Safety; Why people like it; Solo vs. partner; Responsible play; Types and risks; etc., etc.
Readers are left in no doubt as to the risks: "Autoerotic asphyxia has been estimated to cause 250-1000 deaths per year in the United States", we learn. While "steps can be taken to make it somewhat safer for the curious," the site continues, "there isn't a 100% safe way to practice breath play." Even if you don't die, you run a significant risk of serious injury, including cardiac arrest and brain damage. But despite sobering information such as this being widely available, a recent research paper has reported a survey of university students in which more than a quarter of the female respondents said they had been choked during their most recent sexual event.
My interest in the topic, and the reason I asked my early twenties friend about it, follows concern raised in parliament and elsewhere last month over sex education in schools. The Times reported that Tory MP  Miriam Cates had raised the alarm (or pressed the moral panic button) over  children being shown dice with body parts written on them, to prompt them to suggest different sex positions. Nothing wrong with that, one might think, but she was also worried over evidence that they were being taught about "rough sex, spanking and choking", with the implication that dangerous ideas were being put into their heads. A later Times piece disclosed that:
Providers of sex education in schools are teaching children that prostitution is a "rewarding job" and failed to advise a 14-year-old girl having sex with a 16-year-old boy that it was illegal. Outside organisations teaching children about sex also promote "kinks" such as being locked in a cage, flogged, caned, beaten and slapped in the face…
To the conservative mind, sex education is at best a necessary evil. It is seen as a secondary line of defence against early sexual debut once the first line – keeping kids ignorant and "innocent" for as many years as possible – can no longer be held. In order to be effective, this secondary defence, according to traditional thinking, needs to focus on dangers, such as diseases and unwanted pregnancy. Alarmingly, for conservatives, it begins to look in these media reports as though the emphasis in school sex education is shifting from danger to pleasure, from negativity to positivity.
Heretics here have reason to see this as a good thing. Up to a point. Yes, we should applaud sex education that celebrates pleasure; but should we be cheerleaders for genuinely dangerous "kinks", including choking?
In my view, there is a real issue here that should not be lightly dismissed. Choking, especially, is dangerous for everyone, as noted above, and especially perhaps for kids experimenting incautiously, as horribly demonstrated in the tragic recent death of 12-year-old Archie Battersbee. The inquest last week said a strangulation that caused his fatal brain injury was believed to have been self-inflicted, as a result of his taking part in a social media "blackout challenge". A newspaper report noted that, "The brain experiencing a lack of oxygen in the 'blackout challenge' is similar to that of a cardiac arrest, drowning or choking".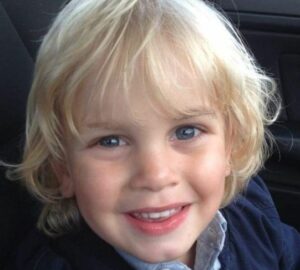 So, what is going on? How have we suddenly arrived, or so it seems, at a situation in which crazily dangerous activities are being promoted not just on social media (no surprise there) but in formal school sex education lessons, where educators have a legal and moral duty of care?
In other Times coverage, notably an article by Janice Turner, the finger of blame is pointed at the government, for encouraging the outsourcing of sex education to allegedly unaccountable private providers. Named among these were School of Sexuality Education, the Proud Trust, Diversity Role Models, BISH Training,  Just Like Us, and Amaze.
Turner laments that instead of RSE conducted by trained teachers:
…your child may be taught by the School of Sexuality Education which asked kids to Google then draw masturbating animals. Or the Proud Trust, whose dice game asks 13-year-olds to speculate how various body parts and objects will pleasure their anus. Or Diversity Role Models, which promoted the message beloved of paedophiles: "Love has no age limit."
Well, obviously, if messages are going out that MAPs might like, something is going badly wrong, isn't it? 😊 She continues:
… many parents have voiced concerns. First at the inappropriately sexualised content of lessons for young children: 11-year-olds asked to work out from a list if they are straight, gay or bisexual; ten-year-olds told to discuss masturbation in pairs. Compelling pre-pubescent children to talk about explicit material with adults transgresses their natural shyness and is a safeguarding red flag.
Natural shyness? That's a bit rich, isn't it?  Any parent of a toddler will know they are total strangers to body self-consciousness. They cheerfully go naked until they are taught that covering up and (especially for girls) sexual modesty are a social requirement.
Having now visited the websites linked above, checking out all the About pages and more, I have to say that on the face of it they all seem to be presenting professional, well organised, and responsibly sex-positive offerings.
So, when looked at in detail, the critique being made against current British sex education begins to look a bit thin. Probing further, we see that Turner's attack is two-pronged. One-prong, as we have seen, takes a stab at outsourced sex education. The other is aimed at a far more familiar target: the "porn culture" into which kids these days are growing up. If this rings bells, there is a reason. Remember the tech future predicted by Zen Thinker in his guest blog  Vorsprung durch online Technik! back in April? ZT notes that adults cannot, even now, control kids' access to the technology that enables them to express their own sexuality online.
Several reports on "sexting" and so-called "self-generated sexual abuse images" in the last 12 months have backed up this perception with hard figures. With Covid lockdown apparently accelerating the trend, teenage minors and younger kids alike have clearly been up to things big time with smart phones and webcams in their bedrooms. Nor is this just a matter of kids being manipulated by adults, as spun in a recent Guardian story based on an Internet Watch Foundation report. A more detailed report based on interviews in the US with around 2,000 children, revealed that even young kids, aged 9-12, are sexting each other in substantial numbers without adult involvement, many of them perceiving such exchanges to be normal.
ZT celebrates the fact that kids are seizing their own freedom and that adults cannot stop them. He is right to do so, I believe. But I do share at least some of Janice Turner's alarm that not every possibility thrown up by online tech developments, including the emerging "metaverse", are necessarily going to be benign, and that market forces should be left to play out, totally unimpeded by any form of regulation.
Back to Archie. Unregulated social media excesses cost him his life. Are we really saying we should just shrug our shoulders, concluding that inevitably shit happens occasionally but in the name of freedom we should just back off?
I am reminded of a precedent from a seemingly long-gone age, when I was young. In the weeks leading up to Guy Fawkes Night even quite young kids had tremendous freedom to buy their own fireworks and set them off almost anywhere they liked, without tiresome adult interference. Inside a cinema, would you believe, I remember, kids at what might have been a matinee show for minors who were letting off bangers in the aisles. I was among them. I would have been about 12. There were even a couple of rockets that were shot up to the high ceiling, pinging off it in spectacular style. It was a recipe for disaster. If the seats had caught fire we might all have been incinerated. But, hey, it was great fun and we got away with it!  So what's not to like?
For me, the downside was a lesson I took to heart, along with the whole nation, at the age of 24, in 1969. This was a TV documentary revealing that, in those days, fireworks were a hazard resulting in thousands of children being seriously injured every year, suffering terrible burns, or losing an eye. We were regaled with the A&E stats, of course, but the memorable thing, the moment that shifted the dial of the national culture, was the story of a boy of about 10 who'd had his trouser pockets stuffed with fireworks that were accidentally set alight. His entire genitals were burnt off.
Things changed after that. The 5th of November is much tamer now. Bonfires are supervised. Fireworks tend to be confined much  more to organised displays. It is less exciting, less fun. The festive focus at that time of year has largely shifted towards Hallowe'en, a commercial American import, albeit with ancient roots. So, much has been lost. But should we really regret it? On the whole, I think not.
Where, then, does all this leave us on sex education? What should kids be told, if anything, about choking as a sexual practice, or as a "blackout challenge" for that matter?
What is lacking, it seems to me, is any firm sense of principle and direction, which I think needs to come from above, from government. I love the idea of kids winning their freedom, but there is also a role for wise counsel – not for the heavy hand of totalitarian surveillance and control, but for the advice, if not the actual physical presence, of  an "adult in the room". So, instead of just letting market forces rip, the clear message should be sent out that choking is appallingly dangerous and there is no safe way to do it, so don't!
Kids should get this message in schools precisely because, as we have seen, the genie is out of the bottle and cannot be put back: youngsters are bound to hear about the "blackout challenge" and similar idiocies whether grown-ups like it or not. The best response is to give firm advice, not to tip toe around by coming out with bogus nonsense about non-existent "safe" choking. If minors, or indeed adults, choose to ignore such advice, that will at least then be their informed decision. There will always be those, such as BASE jumpers and motorbike racers (five killed in 2022 Isle of Mann TT alone!) who are drawn to the excitement of extreme risk. So be it.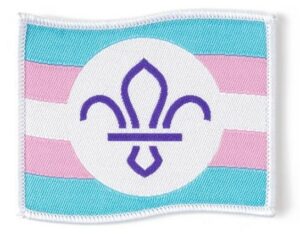 The other matter of firm principle I would support is the positive encouragement of whatever forms of sexuality are pleasurable and not inherently dangerous. Which is why, decades ago, I endorsed the positive approach to children in pornography taken by psychiatrist and polymath Larry L. Constantine  in his paper, later a book chapter, "The sexual rights of children: implications of a radical perspective". I threw in a few thoughts of my own on a potential role for an enlightened government to promote best practice by, for instance, creating bursaries for artists working with children in the field of erotica.
Constantine's ideas, and mine, fell on stony ground at the time but it is fascinating to see that related thoughts are now becoming more viable through another online creative development, the artistic-hitech hybrid that is computer-generated, or virtual, child pornography. One of a number of academics now making a positive case for promoting lolicon and shotacon, as well as child sex dolls, or even robots, is the Norwegian moral philosopher Ole Martin Moen.  More directly related to today's theme of sex education in schools, though, is a suggestion by Moen that school students should be taught in a different way about sexual attraction to children. In addition to tackling stigma against paedophiles, he and co-author Aksel Braanen Sterri write, "they should be taught what to do in case they themselves are pedophiles. A certain percentage of adolescents either are or will become pedophiles, and currently they are not given any advice on how to handle their sexuality". Note that Moen is also one of three co-founders of a radical secondary school, the Humanist School in Oslo.
This is the sort of positivity we need more of. While some of the outsourced RSE provision in the UK might be getting things wrong on dangerous practices, in general there can be little doubt they are already doing far more positive work than the average unsupported teacher would ever have dared to tackle in the past. Aided and abetted by technological advances, and with increasing support from academic disciplines such as philosophy, psychology and sociology, the future provision of sex education looks promising  – and I'm not choking!