It is not every day a prestigious, scholarly book mentions Heretic TOC and names its humble host literally scores of times, but a recent tome from publishers Palgrave Macmillan, yours for a princely £89.99, does just that, so it might be thought worth shouting about.
Well, yes, but the title is Sexual Violence Against Children in Britain Since 1965: Trailing Abuse, so you will not be surprised to hear that the kind of noisiness called for is not so much a triumphant fanfare as an agonised scream of protest.
The book, by Nicholas Basannavar, who has taught history at Birkbeck, University of London, is ostensibly about sexual violence but the term is never defined. It is simply assumed, in lock-step with the rest of the mighty CSA industry, that any child-adult sexual act constitutes abuse of the younger party. But this author then takes a monstrously huge step further by in effect equating loving, de facto consensual, relationships with the grotesque acts of sadistic child murderers. For Basannavar, apparently, the essence of the matter is that any paedophilic act is violent and must be denounced as such, regardless of the obvious injustice and defamatory potential of any such claim.
I say "apparently", rather than being more definite, because I have not had access to this prohibitively expensive volume. But there is little room for doubt. This is because it is clear from the publisher's description and the table of contents that the book, which came out late last year, is a tweaked version of the author's PhD thesis of a couple of years earlier. I have a PDF of this and have read most of it, including a chunky 48-page chapter on PIE, the contents of which are split into two chapters for the book, one titled "Speaking About PIE, Speaking About Paedophilia", the other called "PIE and the 'Radical Case'". As may be surmised, the latter is a reference to my own book Paedophilia: The Radical Case.
The same three case studies form the core material of both the PhD and the book. These are: the notorious 1960s Moors Murders; the impact of PIE in the 1970s; and finally the Cleveland scandal of 1987. Basannavar tells us he was born in 1986, so plainly he has no more personal memory of these events than he has of the Roman Empire. In marked contrast, I have strong recollections of all three, especially as an active player in the case of PIE. To the author's credit, I should say at once that barring a few quibbles over small errors of fact, I have no quarrel with the quality of his research, which is impressively rich and wide-ranging.
As regards the Moors Murders, I was certainly not involved as either a perpetrator, victim (obviously), or in any other capacity than following events in the news. Same with Cleveland. However, it is precisely the news coverage of the day that is Basannavar's main focus: his project delves into the changing ways in which "sexual violence" has been conceived and presented in the media and wider society. He explores the language used, notably the emergence of the word "paedophilia" into public debate and popular consciousness. While he documents in considerable detail the intellectual movement in the 1970s towards greater sexual freedom, including that of children, the arc of his narrative bends, in line with that of more recent history, towards public concerns over child protection.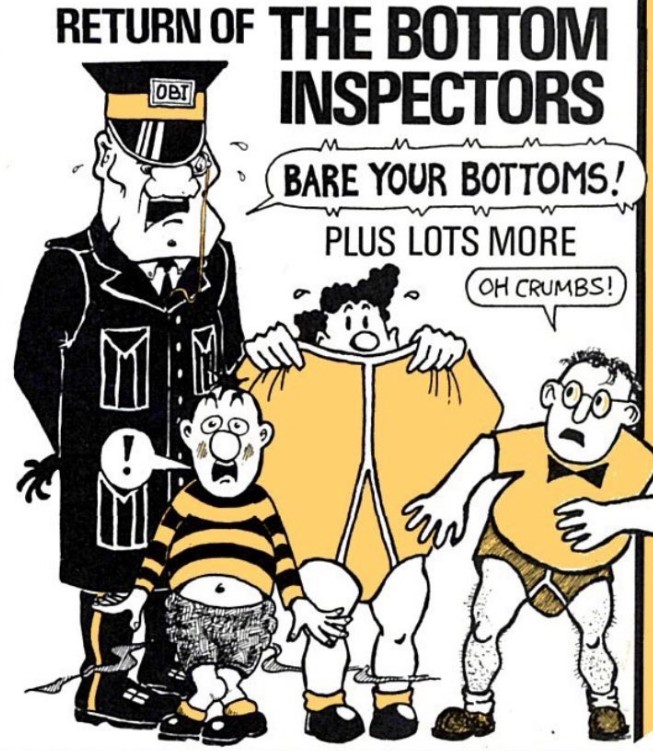 By the time we reach Basannavar's account of the liberatory era, the tone has already been set. While his exposition is presented for the most part with non-emotive language and an air of academic detachment, his more visceral sentiments are never far below the surface. In a candid personal reflection at the end, he admits his first ambition was to be a journalist not a historian. And there are many indications, starting with his choice of the most sensationally horrific murders of the 20th century in Britain as his first case study, that his taste is for the lurid, gut-churning tabloid end of the business. Likewise his admission, also in his reflective coda, to feeling "revulsion" over Jimmy Savile's cheerfully guilt-free public expressions of sexual interest in young girls, strongly suggests he will have had no qualms about the prejudicial effect of contextualising PIE alongside the Moors Murders.
These indications of bias and prejudice start early. By page 11, in his introductory chapter, we learn that he will adopt the term "child sexual abuse" to describe adult sex with children, reflecting his own view that such sex "is an inherently abusive matter". And that's it. No debate. End of story. So it need not surprise us that just a few pages later he tells us his PIE chapter will show "how PIE piggybacked on burgeoning liberationist sexual rights movements to promote its campaign for the abolition of the age of consent." Note that rather than being a legitimate part of these movements we just "piggybacked" on them – imposters, as it were, catching a free ride.
A further indication of bias, if not of prejudice, is built into his approach to history through the journalism of the time. Such an approach would be entirely justified in a study of media history but not of sexual violence, however defined. Yes, media representations are hugely important in any modern culture, but over-reliance on them (he admits "a large proportion" of his sources are media-based) undermines the scholarly quest for objectivity. The mainstream media, especially, tend to reflect popular opinion precisely because that is the way to be popular, and hence to sell their newspapers and boost their broadcast ratings.
This is fine if popular opinion is what the study is all about. But it is less fine if the work is to be truth-seeking in a wider sense. Then it will benefit from research data. In this case what is missing is empirical evidence as to the benefits or harms associated with MAP sexual contacts with children. Nowhere in Basannavar's study, for instance, do we hear about Rind et al.'s famous meta-analysis showing that such contacts are not typically traumatic, as is popularly supposed; nor is there a single word about work such as Sandfort's, which gives detailed findings of substantial benefits. Instead, the focus is on endless media attention given to unrepresentative and often very dubious "survivor" accounts, many of them based on discredited "recovered memory", and in some spectacular instances utterly, obviously and provenly false.
Parenthetically, I might add that a related shortcoming besets another MAP-related book chapter out recently, in The Routledge Handbook of Philosophy of Sex and Sexuality. This chapter, by Spanish scholar Agustín Malón, is titled simply "Pedophilia" (US spelling , although the publisher is British). My Radical Case book and also my much more recent paper "Childhood 'Innocence' is Not Ideal" are cited by him as among ten or so items that he singles out as "particularly significant" philosophical texts. I would consider that generous of him, but for the fact that he takes a conservative line himself while refusing to engage with either my arguments or their empirical support base. As with Basannavar, one has to suspect he feels the case I present is dangerously "significant", hence best kept at a distance.
Moving on from Basannavar's general approach to his case study on PIE, the chapter to a great extent gives a clear, reasonably accurate, and balanced account of our activities and of the impact made by the organisation that I led for several years. He writes:
PIE sought to define and explain paedophilia to its audiences – be it the individual members who had subscribed to PIE's journals, or wider audiences in academia or campaign groups whose attention had been caught. They were historically significant definitions. Until PIE appropriated the terms "paedophile" and "paedophilia" with both its own group name and these publications, there were very few instances of the terms' common usage or definition in the United Kingdom in the twentieth century. Paedophilia, an early PIE publication stated, was "sexual love directed towards children"… What is apparent is PIE's attempt to distinguish paedophilia from abuse, and with considerable care under the terms of their manifesto: "paedophilia", so PIE claimed, was a loving and "tender" sexual condition which should not bring persecution or social rejection; "abuse", they said, was something that should still be punishable by law.
Much of "the PIE episode", he says, was played out in academic debates, as well as the pages of our own journals and papers. He promises to survey these "along with a particular focus on Tom O'Carroll's output such as his 1980 book Paedophilia: The Radical Case. And he delivers, giving plenty of space to arguments for children's consent and liberation that were put forward at the time not just by PIE and myself but also by heavyweight intellectuals such as Michel Foucault, along with less obviously radical sources: "The age of consent was indeed challenged elsewhere," he writes, "as increasing teenage sexual activity attracted concern from groups such as the British Medical Association."
But here's the cunning bit. Basannavar is mentioning all this stuff not in order to scrutinise the arguments critically, which would be intellectually respectable, but rather just to denounce the 1970s as an era in which everybody supposedly went a bit mad – drunk, as it were, on the heady spirit of liberation. This is to take a lazily "presentist" standpoint, making the dubious assumption that our present culture is now so much more sensible and wise than that of those irresponsible idiots in the past.
As a sophisticated writer he is alert to this problem, though, which he tackles by coming up with an excuse for all those free spirited souls back in the day. They were naively idealistic. What they failed to reckon with was that evil people (PIE, basically, although Jimmy Savile is thrown in at the end for good measure) would cynically latch on ("piggyback") to an otherwise well-intentioned movement, presenting clever arguments but in bad faith.
How does he know we were acting cynically, wanting only to get into kids' pants rather than having any concern for their own wishes and welfare? Why, by noting that some of us (including me) were later convicted for offences involving children. Just like those bad, cynical gay guys who racked up criminal convictions for having sex with each other back in the 1950s and 1960s and much earlier – wicked people like Oscar Wilde, say, or Alan Turing.
Not a great argument, then, but as Basannavar obliquely admits elsewhere, he really has nothing else to go on but his own suspicious instincts and those of fellow historians covering this ground. He writes:
There has been a degree of consensus in these works about the conditions that led to PIE being able to gain traction in debates over adult sex with children, namely that PIE exploited the liberal rights campaigning of the period in order to gain a platform for its views, and to promote sexual activity with children. Such arguments do tend, however, toward assigning a cynical motivation to PIE's members that, as outlined in the introductory chapters, is a difficult historical concept to prove.
Difficult, I would say, for a very good reason. OK, time for a big reveal. Here is the real reason our cynical bad faith was difficult to prove: the allegation is false. We were not cynics. We, too, were genuine idealists. We were certainly guilty of naivety, along with so many others in the 1970s. We naively supposed our arguments would find traction once the initial fuss had died down and they came to be investigated empirically in greater depth. What we failed to allow for was that the tide of history would turn and that evidence in support of our claims would be systematically either trashed unreasonably (as with Rind and Sandfort) or else just ignored, and further research discouraged and starved of funding.
Finally, I might just note that Basannavar touches on fairly recent events in the final pages of his PhD. As mentioned earlier, he points out that I am blogging these days, at Heretic TOC. He also alludes briefly in his thesis to the Independent Inquiry into Child Sexual  Abuse (IICSA). In the book, though, there must be additional material because his bibliography is available online and it includes several references to my witness statement to the Inquiry. I can only wonder what he has made of it. As the book is so expensive I may never find out, so I am left with the feeling that he is  talking about me behind my back!
NONCES ARE NOTHING NEW
Basannovar's attention to language (see above) includes the claim that there is no evidence for the use among prison inmates of disparaging terms such as "paedo" and "nonce", aimed specifically at MAPs,  before the word "paedophile" was launched into popular usage in the UK by PIE.
He is right about "paedo" but wrong on nonce. A recent Channel 5 documentary established very credibly that "nonce" has been around much longer, having originated in the northern prison that has been dubbed Monster Mansion as it houses so many serial killers, terrorists and (obvs!) child sex offenders. As local online newspaper Yorkshire Live put it, "the prison is known for having some of the most notorious and vile inmates who have committed the worst of crimes". Inmates were said to include "Hannibal the Cannibal" Robert Maudsley, "Britain's worst rapist" Reynhard Sinaga and "Dr. Death" Dr Harold Shipman. Yorkshire Live continues:
The word "nonce" – a British slang word for paedophile actually originated in the Wakefield prison and comes from an acronym used by staff there… N.O.N.C.E was marked on the cell card of any prisoner who may have been in danger of violence from other prisoners. It meant staff would not open their doors when other prisoners were out.

The acronym NONCE stands for "not on normal courtyard exercise", according to the documentary, and apparently was first coined at the jail in Yorkshire.

Other sources online back this up, suggesting "not on normal communal exercise", so the prison's claims to have started the term do ring true.

The word is listed in Urban Dictionary and Inside Time, an online and monthly printed national newspaper for prisoners and detainees. [These listings] support the theory that the term originated in Wakefield.
Sounds good to me, but when was the date of origin? The term "nonce" already appears to have been old when I first heard it used in London prisons in 1981. Nobody at that time seemed to know the origin and we can safely say, in the wake of the TV documentary, that it goes back beyond the memory of the oldest prison officers still alive today.