Outgoing British prime minister Liz Truss made mistakes so gigantic they could be seen from America, even by sleepy old Joe Biden, whose eyes barely open wide enough to read his autocue.
We might think those who are smart enough to claw their way to the top in politics would also have the wit to avoid moves that with 20:20 hindsight were always bound to see them tripping over their shoe laces. But we would be wrong, wouldn't we? We all put our foot in it sometimes.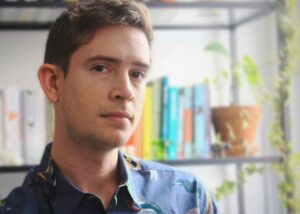 So I'm not going to put the boot in too hard over the mess queer theorist and apparent MAP (hope his lawyers won't wrong foot me on this one!) Jacob Breslow has stepped into with a disastrous analogy he used, in which he reportedly said cumming on a kid is much the same as cumming on a shoe used as a fetish object.
But we should discuss it.
First though, with apologies for all the heavy-handed footwork 😊, we need a bit of background.
Earlier this month, and as I reported in the comments here, The Times broke the news that Dr Breslow had resigned as a trustee of the transgender youth support charity Mermaids, "after it emerged that he had spoken at a conference hosted by an organisation that promotes services to paedophiles". The organisation was B4U-ACT. The event, held in Baltimore, Maryland, was way back in 2011 when Breslow was a graduate student in gender research at the London School of Economics. Now an assistant professor of gender and sexuality there, he became a trustee of Mermaids as recently as this July.
Now some Mermaids may be little, as in Hans Christian Andersen's fairy tale, but Mermaids is BIG. Mess with the Mermaids and you're gonna end up sleeping with the fishes, dude! So the news that Breslow had been rubbed out (sorry, "resigned") by them was everywhere.
Not that academics being cancelled is anything new to us. Heretic TOC ran a dispatch last year on three such dispatches: those of Tom Hubbard, Kathleen Stock, and Allyn Walker. And now, as well as Jacob Breslow, we'll be coming in a moment to yet another, Karl Andersson. No one here will be surprised to hear that three of this quartet have been in trouble over their admitted or alleged MAP sympathies, the exception being Stock, castigated as a TERF. Her presence in the list reminds us that freedom of expression is under attack on a broad front, and that you don't have to be a MAP to get cancelled.
But it helps.
And as "Kit" observed in a lively discussion on BoyChat, "No matter how anodyne or couched in the arcane language of critical theory your observations might appear to be, as soon as you make any concession to the perverts you might as well daub the word NONCE on your front gate."
So we need not be surprised that Breslow's inept shoe analogy over a decade ago would have such consequences now that the Cultural Revolution is fully into its Red Guards stride. Perhaps I should row back a bit on that and say allegedly inept, because some say he was misquoted, or his remarks ripped misleadingly out of context. I don't think so, but let's take a look at that.
It was Julie Bindel, another notorious TERF, not Stock, who brought the quote to my attention, via an article in UnHerd.  She said that in his paper to B4U-ACT, delivered as a speech of which the full text does not appear to be available, he stated:
Just as the desire to and the act of cumming on a shoe requires a rethinking of the shoe and how it comes into being, I want to now argue that the desire to and the act of cumming on, or possibly even with, a child requires a rethinking both of the child, which we just begun, and of the person for whom the child is a sexual fantasy or partner.
This contorted, ungrammatical gobbledegook does look decidedly crass in my view, to the extent that we can make sense of it. Breslow's own outline of his intentions for the paper sets the scene but doesn't help much. Ironically, far more precise context, with exact quotes (even including a "sic") appears in an academic paper co-written by the late unlamented Judith Reisman, slanderous scourge of the great sex researcher Alfred Kinsey.  Here we see Breslow's "heuristic of shoes" described and discussed in detail. Unfortunately, all this sophistication still leaves dog shit on the shoe and NONCE on the gate.
So he didn't think enough B4 his ACT, despite the clue in the name. But, hey, it's not all been shitty shoes since then for the fledgling academic. The media attack dogs (mainly bitches, actually) picked out other supposedly damning aspects of his work that will sound to heretics here far more sensibly supportive both of children's sexuality and that of MAPs.
In an article on feminist website 4W, Dana Vitalosova wrote:
Five years after his B4U-Act presentation, Breslow made his stance on children and sex even clearer, when in his PhD. thesis he argued some kids were "queer," defining this phenomenon with the help of two other academics, Bruhm and Hurley: "the figure of the queer child is […] the child who displays interest in sex generally, in same-sex erotic attachments, or in cross-generational attachments."
Last year, he brought out a book, Ambivalent Childhoods: Speculative Futures and the Psychic Life of the Child. Vitalosova tells us that during a launch event he said: 'Is it really that children or young people having sex is the problem? Or is it [the problem] the conditions under which that sex happens?'" She notes that he started a chapter titled "Desiring the Child" with a description of a 12-year-old boy's dance in front of a crowd of two hundred people:
While the boy wearing a t-shirt that says "G-A-Y" begins his performance on stage by break-dancing, according to Breslow, "his movements transition (…) to those that mimic sex acts, repeating the easily citational gestations of pelvic thrusts."

In contrast with other audience members who murmured about such a twist to the kid's dance or "looked panicked," Jacob Breslow found himself "caught up in exhilarating waves of memory, identification and desire: a wish."
In another feminist outfit, Reduxx, Breslow was said to have "confessed" to having sexual fantasies about children in his now-defunct WordPress blog: "I am constantly struggling not because of my 'homosexuality' or because my 'gayness' is so repressed, but because of my sexuality as deviant … it isn't the gender of my sexual object choice that is the sole basis of my desire, but the age and subsequent deviance of that desire that is important," Breslow wrote.
He was said to have written blog posts in which he "describes his fascination with and appreciation for pornographic magazines centred on the sexualization of teenage boys". This brings us neatly to where Karl Andersson comes in. We hear that Breslow praises Destroyer Magazine, a publication created by Andersson, "which features sexualized photos of models that are advertised as being as young as 15 years old".
We are told Andersson came under widespread scrutiny in August after it was revealed he had written an academic article in which "he admitted to masturbating to fantasy child sexual abuse material for three months as part of his 'research' as a PhD student at the University of Manchester",  and that following media coverage he was suspended by university administrators.
Actually, the article was based on "shota" artwork legally acquired and studied in Japan. It was not part of his research project and was not funded out of the public purse. Those very important details were ignored in hostile reports, and only emerged later in the media after the damage had been done, including the retraction of the paper from the Sage academic journal Qualitative Research and a baseless investigation by Manchester police into whether Andersson had used illegal comic book images while in the UK.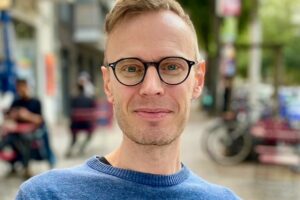 An account by Jack Grove, in Times Higher Education helped put the record straight, especially as it was based on a detailed defence of Andersson's work by manga comic expert Casey Brienza in another academic journal, Publishing Research Quarterly. Brienza made the case, which I strongly support, that Sage should have stuck by their author. Failure to do so was bound to have a chilling effect on scholarship, and would stifle innovation in research methods.
That said, another writer in Times HE took a very different view. William Matthews, himself an expert in Andersson's own field, social anthropology, deplored the masturbation paper, speaking of "the insanity of ethnography's turn towards introspection and other postmodern research methods that place little value on objectivity". He wrote:
If ethnography results from participant observation, but this inherently involves subjective inferences, why bother with the observation part in the first place when you can simply resort to introspection? Hence, "autoethnography", which in essence takes subjectivity-as-method to its logical conclusion. This might be all well and good as an exercise in personal development, assuming one does not share Andersson's predilections, but what it produces is equivalent to a diary. It might have relevance as a source of evidence for scholars interested in the internal life and ideas of the author and others like them, or the context in which they live, but in itself it is not research in any meaningful sense.
Apart from the moralising tone implicit in that snide reference to "predilections", I find much that is persuasive here. But it wasn't a scholarly beef over objectivity that left Andersson up shit creek along with shitty-shoe Breslow. Obviously, the real problem was the "deviant" nature of the project combined with its easy exposure to ridicule once exposed to the public gaze: "PhD in wanking" summed it all up, a line bringing much hilarity to YouTube and doubtless right across the social media.
As our new king might say, "Dear, oh dear!". But if Liz Truss's mistakes can be seen from America they're probably goggle-eyed in Andromeda over the naïve antics of Breslow and Andersson. ET and his pals will be falling about, shaking with inter-galactic mirth!
But who am I to make fun? Unlike these guys, my follies back in the day were big enough to cost me my freedom as well as my job. And Heretic TOC is still not immune: the latest issue of The Critic focuses on the junior drag queen scene and my own take on it in Desmond is truly amazing – and hot! But at least this blog gets a plug, and as a retired guy I no longer have a career to lose.
What are we to make of all this? Most important as an immediate concern is that we should remember that these are real people, with real feelings, who have risked a lot for the cause – whether we conceive that cause as being to advance public understanding of child and MAP sexuality or simply honest scholarship. Accordingly, we should extend the hand of friendship and support towards Jacob and Karl. Using first names here isn't about knowing them personally, it's about welcoming their ideas and acknowledging them as "our people" even though they might back off when Survival Mode calls for it, as when Jacob went "full Virped" recently.
Beyond struggling for survival, what can MAP-friendly scholars constructively do, if anything, in the present climate? Should they just plough on for the cause, but with more caution? In the BoyChat thread mentioned above, "Kit" asserts that MAP activism has been long dead:
I would suggest that we don't need yet another head paraded on a stick to convince us that a decade of MAP activism has been a flop. When Breslow appeared at the B4U-Act conference in 2011, VirPed had just got off the ground and it seemed like a new dawn for respectable non-offending paedophiles. Several ruined lives and destroyed careers later, I wonder if we can admit that this kind of activism has been completely defeated?
That bad? Dear, oh dear! But not everyone thought so. Kit's gloomy assessment drew a more upbeat answer from "JohnHolt", who wrote: "I am actually encouraged by the amount of energy that has been devoted towards these campaigns, and the resilience of MAP-adjacent scholars in the face of it."
For no very good reason, I'm with JohnHolt on this one. Guess Mr Holt and I are just Tiggers by temperament, as against Kit's Eeyore. Whatever. But I do have a modest riposte to Kit by way of reference to one academic dude who has been successfully dodging bullets for decades from a "MAP-adjacent" position: Jim Kincaid. The author of Child-Loving: The Erotic Child and Victorian Culture and Erotic Innocence: The culture of child molesting has survived and thrived in academia thanks mainly to adopting the cunning but simple expedient of disappearing behind one tiny word: "we". He always talks about ways in which "we", i.e. society, eroticise the child. It's never "I". Even though he wears nothing but this scanty fig leaf, he never finds himself too exposed. Brilliant! As good as Harry Potter's invisibility cloak!
Also, a viable alternative way to limit personal exposure is open to those who approach MAP issues from the direction of relatively impersonal quantitative science rather than the far more personal, subjective, analyses that characterise queer studies and much other cultural work. The older "ologies" (biology, psychology, etc.) are far from safe (just ask Bruce Rind) but are perhaps a tad less dangerous than the newer "studies": queer studies, cultural studies, etc.  In my view they also have the advantage of being more rigorous. It's a moot point, though, so feel free to argue!
KINSEY SEES OFF REISMAN
Alfred Kinsey (1894-1956), author of the fabled Kinsey Reports, who dared to publish research on prepubertal orgasms, lived nothing like as long as the appalling Judith Reisman (1935–2021), who made a career out of trashing his work and his character.
So for Kinsey fans like me, it is wonderful to know that her baleful influence his been pretty much pegged back to the American hard-Right conservatives, and that his reputational survival is now symbolised in the form of a splendid new statue, unveiled to mark the 75th anniversary last month of the research foundation and archives that bears his name, the Kinsey Institute.
The life-size bronze statue, which sits on the Bloomington campus of Indiana University, is the work of Melanie Cooper Pennington. In the words of the official press release, it "demonstrates the university's pride in the living legacy of research and academic freedom Kinsey helped to forge".
Pennington researched her subject through the Kinsey Institute's collection of materials. She brought Kinsey's famous interview process into her interactive concept for the piece. The sculpture includes a resin chair opposite Kinsey that the viewer may occupy, taking the same position as the 18,000+ research participants who responded to Kinsey's 347-question interview survey.
Once seated, the viewer will be met by the researcher's gaze. Kinsey devised a code sheet, represented in Pennington's sculpture, to record responses to the survey. It enabled him to tick coded items on the sheet while allowing him to maintain eye contact with his subject. The chair and code sheet are internally illuminated, providing additional visual appeal at night.
Well done, Melanie, fine work!
Use of the code sheet enabled those being interviewed about their sex lives to talk in a relaxed, conversational way with Kinsey, without the need to fill in questionnaires themselves. What their eyes were naturally drawn to instead was Kinsey's own relaxed body language and encouraging manner – it took away the potential embarrassment of revealing sexual secrets.
GOOD OLD BORIS!
While I wouldn't go so far as to say bring back Boris, the big blond guy was definitely right about one thing. He was branded "shameless" three years ago after he claimed that money spent investigating historic cases of child sex abuse was being "spaffed up the wall".
He revealed that the vast Independent Inquiry into Child Sexual Abuse (IICSA) had cost a stonking £60 million by that time. But now, as the final report was presented yesterday, after this lumbering Behemoth had been wreaking havoc for a decade or so, we learn that Boris's figure wasn't even half the final one. It is now being officially put at a truly monstrous £186 million.
And for what? Just so that a bunch of narcissistic attention-seekers could sound off, basically, and go grubbing for "compo", aided and abetted by vulture lawyers.
I should know how ridiculous the whole thing was. I was approached by the inquiry's chief solicitor and asked to be a witness in the Westminster strand of its deliberations. That, you may recall, was about an alleged "V.I.P. paedophile ring" involving PIE, as well as top politicians and the like, including former prime minister Edward Heath. It was all an utter farce, a wild concoction of fantasy B.S. in which many people were falsely accused. I blogged about it, so no need to reprise the sorry saga now, except to make clear that I did give evidence as requested, using the opportunity to tell all the parasites profiting from this scandalous waste of public money exactly what I thought of their endeavours.