Heretics will be pleased to learn that today's guest blog makes not a single mention of Prince Harry. We have heard quite enough about his frost-bitten todger, thank you very much, and his presumably much hotter teenage (but legal) sexual debut with "an older woman", to say nothing of all his entitled whinging. But this will not be a royalty-free zone because there is the important matter of Harry's even more controversial Uncle Andrew to discuss. "Prue", well known as an erudite commentator here and creator of superb Newgon pages, takes up the challenge below in their second guest blog. Billed as a review of a Channel 4 TV show, they have actually given us something much more, by anchoring thoughts about the programme itself in a much deeper and broader cultural setting – and by questioning the entire satirical premise that "Randy Andy" should be seen as a figure of fun.  
PRINCE ANDREW: THE MUSICAL – A REVIEW
Our ears have been bent inescapably in recent years by media monsterings of Jeffrey Epstein as a depraved sex offender. Previously lauded as a major philanthropist who donated millions towards the advancement of education and cutting-edge science, even this good work has been trashed. Worst of all, we are led to believe, Epstein was just the tip of the iceberg of an imagined paedophilic elite. See here, here, and here, among countless stories.
Epstein was a high school maths teacher turned wealthy financier, who would become known for alleged sexual experiences during his time living as a socialite with his friend and likely occasional sexual/romantic partner Ghislaine Maxwell, with the pair amassing an extensive list of influential connections. Epstein and Maxwell were eventually indicted (and Maxwell convicted) for conspiring to bring young women, some of them post-pubescent minors "as young as 14", to Jeffrey for sexual purposes. This allegedly involved crossing borders (i.e. sex trafficking), including flying to at least one of two private islands Epstein owned in the Caribbean (the U.S. virgin islands). In 2008, Epstein was arrested on charges of sex trafficking and procuring a minor for prostitution, and like most people accused of sexual offences in the U.S. (Taylor, 2018) he did not stand trial but accepted a plea bargain, serving 13 months in custody with work release.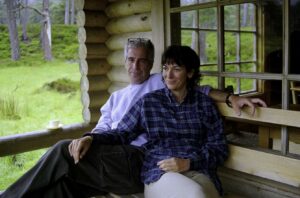 In 2019, Epstein was again arrested but died in custody, leaving the online world endlessly speculating on whether his suicide by hanging was in fact a cover-up killing to silence him from exposing the true extent of the "paedophilic elite". Speculative and lending itself to conspiracy theory, "Epstein didn't kill himself" became a popular joke online.
However, as Lady Colin Campbell explained to the horror of self-identified left-wing Novara Media reporters, Epstein has been incorrectly dubbed a paedophile in media. If anything, Epstein's alleged behaviour indicates he was an "ephebophile", predominantly attracted to teenagers around the typical legal age of consent in the United States (18 years) and not to people before puberty (i.e. a paedophile). Or, as ex-president Donald Trump, who had been among Epstein's friends, put it: Jeffrey "likes beautiful women as much as I do, and many of them are on the younger side".
Epstein remains big news, but so are his friends, including the subject of Prince Andrew: The Musical, broadcast on Channel 4 late last month and billed as a "hilarious, all-singing, all-dancing reimagining of the Duke of York's very public fall from grace". Andrew was accused of having sex with Virginia Giuffre when she was 17, after being brought ("trafficked") to Andrew by Jeffrey Epstein. The ensuing media firestorm saw Andrew denying any wrongdoing and withdrawing from public roles in May 2020, with many of his military/royal titles being removed by the late Queen Elizabeth II in January 2022. Giuffre had filed a civil lawsuit over sexual assault in the State of New York, which was settled out of court in February 2022 for what is speculated to be a very large sum.
After seeing the trailer for this musical – a trailer which made sure to make explicit mention that Andrew was "friends with a paedophile!" – I expected that the show would have at least one relevant scene of interest. I was naive. Rather than one, it had many. It had so many that it became clear the whole musical was just an excuse to attack the prince as a lech – "Randy Andy" as he is repeatedly called. The very first scene of the musical begins by re-enacting and splicing clips from the infamous BBC Newsnight interview, where Andrew stated that he didn't regret his friendship with the dreaded "paedophile" Jeffrey Epstein.
The spectre of this interview and Andrew's friendship with Epstein remains constant in the musical. Their association makes up the cornerstone of three scenes, placed deliberately at the start, middle, and end. Towards the end we even see Prince Charles watching the BBC interview when Andrew is asked if he regrets his friendship. Charles implores the screen in frustration, "You have one fucking job… just say yes!" When Andrew does not, we the audience are treated to the final musical number "You'll Always Need an Andrew", conveying an up-beat, cynical message that the only reason someone like him is kept around is to make the other royals look good by comparison.
To me, this interview of Andrew was not the "car crash" it has since been dubbed. Although, I will admit the humour in Andrew defending his continued relationship with Epstein after his prison sentence via his "tendency to be too honourable", something the musical picks up on by framing Andrew as conceited: "the favourite son of the sovereign queen in whose radiance we are all basking". It is, however, easy for me to imagine that if you had visited and stayed with a good friend multiple times over multiple years, then no matter if someone is arrested, scandalised and/or unpopular, you wouldn't regret your entire friendship. To me, Andrew answered the explicit question, missing the subtext: Do you regret being friends with a paedophile? The expected answer, unfortunately for the lonely, afraid, suicidal MAPs, the distressed, confused MAP children growing up who may see this programme and others like it, is "yes".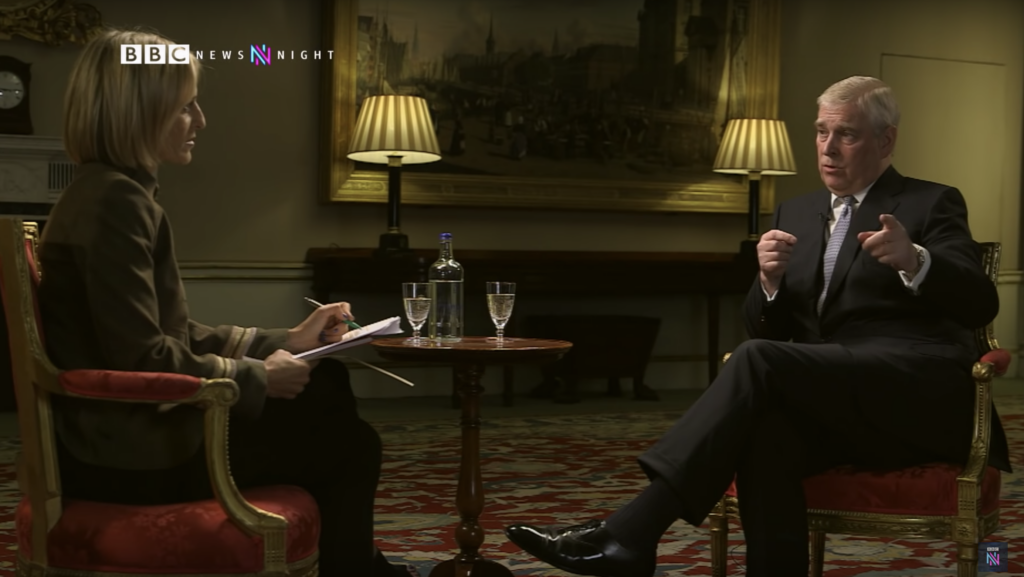 Here, the British general public are seeing what historian Rachel Hope Cleves called the 21st century figure of the "monstrous paedophile" (Cleves, Unspeakable 2020, p. 278; reviewed here). The public hears this question and wonders why Andrew doesn't distance himself from the "monster figure" that Epstein has become. The need for the interview itself, the fact that "paedophile" was even uttered, and the negative response to the interview – all this reflects both a lack of basic education on MAP issues, and suggests that much of the public have never met an "out" paedophile (see reactions to MAPs coming out in Walker 2021, reviewed here). The general public have no human face/stakes to prompt the realisation that, as Cleves herself bravely stated in response to commentaries on her work (10 May, 2022), "paedophiles are not monsters". Here, Andrew was living in reality: he was thinking of his friend.
Overall, the show does indeed manage to be hilarious, as claimed. It makes fun of the big moments of Andrew's life: his military service, his marriage and divorce, his service as a trade envoy and his fall from grace over his association with Epstein. Andrew and Charles are mocked for their suspect monetary deals, associations with dictators, and in Andrew's case, his use of taxpayer money to fly on private jets, going from "Randy Andy" to "Air-miles Andy" and back again. There's an interesting presentation of Andrew asserting his desire to fight the Virginia Giuffre case against him in court, before being undercut by Prince Charles who settles the case out of court against Andrew's will.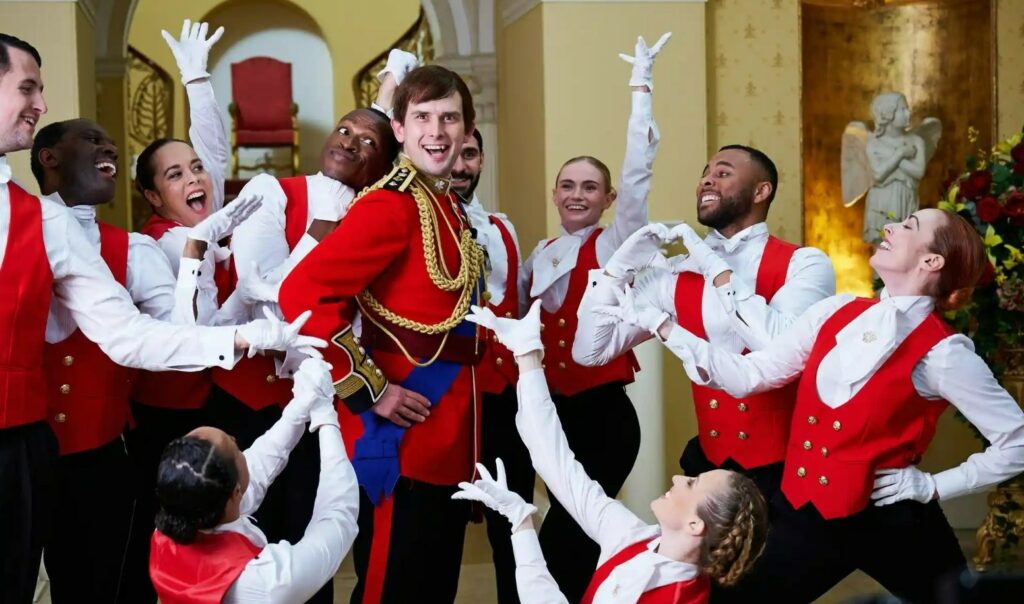 While I like the musical overall, I dislike how alleged minor-attraction is framed as morally bankrupt, and how the show draws its cultural force from repeated exploits of the interconnected Epstein and Andrew scandals, with the rest of Andrew's life far less prominent. These scandals easily fulfil academically accepted criteria for "moral panic," and one line in the musical subtly suggests this view, saying to Andrew that "no one wants to lower the tone…no one wants to hear what you say". To me, the worst problem is how the show, likely unintentionally, plays into the largely politically/culturally right-wing elite "paedophile"/"gay groomer" hysteria/conspiracy theory which has spread with massive popularity online in recent years. There is a long history of accusations of child abuse within anti-Semitic propaganda (see, for example, The Protocols of the Elders of Zion and The Poisonous Mushroom), and Epstein's popularity comes off the back of anti-MAP and veiled anti-Semitic conspiracy theories which have arguably resurrected the satanic panic of the 1980s (see Victor, 1998; Breland, 2019) in a new guise. Epstein's case provided a perception of legitimacy to "elite pedophile" conspiracy theories, especially QAnon, which had gained popularity by piggybacking on the otherwise innocuous (now banned) Twitter hashtag #SaveTheChildren. On how the Right use dog whistles and slight-of-hand, belief and conspiratorial thinking to radicalise its followers, I highly recommend Innuendo Studio's YouTube series "The Alt-Right Playbook", and, for this discussion, the dissection of QAnon by youtuber Folding Ideas, who compares flat-earth theorists to QAnon believers. Starting from Part 2, Folding Ideas explains QAnon as follows:
QAnon is a fascist Biblical esoteric apocalypse cult that believes an anonymous agent known only as Q is leaking sensitive, "above top secret" information to "patriots", revealing that the supposed political and cultural opponents of Donald J. Trump – the so-called "Deep State" and "Hollywood elite" – are the minions of "the Cabal"; literal Satan-worshipping paedophiles who kidnap, traffic, molest and terrorise children in order to produce and harvest Adrenochrome, a by-product of the body producing Adrenaline, which they use to get high during the ritual worship of their lord who is, again, Satan. A constructed enemy so cartoonishly evil that it justifies discarding basically all human rights in order to turn basically any opposition to Trump into a crime, in a sweeping authoritarian purge of undesirables and political opponents called "The Storm".
The Storm is sometimes referred to as "draining the swamp", with "Hollywood elites" representing a dog whistle for the Jewish elite via the most infamous scandals of Harvey Weinstein, Woody Allen, and of course, Jeffrey Epstein, who all coincidentally have Jewish-sounding names. Anti-Semitism is a bannable offence online, so it must be hidden on most popular platforms through coded messaging which can appear innocuous to people who merely think they want to #SaveTheChildren. Because the hysteria around Epstein and the Jewish cabal thrives, the hysteria around "elites" like Prince Andrew thrives. Interconnected, Epstein and Andrew have become part of a seemingly endless feedback loop which radicalises otherwise apolitical "ordinary" people to believe they are enacting morally just violence against some component of the "paedophilic elite". Transgender individuals are particularly scapegoated in connection with MAPs online (see libsoftiktok), as recently seen in the "Club Q" shooting which saw five deaths in response to an advertisement for an "all ages" drag event. Other significant events are the Pizzagate conspiracy (and shooting), and the storming of the U.S. Capitol building by Trump-QAnon supporters on 6 January, 2021. The latter, in which five people died, saw protestors who expressed their intent to publicly execute Trump's political opponents ("hang Mike Pence").
The musical addresses serious issues – economic and social class, divorce, and taboo sex. I have no sympathy for monarchy or royalty, and in a just world, either everyone would have a standard of living equivalent to royalty, or the royals would have their large estates used as social/council housing. Nevertheless, the musical successfully makes comedy out of Andrew's privileged life, with one of the funniest things being the sense of drama and exaggeration throughout what is likely Andrew's very mundane, conventional life. Appealing to "consensus morality" (Rind, 2002) indicative of moral panic, Andrew's friendship with Jeffrey is played-up, and not his alleged sex with Virginia Giuffre. Why is that? The answer is simple: because no one in their right mind cares if you have mutually willing sex with a 17-year-old. In England, their alleged sex would not be illegal, and I can comfortably assert that there is a gap on this issue between the silent majority in this country – at least a generational gap – versus the bourgeois media.
In February last year, I happened to be at an event frequented by my former college teachers, who I could now speak freely with as equals without the censorious pressure to maintain a rigid teacher-student gap. Prince Andrew was the hot topic. I breathed a sigh of relief when I saw that the general consensus was "Well he probably did do it, but I can't see why it's such a big issue." The obvious points about Giuffre having ulterior (financial) motives, along with the offshoot of celebrity and clout to be gained, both goals which have now been fulfilled, were raised and agreed with. What was the commonality here? These people were all middle-class, well-educated and over the age of 40. They were people who did not have a large social media presence or jobs like online streaming, which rely on survival in hotly contested online spaces prone to in-fighting. However, many of them were teachers or professional artists. They had a lot to lose, and they wouldn't take the risk of arguing in the comments section, writing articles or otherwise drawing attention to themselves just to point out what everyone else is thinking. Experiences like these are common in my life, and confirm to me that the queer desires of adolescents and teenagers are a rapidly changing silent majority issue. Prince Andrew: The Musical doesn't give us the details, especially not the details of Giuffre's alleged sexual experience with Andrew, because the details make it harder to not feel conflicted. To have any cultural weight, to appeal to dominant sentiment, the musical has to frame Andrew as a suspect and sex obsessed "Randy Andy" friend to paedophiles from the start; someone who brought a "sexual predator" and a "vile sexual abuser" into the Palace.
The recently deceased sociologist Ken Plummer (1946-2022), in his earliest published piece on paedophilia, concluded in 1979 that "Paedophilia is a sensitive issue, especially at present. It is capable of evoking the most extreme and violent reactions amongst 'ordinary' and sincere people." In researching this piece, I discovered a relevant video, "Lawrence Krauss, Jeffrey Epstein, and Firing Your Heroes into the Sun", by the science youtuber Rebecca Watson who self-describes as "founder of the Skepchick Network, a collection of sites focused on science and critical thinking". The video discusses the popular scientist and public intellectual Lawrence Krauss, who runs his own YouTube channel and who was a personal friend to Epstein.
In an email exchange between Watson and Krauss, he is quoted as saying:
Based on my direct experience with Jeffrey, which is all I can base my assessment on, he is a thoughtful, kind, considerate man who is generous to his friends, and all of the women I have known who have been associated with Jeffrey speak glowingly in the same words..
…Jeffrey apparently paid for massages with sex… I believe him when he told me he had no idea the girls were underage, and I doubt that people normally are asked for or present a driver's licence under such circumstances… Moreover, I also believe that Jeffrey is an easy target for those who want to take advantage of him… Moreover, I can say with great honesty that Jeffrey's time in prison led him to seriously examine his life in very positive ways and I don't believe in blanket condemnations of people. He served time for something that was determined was inappropriate. I honestly don't know who was the victim in this case. Probably everyone was a victim, with no happy resolution or consequences of these activities. I fully expect that these masseuses knew what they were doing, and were not swayed to do anything with Jeffrey that they were not already doing. That is not to approve of the whole behaviour, but lots of people I know and like have behaviour I don't entirely approve of. I know it is not politically correct to say that, because in general this is a very sensitive issue and all other things being equal one should take the side of the young women. But all things are not equal in this case, from my point of view. It is a judgement call, and I will not turn my back on a good friend so easily.
Watson, despite claiming to be a sceptical science buff, loses all scepticism in her video. She condemns Krauss in incendiary, moralistic language, and seems unable to see past the emotive labels of "rape", "paedophile", and "sex offender" assigned to Krauss's now deceased friend, declaring that "no paedophile has ever, or will ever, be my hero". If, as Plummer stated in the 1970s, "paedophilia" could make ordinary people ally with the politically right-wing National Front thugs of his day, its spectre evidently has the power to do the same if not more today.
The show left me feeling that MAPs have an uphill struggle if they seek social acceptance. Arguably, last year has seen many watershed moments for the highly marginalised minor-attracted (MAP) community, with MAP-discourse becoming increasingly mainstream in the Allyn Walker controversy among other scandals. Newgon identifies 13 examples in 2022 alone. There is a widespread culture of risk and fear around children and their expansive "childhoods", which now extend to age 18, with teenagers reportedly less rebellious than in the past (Fisher, 2022), education lasting longer and longer, and financial autonomy/independence being attained later in life, if ever. The pendulum appears to me, for the moment, to be swinging towards increased tension around age and gender non-conformity, especially around children's queer desires and their earlier access to technology.
Liberals and leftists will one-day have to confront age as an axis of oppression with the same understanding and dedication given to gender non-conformity, lest they wind up associated with MAPs as "trans groomers" versus MAPs as human beings (Vaerwaeter, 2022), as the cultural right-wing has been very successfully attempting to do via popular social media accounts such as libsoftiktok. For now, the violence we have seen will likely continue. While Prince Andrew: The Musical is amusing and perhaps uncontroversial for some, for those "in-the-know" who believe in some shade of the "paedophilic elite", the show will only enable their radicalisation and justify their beliefs. Just as censorship always has effects beyond its stated aims (Mader and Hekma, 2013), a TV satire such as this can have effects beyond making us all laugh. It perpetuates the dehumanisation of alleged MAPs as "predators", something MAPs themselves may see as normal and ordinary as they, like other sexual minority groups, internalise society's negative stereotypes (termed "internalised paedonegativity" in Elchuck et al. 2021). It is, to me, a bad sign that "paedophile" is used as a term of abuse and dehumanisation on a national television programme, enabling the ridicule of a royal family member's entire life, now filtered through a MAP-phobic lens.
If you want to see social acceptance, to express yourself openly, to build a world where young people have far greater autonomy and freedom along with a freer economic and sexual climate for everyone, then hate-speech media will need to be challenged, counterbalanced and overcome by positive media representation. In the ongoing war of adjacency, you can be part of that change.