Hard to believe I am writing this, but two of my friends have been tortured. In the UK when we talk about getting "hammered" it is just colourful way of saying "drunk".  But for Dutch nationals Marthijn Uittenbogaard and his partner Lesley it is no mere figure of speech. They are reliably reported to have been "tortured" (non-specific) and battered with hammers (all too horrifically specific) in an attack by thugs in a prison in Ecuador.
Those who have been around Heretic TOC for a while will be aware that Marthijn and Lesley have featured here a few times before. Anyone who needs a reminder of the backstory can get up to speed through a sequence of earlier blog pieces, which can be found here, here, and here.
Alternatively, you could go to Newgon, where there is an in-depth 9,000-word article by Dutch writer Anton Dautzenberg. He starts at the beginning of a long story, in which the Netherlands, once the world's best hope for a more civilised approach towards MAP sexuality, began to take a more repressive turn. Consistently in the running for literary prizes over many years, Dautzenberg has been widely published in the Dutch national press. As might he expected, the Newgon piece is excellent, not least thanks to his sympathetic friendship with Marthijn (with an "h") and Lesley. He even daringly joined the pro-MAP Martijn Association (without an "h"), shortly before it was banned, to protest against the "witch hunt against paedophiles".
Rather than just linking to his lengthy essay, though, or referring you to my own back catalogue linked above, I will cut to the chase by coming straight to the nightmare situation in which these guys now find themselves in Ecuador.  What follows will be largely extracts from the later parts of Dautzenberg's account, interspersed with a little bit of "connective tissue" from me. My bits will be set in italics and, where appropriate, square brackets.
All I would add to this shocking account is to note the key themes I see as emerging. It is not just about the brutality meted out to the two Dutchmen, and the ghastly uncertainty of their present situation. The fate of the families they befriended also reveals much about the hypocrisy of a system that pretends to be concerned with the protection of children, but actually terrorises them.
Let's begin at the point where the leading members of Martijn Association, prosecuted in the Netherlands for allegedly attempting to revive the banned group, decided the time had come to look for a new life in a new country. As they were to discover very quickly, this would be a leap "out of the frying pan and into the fire". Dautzenberg takes up the story:
**
Because Marthijn and Lesley no longer have a (safe) future in the Netherlands, they decided to emigrate to a country where life is cheap. They eventually choose Ecuador because they could buy an old hotel there. The plan was to open a vegan restaurant on the ground floor, to make apartments in the rest of the building, and to rent them out.
They called in local construction workers for the renovation. Some (paid) villagers have also come to help. Meanwhile, their children played with Marthijn's PlayStation, a luxury they cannot afford. Nelson [i.e. Nelson Maatman, one of those who had been prosecuted] visited and rented a room, but Lesley turned him away; his alcohol and drug use and fatalistic attitude could put them in danger. Nelson left for Mexico [I would just caution that we have not heard Nelson's side of the story. Nelson was acquitted as he had never been a member of Martijn Association].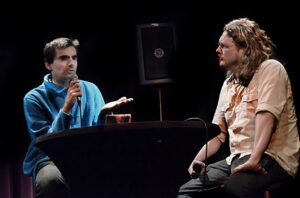 Norbert [i.e. Norbert de Jonge, another who had been prosecuted], a friend of Marthijn for more than twenty-five years, comes along a few months later, as does a (straight) friend. They soon leave. They think it is unwise that village and construction worker children freely walk in and out of the house. In addition, ominous reports are beginning to appear in the local media.
The hotel, its new owners and their visitors have been on the radar of paedo hunter Tim Ballard of Operation Underground Railroad (OUR )and the Dutch organisation Free a Girl. The latter decided to track down the men after their emigration and called OUR in.
Tim Ballard is a conservative Mormon, a fanatical Trump and QAnon supporter, who, with his organisation, hunts alleged paedophiles (supposed "networks") and pro-abortion activists worldwide. He also fulminates against the LGBTIQ + community; according to him, only straight relationships are godly. His organisation raises many millions annually, without it being clear exactly where the money goes.
[Dutch national newspaper] Algemeen Dagblad wrote about Marthijn's arrest on June 24, 2022: "The convicted and since-then fugitive paedosexual Marthijn U. from Hengelo was arrested in Ecuador on Thursday evening. The fugitive pedophile Lesley L. was also arrested."
[Dautzenberg says that neither Marthijn nor Lesley were fugitives. It seems to me this could be a matter of interpretation. They had left their home country by the time of the trial and were definitely fugitives from the hostile conditions there. But this does not mean they were "on the run" and trying to evade a police manhunt, as the word fugitive may be taken to imply. They were simply trying to make a new life in a new country. As AD says, Lesley was working at the hotel at the time of the arrest. Neither he nor Marthijn were in hiding. I have not heard it suggested that either of them had left the Netherlands illegally. Prison sentences in the Netherlands do not necessarily begin immediately the court has passed sentence, so we should not assume they were "on the run" simply because they were absent from the trial and sentencing. Marthijn, as will be seen below, was preparing to appeal.]
The story in Algemeen Dagblad continues: "Lesley L. was sentenced [in his absence] in Rotterdam on April 26, 2022 to 10 weeks in prison for producing child pornography. L. was now under arrest in the seaside resort of Canoa, for suspected abuse of three young children in his home. The organisation Free a Girl had passed on incriminating information about the three men to its American partner Operation Underground Railroad and the authorities of Mexico and Ecuador."
**
A few minutes before Marthijn was arrested, I contacted him through a mobile phone app. He was on his way to the Netherlands to reconsider his situation there and to prepare for the appeal. His last message: "We haven't done anything, but there are lies everywhere on the internet. Norbert also had problems, I think I will, too, at customs here. Fascism. I'm listening to the song Wonderful World at the airport. It's not the Louis Armstrong version, but a cover."
A few days after the arrest, the first ominous messages began to reach me. Marthijn and Lesley had been tortured and beaten with hammers in prison by the mafia. The videos of this were sent to acquaintances, along with ransom demands. If no payment was made, the men would be killed. That money for the ransom was put together by some friends, and then transferred to the mafia through online pay sites.
I got some photos of the cell and of the courtyard. And of the men, too. The photos didn't make me happy. Marthijn in particular looked terrible: he was skinny and sad. Lesley, despite his bruises, seemed to be doing better. He wrote me that he wants to donate the hotel and restaurant to a vegan movement and then, with the proceeds, his friends and the poor people from the village can be helped.
**
More is now becoming clear about the arrests. Several reports had appeared in the local media, each time with the name "Tim Ballard" appearing in them. The hotel had (according to him) housed an international network of pedophiles, of which Marthijn and Lesley were the leaders. Hundreds of children were (supposedly) drugged, abused and sold for sexual purposes. "Sex parties" with children were (supposedly) regularly held in the hotel's swimming pool, something Free a Girl claimed as well. For now, it is enough to note that Marthijn and Lesley's hotel does not have a swimming pool at all!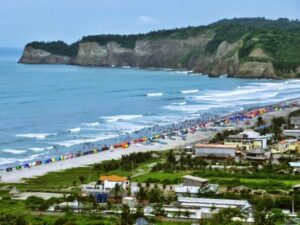 Ballard ramped up coverage [after the arrests]. He claimed in films that he had tracked down and liberated more than four hundred victims in the home of Marthijn and Lesley. He emphasized the conviction of Lesley (production of child pornography) and the case against Marthijn (continuation of a prohibited association). The snowball … keeps growing…
Due to the coverage in the Ecuadorian media*, the two men were transferred for security reasons to a secluded part of the prison, and they have a room they have to share with seven drug addicts. A lawyer is now in the picture, who keeps in touch with a family member of Marthijn.
[*Heretic TOC, using Advanced Google Search targeted on six national newspapers listed in the BBC's Ecuador media guide, could find coverage in only one of them,  El Comercio. Significantly, an opinion piece in this paper said the case raised "a political issue, since it questions us as a society, over the fact that the parents of the minors say in the case records that the Dutch are 'good men', who were doing nothing wrong by offering sweets, video games and money to children". The writer implicitly criticises these parents, without evidence, for allowing themselves to be caught up in "normalising perversion".]
After a while, Marthijn and Lesley managed to arrange a lawyer. She asked for thirty thousand euros to bribe the judge and the police. A day later this amount was increased to one hundred and sixty thousand euros. Maybe she too was threatened. The fact that communication took place via Google Translate did not make it any easier: the lawyer barely speaks English.
Together with the family member with whom the men were and are in contact, I decided not to take up the family member's offer, perhaps it was a trap. Fortunately, the family member got in touch with Lesley via the prison telephone, and he and Marthijn also wanted no illegal "hanky-panky", but they wanted a fair trial. The lawyer gave in, but she had to have money to do research and prepare the case.
Martijn and Lesley were now back in contact with their fellow villagers. They heard from them that Tim Ballard was paying the media to write the menacing reports. Reports also reached Martijn and Lesley that Ballard had paid witnesses to give false statements; if they refused – these friends had pointed out that Lesley and Marthijn were innocent – he threatened them with trial and imprisonment. They also heard that Americans in contact with Ballard were offering money to have them killed.
According to the lawyer, the first session, without Marthijn and Lesley, was halted by the judge; he wanted more money for him and his secretary. He also threatened to transfer the men to another prison if payment was not made.
**
The tone of reporting in the Ecuadorian media has become even grimmer. The newspapers and web sites claim that Ballard has exposed the largest international paedo ring ever known. Not much later, Lesley and Marthijn were suddenly transferred to the most notorious prison in the country, the Guayaquil Prison. According to the lawyer, there were plans to hang Marthijn and Lesley in their cell and call it suicide. That explains the move.
**
An "influential" fellow prisoner informed Lesley that he had brought them to Guayaquil because he wanted to use them for a prisoner exchange with the Netherlands. Whether that is true, we do not know, but Marthijn and Lesley were "safe" again.
**
Other messages [from Lesley and Marthijn], on the other hand, were pretty grim. "Two days ago 14 dead. Prisoners have machine guns, pistols, knives, etc. We hear the fighting, shots and loud explosions, but they are at a another location, not far away."
And this one, about a fellow villager: "Then comes a statement from G. who says 'the police keep harassing me, I want this to stop. The police insist that I make false statements about Lesley. They offered me money to do so, and also things like a TV and a refrigerator. I saw that they also tried to bribe my sister, too.'"
**
Meanwhile, Tim Ballard received a national award from the wife of the president of Mexico for dismantling "the network" of Marthijn, Lesley and Nelson. It's unclear what happened to Nelson. However, it is suspected that Ballard set a trap for him and was present at Nelson's arrest.
In any case, when Lesley was arrested, Ballard was conspicuously present, dressed in a police uniform and equipped with a machine gun. His team filmed the spectacular arrest; the footage will be featured in a documentary that Ballard plans to put online in March 2023, The Hidden War*. He claims online that he intends to visit the Netherlands, among other places, to promote it.
[*A trailer has been around for a while, and was featured at a recent promotional event in Utah. No sign yet of the actual launch, though."]
The men have not yet seen a judge*; without their being involved in the process, their detention has been extended several times.
[*It looks as though this finally happened on 16 March, in a court process that looks set to continue until the end of the month.]
They still don't know exactly what crime they are suspected of having committed. Marthijn emailed Amnesty International about their case, and also about the lawsuit that is still pending in the Netherlands. The Amnesty spokesperson replied: "We do not focus on individual cases, but on situations where criticism (from the media, political parties, activist groups, lawyers and investigative committees, etc. etc.) of the authorities are deliberately and systematically blocked (as in China for example)."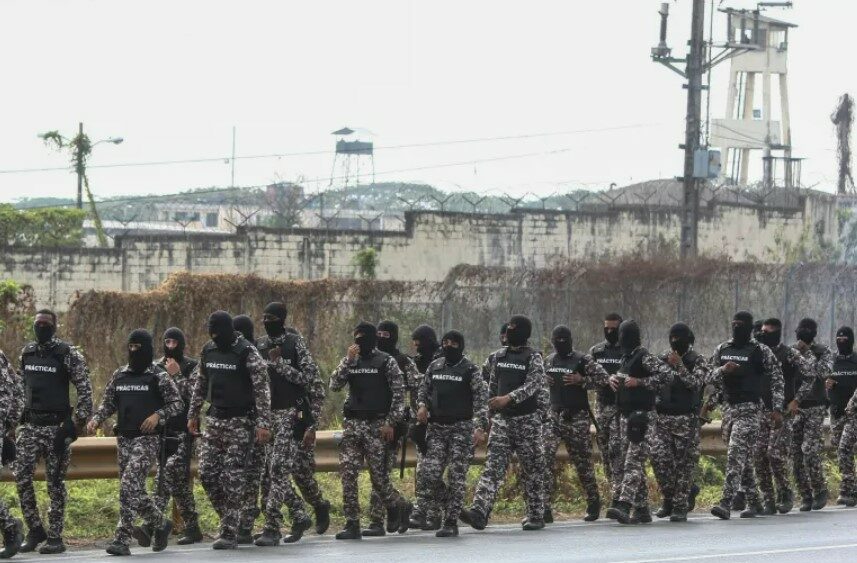 De Telegraaf  [a Dutch newspaper] interviewed Tim Ballard at the time. In response to the text submitted to him via [Dutch lawyer] Sidney Smeets, Lesley wrote, as I mentioned, that he is in close contact with friendly villagers: "I heard that the children were detained by the police for 24 hours when I was arrested. And that they were repeatedly threatened with being beaten with batons. When they were hungry, they were not given food. Police were eating in front of the children, and laughing at them. Their parents sat outside crying. And it is understood that the police here are known to be violent. Tim Ballard was always there. And he threatened the parents several times. The problem is that if you report these things publicly, it is very risky. Tim Ballard can operate with impunity in these countries. With the money he has, he can wrap the police and the OM [the Dutch prosecution service, "Openbaar Ministerie"] around his finger. And people don't dare stand up for themselves.'
De Telegraaf decided not to publish the interview with Ballard.
**
UPDATES
February 7th:
Lesley emailed me that OUR is back in Canoa and is offering parents big bucks to falsely testify. "Because the police have nothing, they try to bribe the parents. They are offering large amounts of money. One of the parents told me: 'If I had said yes, I would never have to work again for the rest of my life.'"
"OUR has promised family F., among other things, to buy them a house if they testify against me. C., who has been bribed, is said to have received, among other things, a piece of land in Jama. G. was promised large sums of money and a house yesterday. Tomorrow they will declare under oath."
February 16:
The men have found a new (reliable) lawyer. According to Lesley, the file has recently changed (afterwards). Tim Ballard and OUR have disappeared from the text as the reason for the arrest. Now that it is becoming increasingly clear that the arrest was based on lies, nonsense stories and prejudices of Ballard trying to keep his name out of the file.
February 20:
Marth & Lesley have told me that their lawyer has prevented parents from giving incriminating statements about OUR and the police.
"All lawyers here are liars who always claim something else."
According to them, a false statement has been included from a woman who has received goods, a house and a piece of land from the police in exchange for fabrications about Lesley. There would be several witnesses that confirm this.
March 2:
A message from Lesley:
I'm going to talk about corruption in court. By name and by everyone. I want to inform you that I and Marthijn are not going to commit suicide. Regardless of what comes out. If we are found dead, I want to be very clear here that it was not suicide. Regardless of what it would look like according to the authorities… Police who gets money from someone to preach lies. A judge who asks me personal money to release me… Police who promised parents money, goods and houses in exchange for false statements… My strength lies in that foreign media is following it*. And I am sending it my file right now. So we wait.
[*On 11 February there was an article in the Dutch newspaper Het Parool by a previously sympathetic writer, Arnon Grunberg, who is said to have drawn attention to the bad practices of Tim Ballard and OUR. Online, it is behind a paywall.]
Marthijn's new lawyer was refused entry to the prison despite obtaining written permission. She wants to prepare the case with her client. According to her, the defence is very bad so far, probably deliberately so. The necessary opportunities for entering and requesting evidence are wasted. The OM and the Ministry of Foreign Affairs have still not answered the letter from Sidney Smeets (March 1). The session will take place definitively on March 14 and 15.
March 14:
Lesley and Marthijn now have the same lawyer. She has now been partly paid, but she demands more money to "pay" the police and the judge. Lesley and Marthijn refuse; they do not want to participate in corruption.
March 16:
The process was extended by a day. The men get the impression that the lawyers are taking their own course, without consultation. The interpreter that is present during the process hardly speaks English, let alone Dutch. Lesley says that the parents who have to testify today are threatened by the police. They do not feel safe and do not want to testify without the presence of a reliable lawyer. Lesley asks for this today at the judge.
March 17:
The Dutch OM has finally responded to the letter from Sidney Smeets. However, they do not give a clear answer and beat around the bush. Moreover, the Public Prosecutor sends his answer (consciously) exactly one day after the hearing in Ecuador would have been officially completed. That hearing has been postponed to March 22. Lesley did not want to participate in corruption and fired the lawyer. The court now appoints its own lawyer. In addition, a Dutch translator will be arranged.
March 22:
Lesley said that documents have emerged on which the previous lawyer forged the signatures of Marthijn and Lesley. He sent a clear example. These were documents that gave her "permission" to act on their behalf.
March 24:
The process will continue on March 31.
RESEARCH STUDY WILL CONSIDER MAP WELLBEING
Heretic TOC has agreed to publicise a notice to recruit participants in a research survey. The request to do so came from Allen Bishop, Science Director OF B4U-ACT. The team consists of three researchers at Nottingham Trent University, in the UK, and Allen himself.
I am happy to endorse this project to the extent that it will be looking into the wellbeing of MAPs in addition to its other stated objectives. I also have great confidence in B4U-ACT as an organisation with a sincere interest in enhancing MAP welfare and in how professionals can best engage with it.
Here, then, is the recruitment notice as worded by the research team, along with a link to the online survey:
Title: Understanding MAP Attitudes and Beliefs about Attractions to Children
This survey explores the beliefs held by MAPs about their attractions. Participants will be asked to complete a survey that will last for 15-20 minutes, and respond to a range of different questions about their identity, and beliefs about attractions to children. There are also questions about wellbeing, social relationships, and sexual behaviors. The research team is made up of Dr. Rebecca Lievesley (NTU), Dr. Craig Harper (NTU), Allen Bishop (B4U-ACT), and Alisha Awan (postgraduate researcher; NTU).
The survey is completely anonymous. It does not ask for any identifiable information, it does not collect IP addresses and it can be accessed using a Tor browser. The link to the survey is below – the first page provides full information about the study and you can then choose whether or not to take part. If you have any questions please email the study lead on Rebecca.Lievesley@ntu.ac.uk. Please feel free to share or post elsewhere to increase the reach of this research.